National exhibit works to reduce stigma of mental illness, opens April 1
Approximately one in five adults in the United States experiences some form of mental illness, most of whom do so without ever showing signs of their illness to others. The 99 Faces Project: Portraits Without Labels," designed by Boston-based visual artist Lynda Michaud Cutrell, seeks to break down the stigma associated with mental illness and to encourage those on their path to recovery, as well as their families.
Using art as the vehicle, this unique art exhibit will make its New Hampshire debut at Dartmouth-Hitchcock Medical Center on April 1 and includes photographs, videos, paintings and sculptures to challenge commonly held assumptions about what living with mental illness looks like, by presenting true-to-life images.
"A key to living well with any disability is to not be burdened with fear of stigma, but rather to have loving acceptance and inspiring role models," said Cutrell.  "The Many Faces of Our Mental Health Project hopes to encourage those who are on their path to recovery, as well as their families."
The compelling images are unlabeled and feature 33 people on the bipolar spectrum, 33 suffering from schizophrenia, and 33 people who love and support them. Each image is presented anonymously to reinforce that symptoms don't define the person. The portraits are diverse, ranging from three years old to individuals in their 90s, and includes individuals from virtually every walk of life.
Dartmouth-Hitchcock is already deeply involved in efforts to address the mental health crisis, and to "change the conversation" about mental health issues. That work is led by D-H Senior Director of Public Affairs and former Chief Justice for the New Hampshire Supreme Court, John Broderick, who for the past two-and-a-half years has been visiting schools in northern New England, urging students to end the stigma surrounding mental health.
"For real culture change to happen, and for transformative conversation to begin, we all need to know what mental illness looks like," says Broderick. "The 99 Faces Project shows us that mental illness spans all aspects of our society. Hopefully, 99 Faces will also help us open our hearts, change our minds and, at long last, no longer tolerate the shame and stigma that have kept too many people and families suffering alone and afraid for way too long."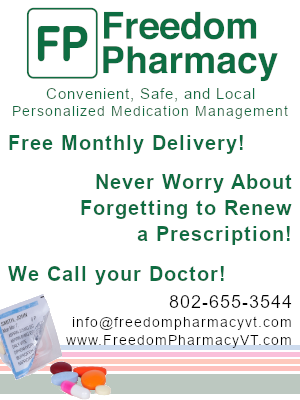 The 99 Faces Project is brought to Dartmouth-Hitchcock by the Dartmouth-Hitchcock Arts Program and has already inspired conversation and action with public programs planned for the six-month installation including events for "Veterans and Mental Health" in May and "Law Enforcement and Mental Health" in June.
"Our arts program has grown to include creative artists visiting with our patients to facilitate their journey and playing a key role in our holistic approach to healthcare," said Marianne Barthel, director of the DHMC Arts Program.  "The arts program's next step in growth is to utilize the arts as a platform for having deeper conversations about key health care issues facing our communities, The 99 Faces Project fits perfectly into our objectives and I'm proud that we are the first hospital in the United States to host the exhibit."
The exhibit is free and is open for public viewing during regular hospital hours. To learn more about this exhibit, please visit D-H.org/arts/99-faces.html