Governor Jim Douglas announced recipients of Vermont's Healthy Aging Awards at a ceremony in October. These awards were developed by the Governor's Commission on Healthy Aging and are part of a multi-tiered strategy to promote the well-being of aging Vermonters.
Vermont has over 77,000 residents age 65 or older, among the highest per capita populations in the nation.  The population as a whole is projected to grow eight percent this decade with the fastest growing group, those 85 years old and older, expanding 27 percent.
"Poor health, isolation and loss of productivity are not inevitable consequences of aging," said Douglas.  "Many Vermonters in their 70s, 80s and 90s are independent and active and make tremendous contributions to our communities.  These awards recognize those individuals and organizations which demonstrate and promote our ideals of healthy aging."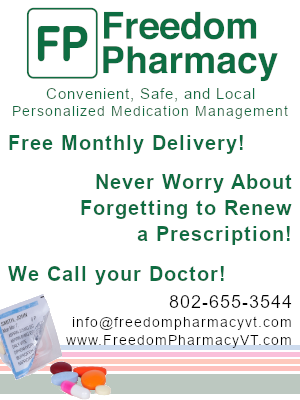 By publicly recognizing older Vermonters through this awards process, the Commission and Governor are working to change the way people think about Vermont's aging population.
This year's award recipients:
Russell Smith – Fairlee
Muriel Goldberg – Colchester
June Elliott – St. Johnsbury
George Johnstone – Rutland
Shirley Weaver – Huntington
Jessica Brill – St. Johnsbury
Hollie Belanger – Bloomfield
Project Independence Adult Day Program – Barre
FAHC Footnoter Program – Burlington
Senior Trotters Program – Greensboro
Susan Shaw – St. Johnsbury
Rachel Lee Cummings – Charlotte
Christine Gaudette – Rochester
Cindy Jerome – Dummerston
Estelle Schwartz – Bondville
Teresa Vasko – Lyndonville