It's never too late to jumpstart healthier aging, no matter what one's lifestyle choices up to now have been. That's the message of and the driving force behind the resources offered by 50 Moving Forward, created by the Y and Pfizer to improve health and well-being for adults age 50 and older. 50 Moving Forward, at the Greater Burlington YMCA, empowers adults 50 and older with the support, community and tools they need to make healthier lifestyle choices, engage in preventive health measures and achieve personal health goals. Anyone can sign up at the Y or participate online at ymca.net/50MovingForward.
"It's a fast growing segment —adults 50 and older. They have an interest in improving or maintaining health, and we're offering an experience about healthy lifestyle choices tailored specifically to this segment's needs," says Jan Riordan, Vice President of Healthy Living at the Greater Burlington YMCA. "The CDC suggests that adults 50 and older will have a 70 percent chance of developing at least one chronic condition by 2015, so it's important they look for preventive measures, like screenings and vaccinations, as well as opportunities to be more active, that can help maintain healthy aging."
Staying true to its name, 50 Moving Forward encourages adults to live a healthy life that allows them to look forward to and move forward with maintaining health and wellness as they age.
The Greater Burlington YMCA will give members and nonmembers an opportunity to make healthy improvements with their eating habits, physical activity, personal health, and community interaction by:
Providing easy tips and resources to support their health and wellness
Motivating them to make personal health and well-being a priority and helping reduce the risk of disease and other health conditions with small changes in their everyday lives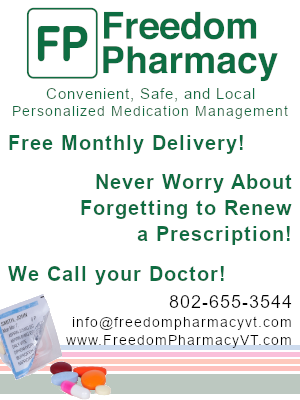 Encouraging them to take measures to prevent disease, such as screenings and vaccinations
Asking them to share with friends and loved ones the things they're "looking forward to" in life
"There is so much information out there about personal health, and it's great to take part in 50 Moving Forward here at the Burlington YMCA that can offer me all the resources I need," says 50 Moving Forward participant Karin Ericson. "I'm looking forward to sharing what I learn about making healthier choices with my friends and loved ones."
The Greater Burlington YMCA will offer both offline and online resources to 50 Moving Forward participants so they can customize the program to fit their individual needs. Participants can enjoy group fitness, outings, outdoor and Friday night recreation, health workshops, and weekly newsletters, tips, and assessments, among other resources.
Both Y members and nonmembers are invited to sign up for 50 Moving Forward. For more information, visit www.ymca.net/50MovingForward or call Stuart Offer, Wellness Director at 862-8993 x137 or email SOffer@gbymca.org.