West meets East June 18-20 when the founder of the highly successful Funky Door Yoga in Berkeley, CA, presents a weekend yoga retreat in Pittsfield.
The weekend's celebrity teacher is Lynn Whitlow who, said Liz Cotter, weekend event coordinator, "founded one of the most unique and successful yoga studios in the world. "
The Vermont Wellness and Yoga Retreat hosted by Bikram Yoga Pittsfield and Peak Camps (www.peakcamps.com) begins with a Bikram Yoga master's class and organic dinner with Whitlow at 6 p.m.
"The full weekend of yoga, seminar, massage, great food, entertainment and more continues through 5 p.m. on Sunday. The hope is that people will have plenty of time to make it back to the city refreshed, re-energized and ready to take on the new week!" said Cotter.
The full weekend retreat fee of $365 includes yoga classes, seminar and posture clinics, mid day refreshments and Friday and Saturday dinners. There are day rates and special rates available for Bikram Yoga teachers and Vermonters. Nearby lodging is available at an extra fee.
Whitlow, director of Bikram Yoga Lake County, is on the faculty of Bikram's teacher training and is sought out by students, teachers and studio owners who wish to mentor with her. She has served as a judge for the International Yoga Competition and has studied extensively with Bikram and Rajashree. She has owned and operated six world-renowned yoga studios.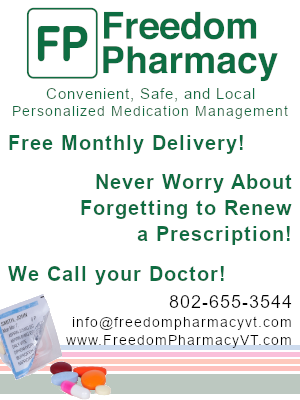 Activities in addition to Yoga and classes include hiking trails in the Green Mountain National Forest that surrounds Pittsfield.
For registration information call or email Liz Cotter at (802) 282-9800; email lizriverside@gmail.com. For details please see www.vtyogaretreats.com or www.peakcamps.com. For lodging information please see www.ameefarm.com.