by Sharon Naylor, CNS
Giving your window treatments a style makeover is one of the fastest and most budget-friendly ways to refresh any room in your home. Replacing furniture and flooring can cost thousands of dollars, after all, but a simple switch of curtains, swags, shades or blinds can be achieved for as low as $50. And when it's done right, it can make it look as if you spent hundreds.
Many home remodeling projects take months to complete, so wouldn't it be a nice change to get one big-impact project crossed off the to-do list in just a few hours?
Window makeovers can save you tons of money
Giving a room a fresh, summery style may be a major factor in your moving "window dressing" to the top of your wish list, but those new shades could deliver an extra benefit; window dressing can make your home more energy-efficient. Installing the new class of thermal pull-down shades, wooden blinds or curtains with sun-blocking liners can reduce your home cooling costs by 40 percent, according to Energy Star. Many of the most in-demand materials also deliver the gift of "greening" your home, such as natural wood blinds' insulating and noise-reducing effects in your rooms. Wood blinds are called "hard treatments" — as opposed to fabric materials, which are called "soft treatments" — and they join thermal and lined shades and curtains in eliminating or reducing the damage the sun's harsh ultraviolet rays cause to your furniture and floors.
Your new window treatments could very well save enough on your home cooling costs to pay for themselves in just a few months.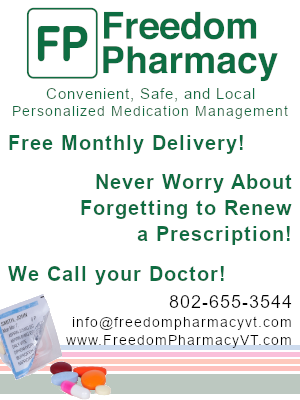 Hot window-dressing trends
"We're seeing a lot of 'woven woods,' such as Roman shades made from earth-friendly bamboo and other natural woods," says Michele Dawson Kendall, interior decorator at Interior Visions.
Some brands of woven wood shades do move into the higher budget range of $200 or so per shade, but interior designer Marie Marzarella of Window Tailors (http://www.WindowTailors.net) says that leading brand "Hunter Douglas is always in demand, and they've now come out with a less expensive wood blind that fits most budgets."
Keeping with the wood window treatment style, a hot new trend is the hard treatment of plantation shutters. "These wooden shutters are installed inside the window, opening inward," Kendall says.
"Home redecorators love the design options afforded by plantation shutters because they become a part of and add to the value of the room, and you can have them in white or in stained wood colors to coordinate with your existing wood furniture.
In "soft treatments" of fabric window dressing, Kendall says lightweight linen, cotton and all-natural soft bamboo fabrics lead the way for airier looks, and Marzarella says silks are extremely popular and reasonably priced. "Look for a woven, gauzy look to your lightweight fabrics," Marzarella says. "Earth tones are always popular, and right now we're seeing more blues and teals used in home redecorating projects."
Hardware Must-Haves
The prettiest new curtains or sheers lose a bit of their luster if they're hung from those old-fashioned, out-of-date, white metal curtain rods or spring-tension mini rods. Dressing up your windows calls for new curtain rods, either in popular round wooden designs or trendy wrought-iron bars. "Wooden rods are more in-demand right now," Kendall says, owing to the natural home look. "And I like to pair the finials to the style of the room. A more contemporary room will get chunky glass finials, whereas a formal dining room might call for decorative wrought-iron finishing ends."
Decorative tiebacks for curtains often are made of the same or coordinating fabric, such as a 3-inch-wide length of bamboo, cotton or linen. If you've chosen the wrought-iron curtain rod and finials, your budget splurge might be decorative wrought-iron tieback hooks from Pottery Barn or Restoration Hardware.
An interior decorator's trained eye can help you tailor your window dressing to the personality and tone of each room, and can direct you to well-priced window treatments and accessories. Don't assume a decorator is going to cost you a fortune. Today's design experts work with all budgets, and their design boards covered with swatches and sketches can bring extra inspiration to your rooms.