By Rose Bennett Gilbert, CNS
Q: My wife wants to paint our dining room red. She says red is good for the appetite. But what about our traditional furniture?
A: What about it? Red dining rooms are totally traditional, as a visit to almost any l8th-century English manor house would confirm. And, as color experts would confirm, red is indeed believed to stimulate the appetite. Put the two together, and you have a warm convivial backdrop for dining, discussing and delighting in the company of family and friends.
Red can stimulate other senses, too. It energizes and excites. Famed color "dude" Ken Charbonneau — formerly with Benjamin Moore and the forecast committee for the Color Association of the United States ­— once used a deep, rich red to paint the ceiling of his Greenwich Village dining room. People on the sidewalk below stopped and stared up, amazed and delighted
In its invigorating phase, red is right as the background for contemporary dining, too. Witness this room, designed by the award-winning team of Carl D'Aquino and Francine Monaco for a trendsetting boutique owner and her family. D'Aquino Monaco (www.daquinomonaco.com) combined claret-red walls and a table lacquered mustard-yellow, pulled up Biedermeier-style chairs and lit the scene with a contemporary take on traditional crystal chandeliers. Wrought from aluminum and dripping crystals, the chandeliers bridge any attitude gap between tradition and today.
Don't overlook the view through the dining room's arch: The hall walls are striped with some 27 different wallpaper patterns, mixed not matched — in the way, they say, their fashion-forward client would layer articles of clothing by different designers. Not for the faint-hearted, perhaps, but perfect in this setting for this family.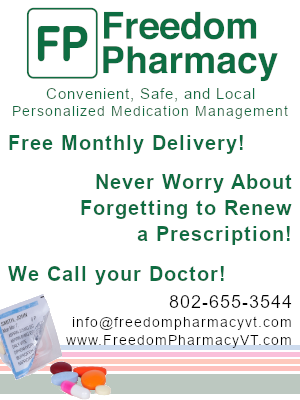 Q: The mantel in our living room is quite high, and I can't find anything long and narrow enough to hang over it. A mirror would work, but I am still looking for the right size. Meanwhile, what could I put up there?
A: A set of decorative vases meant to be shown off together would dramatize the space. So would a collection of candlesticks, several made of different materials (use the same color candles for extra visual oomph).
Q: My husband has inherited the family homestead, complete with a log house built in the mid-1800s. The main room is small, maybe 12 feet by 12 feet, with a stone fireplace and dark wood walls, floors and beams (low ceilings, less than 9 feet). I think we should paint everything white, except the floors. He hates the idea. But you always mention how white makes space look bigger.
A: True, it does. But you need to look upon that homestead as a collector would look upon a fine antique. No way would a paintbrush ever come near it.
I see no reason that you can't get a light-colored rug, use white and light fabrics for furniture and curtains and hang a lot of mirrors on those dark wood walls. Together, they'll brighten your interior without defacing its vintage charms.
Rose Bennett Gilbert is the co-author of "Hampton Style" and associate editor of Country Decorating Ideas.