By Rose Bennett Gilbert, CNS
Q: I need an office at home that's presentable for my clients to meet in from time to time. With my daughter getting married next month, I am planning to take over her bedroom, but I need some ideas on how to make it look really smart.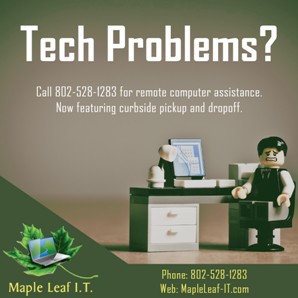 A: Unlike most places of business, home offices can be as personal as the individual who works — and lives — there. Not to say that you don't also need to be businesslike, especially as you'll be entertaining clients there. Which means you'll need all the usual work-a-day trappings: desk, storage space, good lighting, etc.
But at the same time, you are allowed to exercise your personal taste.
Designer Jamie Herzlinger offers some bright ideas, literally, in the pictured individualistic home office. Start with that bright orange campaign desk balanced on X-legs, which are made of gleaming chrome. One glance tells you that only a highly creative person could sit behind it.
Then there's the interesting yin-yang between masculine and feminine in the room — the vigorously grained wood paneling and the rug strewn with oversized flowers; the state-of-the-art video gear and the curvy, girlie chair in gray velvet piped with white.
Known for her deft blending of contemporary and traditional and diverse elements, periods and cultures, Herzlinger has a fashion background that shines through her interiors. See more at jamieherzlinger.com.
Q: We don't have a proper dining room in our new apartment. However, the entry hall is wide — about 10 feet across — and I'm thinking we might fit a table in there. What kind of a table? What about a chandelier? Is this a bad idea?
A: Not at all. Where is it written that dining can only be properly done in a separate, designated room?
Besides, you are hardly alone in lacking a separate dining room. Today, many Americans eat everywhere but in the dining room, which is too often turned into study or storage space, a mere pass-through en route from the front door to the kitchen.
As designer Gale Steves writes in her new book, "Right-Sizing Your Home" (Northwest Arm Press), "Once upon a mealtime, not so long ago, the family gathered around the dining room table … now, so many time-challenged family members eat on the fly. Wherever your dining 'room' is, make this area a carefree, happy place for sharing a bite."
To make your foyer work for dining, nothing's smarter than that practical standby, a drop-leaf table that can be folded against the wall between meals. And by all means, hang a chandelier over it — high enough not to bump heads but low enough to see what you're eating. An attractive alternative would be two sconces mounted on the wall at either end of the table.
As your "dining room" is small, consider mirroring the entire wall (floor to ceiling) behind the table in order to add both sparkle and the illusion of doubled space. If there's room, stand two dining chairs by the table, and let the others just wander off into different rooms till it's time to ring the dinner bell.