By Joseph Pubillones
Before the dawn of reality TV and all the design gurus on television, a dame named Dorothy Draper was probably the first American decorator to achieve celebrity status. During the late 1930s and 1940s, Draper was also an author, a radio personality, a lecturer, the head of her own eponymous design firm and editor of Good Housekeeping magazine.
The title of her book "Decorating is Fun! How to be your own Decorator" pretty much sums up her ebullient character, her unabashed penchant for bold colors and her daring design concepts. No need to explain or apologize for exuberant designs with this dame. Her many projects allowed her a great canvas to explore themes while allowing "the Draper touch" to shine through.
Draper identified five elements to make a project easy and enjoyable: courage, color, balance, smart accessories and comfort. Throughout the United States and the world, Draper worked on residences and resorts, all the while having fun!
Many forget this concept of fun when undertaking a project. With all the decisions to make in the design of a home, some even dread the decorating process. While time consuming and a financial investment, decorating should be a delightful experience for the homeowner — and, yes, even for the significant other.
Think of decorating as creating a stage set for the story of your life. How do you want your rooms to be perceived, and what do you want to reveal about yourself in your rooms? Let loose, have some courage and try something unexpected. Pick out a unique piece of furniture or a patterned rug, and start having fun! Your visitors will be pleasantly surprised, even envious.
Color your world whenever you can. Some people are scared silly when you mention color. These people are usually afraid, but you needn't be. Select a bold statement color inspired by whatever you like. Right now, jewel tones such as purple, teal and topaz are all the rage. Don't think of the paint on your walls as permanent; changing the wall colors is the least expensive of home improvements. Why not try tone-on-tone stripes? Or different colored walls in the same room?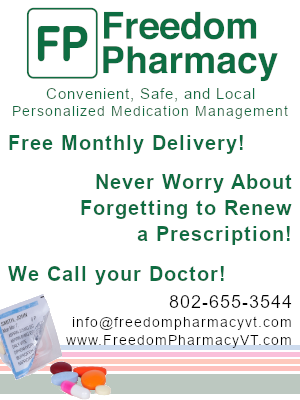 Selecting the correct size of furnishings for your room, laying out the furniture in logical groupings and forecasting your flow patterns in the room will create a balanced space. Imagine your room in different scenarios — morning, afternoon and evening — as each time of the day will inform how to best place all your items so they look great.
Accessories can add pizzazz and an element of fun. If you consider that accessories are like jewelry to a room, then changing them occasionally will give your room a fresh appearance. Spend some time selecting your decorative accessories. This level of detail can make or break a room. Better quality accessories will make ordinary rooms look spectacular.
Finally, make your rooms comfortable. Comfort is the ultimate luxury. Your decor has to be comfortable and livable so you can sit back, enjoy and have fun! These are the good lessons learned from Dorothy Draper, and they remain valid more than 60 years later. –CNS