Phoenix Books Owner Mike DeSanto to Host Author Event Featuring Graduate School Alum Gray Basnight for His New Political Thriller "Flight of the Fox"
When Mike DeSanto, longtime co-owner of Phoenix Books, decided to plan a book festival for 2019, he began looking at other events for ideas.  Imagine his surprise when his research uncovered an old acting friend now writing novels who attended one such writer's conference last fall.
Mike and Gray studied theatre at GW University in Washington DC in the 1970s.  Mike recalls that the two appeared together, sharing several scenes during a summer performance of the play "Cassiopeia," by Roma Greth, and that The Washington Post's theatre critic Richard Coe was not impressed.
"We tried our best, we always tried our best," recalls Mike fondly.  "Our theatre student days were long and our nights were eventful, probably even a bit wild and wooly.  What fun to come back together around books after so much time."
They both moved to New York City after graduate school, landed in the same apartment building and pursued their art.  Mike juggled casting calls, small parts and teaching while shuttling between New York and DC where his then wife and children lived.  Family ultimately pulled Mike back to DC and a career in government affairs.  After divorcing and remarrying, Mike and his second wife, Renee Reiner, eventually left the mainstream, moved to Burlington, Vermont and bought the bookstore BookRack & Children's Pages in 1995, selling it in 2003, only to begin again in 2007 with Phoenix Books.
Gray pursued acting — and waiting tables to pay rent.  A few year later, he moved to broadcast journalism and then spent almost 30 years as a news writer, producer, editor, reporter and announcer at NY radio stations such as WOR, WINS, and ABC Network.  In his spare time, he wrote his first novel, a Civil War story about young slaves on the edge of freedom.  When he was let go from his broadcast job at Bloomberg News during the 2009 financial downturn, he and his wife decided it was time to focus on being a full-time novelist and house-husband.  When the Civil War story wasn't getting picked up, Gray shifted to a contemporary detective story called The Cop with the Pink Pistol, published in 2012 to starred reviews.  Shadows in the Fire, the Civil War novel, was published next in 2015.  And this year, his political thriller hit the shelves in July.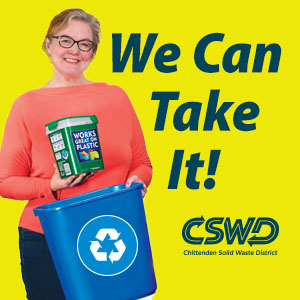 Mike reached out to NY-based author Gray Basnight through Facebook and the two connected, sharing updates of each other's lives since their young acting days, and realizing that they both moved from the stage to the page.  The two reunited at Phoenix Books on September 13, where Gray read and signed copies of his new thriller Flight of the Fox at the Burlington location.
Related Articles & Free Subscription
How to Make Your Money Last During Retirement
Skiing in Vermont: Big Ideas and Quirky Characters
Free Subscription to Vermont Maturity Magazine