Company Name
Better Living Audiology
Year Business Started
2014
Total Number of Employees
5
Company Founder & Owner
Dr. Julie Bier
About Better Living Audiology
At our practice, we're dedicated to providing the highest level of medically-oriented diagnostic and treatment services for hearing. Our Doctors of Audiology will evaluate the patients' hearing range, and if necessary, help them select from a wide variety of hearing technology and assistive listening devices.
Full diagnostic audiological evaluations, all ages
Hearing aid consultations and fittings
Tinnitus evaluation and management
Digital hearing aids at all levels of technology
Hearing aid repair and service
Hearing protection (custom & stock)
Assistive listening for TV, phones, media
Custom earmolds & earbuds
Musicians earplugs and monitors
Custom swim plugs
Aural rehabilitation
Our Audiologists Dr. Julie Bier and Dr. Corey Gibeault enjoy learning about their patients' lifestyles and the communication problems the hearing loss is causing. We make recommendations based on both the type and degree of hearing loss as well as the patient's lifestyle and budget. With today's wide variety of hearing aid products, we can help anyone improve their hearing/communication ability.
Our Doctors are also skilled in the evaluation and treatment of tinnitus. If you know someone suffering from hearing loss or tinnitus we urge you to contact our office.
Bringing improved hearing and better communication to our patients' lives is our passion. Understanding the way you live, your personal hearing needs, and the better-hearing goals you have for yourself helps us craft a more personalized and comprehensive hearing solution than anyone else can offer.
Better Living Audiology is Vermont's only provider of Lyric extended wear hearing aids, worn 24/7 for months at a time.
Office Locations
54 W Twin Oaks Terrace Ste 10
South Burlington, VT
Phone – 802-651-9374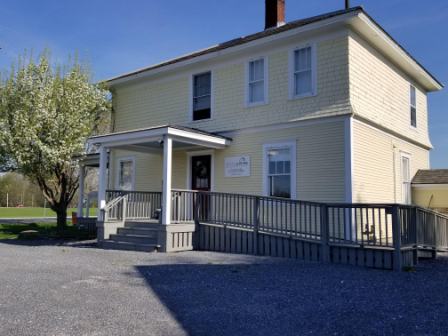 135A Creek Road
Middlebury, VT
Phone – 802-989-7210
Betterlivingaudiology.com
frontdesk@betterliving.email
Related Articles & Free Subscription
Climb Stairs to Lower Blood Pressure and Strengthen Leg Muscles
Is Hearing Loss a Sign of Dementia?
Is High Blood Pressure Linked to Hearing Loss?