With the rise of multigenerational living (a household that includes two or more adult generations) some home builders have begun making specific accommodations for this lifestyle, but not all households with multiple generations will be looking to start from scratch with a new home. For multigenerational households that aren't looking to buy or build a new house, there are changes that can be made to an existing space to make it work for everyone.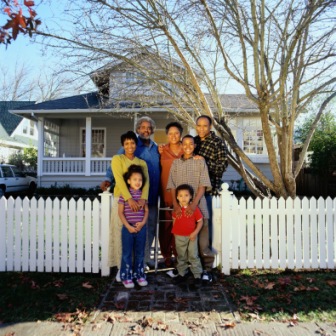 According to Jason Biddle, a Certified Aging in Place Specialist (CAPS), there are three factors to consider when creating a multigenerational home: space, privacy, and universal design.
1. Create More Space for Family Members
Simply making room for all members of the household is step number one. Ensuring that all adults have the space they need to be autonomous is important for a smoothly running household.
"The home must have enough bedrooms and bathrooms, along with large enough communal spaces (living room, dining room, kitchen, yard [if applicable]) to accommodate everyone," says Biddle. "If space is lacking, then homeowners could build an addition, convert a garage into a living space, or even build a guest apartment on the property." Before building an additional living space on your property, check your city ordinances to make sure this is allowed.
2. Give Everyone Privacy
People need space for solitude, especially in a home with multiple adult generations. Ensuring that every member of the household has the space to achieve some privacy and separateness when they need it is key to keeping the peace.
"Pocket and french doors are great for creating privacy when needed while still promoting an openness (like when the pocket door is recessed and the french doors are open)," says Biddle. "So when it comes to privacy, rooms may need to be rearranged so that the private areas are separated from the shared spaces and doors may need to be added."
When Mary Cook, founder of Chicago-based interior design firm, designs a home for multigenerational families, she considers the different lifestyle schedules. "There can be different work schedules, study schedules, and fitness schedules in a multigenerational home. We create common areas, where generations can come together, and perfect their private space to cater to each lifestyle schedule," says Cook.
Pardee Homes, a planned community development organization, offers a GenSmart Suite that caters specifically to multigenerational families. The GenSmart Suite features an accommodating design with separate eating, living, and sleeping areas. This smart solution is designed to help multiple generations of a family comfortably navigate growth and change within a home and give family members the privacy they need.
According to realtor Misty Weaver, the easiest renovation to accommodate for privacy is the basement. "Most lots can handle this better than an addition, which often means changing the layout of the home, and can help families feel like they still have privacy," says Weaver.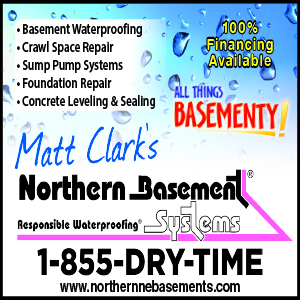 3. Make Sure the Home Works for Everyone
Designer Mary Cook always performs a needs assessment when adapting a house to fit multigenerational needs. "We think about who we are designing for and how they live. Once we can answer these questions, we can integrate their needs into the home," says Cook. "For example, are there children in the home? We need to make sure the home is child-proofed. Is there a situation where someone is mobility-challenged? We can create a space that allows them to live assistance-free. There are many need-based situations where we can create solutions for a healthy multigenerational environment."
Universal design, or the design of products and environments to be usable by all people, is necessary when you have family members who will age at home. "Universal design promotes accessibility and functionality across a wide array of users, regardless of age or ability," says Biddle. "For example, making a zero-step entry into the home provides access for those who may use a wheelchair as well as those who may use a baby stroller."
According to Matthew Proctor, an expert at HomeLight, depending on the mobility of family members, you may have to consider changes to your home. "Namely, it's recommended that doorways be at least 36 inches wide to easily accommodate a wheelchair or walker," says Proctor, who also recommends working a Certified Aging in Place Specialist to help with these changes. Sometimes, these changes may be structural, so working with a contractor or building professional is a must.
Here are other ways you can outfit your home with universal design elements:
Replace conventional door knobs with lever handles
Add more general and task lighting for better visibility
Convert a combination tub/shower into a no-threshold, roll-in shower
Install ADA-compliant comfort-height toilets
Use kitchen appliances with controls that are easy to reach and operate
Related Articles & Free Subscription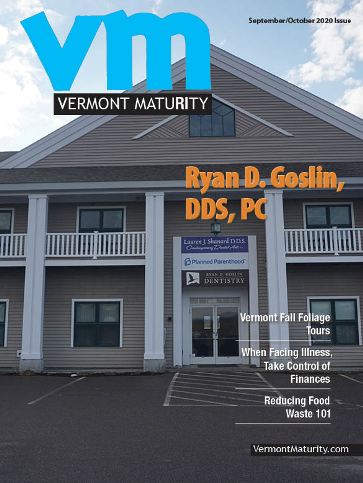 Four Ways Baby Boomers Can Avoid Going Bust
New AARP Research on Grandparents Busts Multiple Stereotypes
Free Subscription to Vermont Maturity Magazine