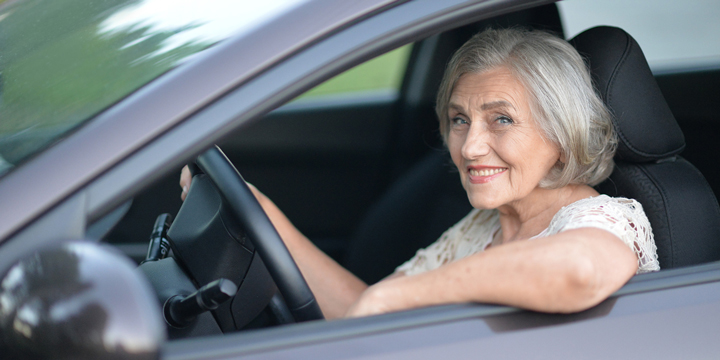 For seniors who are in the market for a new or used car, the AAA (American Automobile Association) and the University of Florida's Institute for Mobility, Activity and Participation has just updated an excellent resource called "Smart Features for Older Drivers" that can help you choose a vehicle that meets your needs as you age.
Senior-Friendly Vehicles
While the automotive industry doesn't make vehicles specifically designed for senior citizens, they do make certain vehicles with features that can help accommodate the needs of older drivers.
With that in mind, "Smart Features for Older Drivers" addresses the age-related physical changes – like diminished vision, arthritis, and range of motion loss – that can affect a senior's driving ability and comfort behind the wheel, and outlines various vehicle features that help address those issues. Here's what they recommend.
Safety First
The first priority is to identify vehicles with a proven safety record which you can research online at safercar.gov and iihs.org/ratings. Also look for vehicles that have dynamic stability control, anti-lock brakes, adjustable head restraints and side and dual-stage/threshold airbags that adjust the deployment force based on the severity of the crash.
Physical Needs
Your next step is to identify specific vehicle features that can help meet your physical needs. So depending on what ails you, here's what to look for.
Hip and Knee Problems
For comfort, a better fit and easier entry and exit, look for vehicles that have six-way adjustable power seats that move the seat forward and backward, up and down, and the seat-back forward and backward. Also look for low door thresholds and seat heights that don't require too much bending or climbing to get into. The ideal seat height for seniors is between mid-thigh and lower buttocks when standing next to the vehicle. Leather or faux leather seats are also easier to slide in and out of than cloth seats.
Stiff Upper Body
If you have difficulty looking over your shoulder to back up or merge into traffic, look for vehicles with a large rear window for better visibility, wide-angle mirrors which can minimize blind spots, back-up cameras, active parallel park assistance and blind-spot warning systems that alert you to objects in the way. Also, for comfort and fit, consider vehicles that have a tilt and telescoping steering wheel, adjustable seat belts and heated seats with lumbar support.
Arthritic Hands
For easier use, four-door vehicles are recommended because the doors are smaller, lighter and easier to open and close than two-door models. And to help with painful gripping and turning problems, look for keyless entry and a push-button ignition, a thicker steering wheel, power mirrors and seats and a sliding channel gear selector.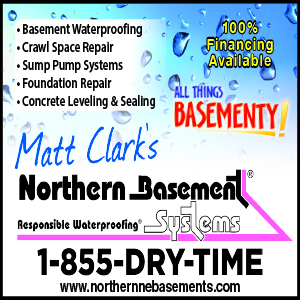 Diminished Vision
Drivers with vision loss due to cataracts, glaucoma or some other condition will find vehicles with larger instrument panels and dashboard controls with contrasting text easier to see and manipulate. And those with sensitivity to glare will benefit from extendable sun visors, auto-dimming rearview mirrors and glare reducing side mirrors.
Smart Features Resource
To access the "Smart Features for Older Drivers" resource, visit SeniorDriving.AAA.com/SmartFeatures and use the online tool that lets you choose the age-friendly features you want in a vehicle, and the tool will identify the makes and models that best fit your needs.
Or, if you don't have Internet access, call AAA at 878-8233 and ask them to mail you a free copy of the "Smart Features for Older Drivers" brochure. You don't have to be an AAA member to get this free publication.
Jim Miller publishes the Savvy Senior, a nationally syndicated column that offers advice for Boomers and Seniors.
Related Articles & Free Subscription
Exercises that Help Ease Arthritis Pain and Stiffness
Health Coverage Options for Pre-Medicare-Age Spouses
Free Subscription to Vermont Maturity Magazine