When the Covid pandemic hit, the senior community bore the brunt of the illness. People 60 and over were particularly vulnerable to the virus. That susceptibility led to lockdowns, and among the places shuttered were places of worship. When things began to turn around, churches, mosques, and synagogues eventually re-opened. With the ability to gather again, many seniors are returning to their spiritual roots with renewed devotion. In fact, spiritual relationships can amplify seniors' well-being, especially when family or their community is supportive of their religious observance.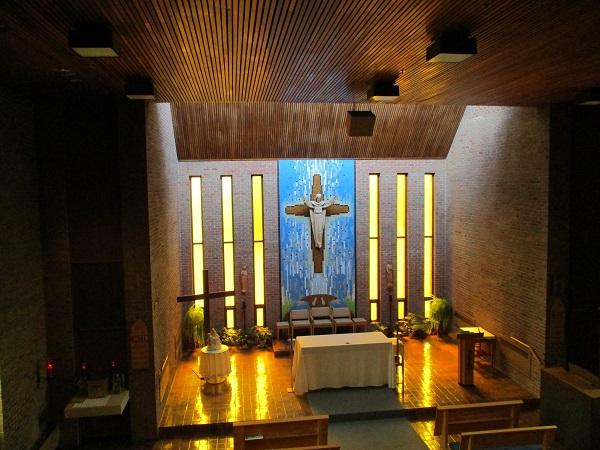 Faith often plays a major part in seniors' lives, and it may deepen as one ages. Faith can cushion people as they face the loss of a spouse, selling a beloved home or as they face severe illness and their own mortality. It is common for people 60 and older make up a significant portion of their religious community's membership.
"Faith is a vital and important part of seniors," said Essex and North Avenue Alliance Pastor of Care and Concern Jim Wilkens. Wilkens pointed out that during the lockdown, he noticed that the isolation older people felt was palpable.
"The isolation definitely hit seniors harder, especially if they had lost a spouse, or if they had never been married or if they didn't have family around," said Wilkens. "What I perceive that the importance of faith, particularly in the context of a trying year, provides hope in the face of challenges."
Faith in Retirement Communities
According to a recent national survey, Vermont is the least religious state in the United States, but do not tell that to residents of the four Level III residential care home operated by Vermont Catholic Charities. One each in Burlington and in Derby Line and two in Rutland.
"Our mission is to provide residents with a safe, caring and homelike environment," wrote Mary Beth Pinard, director of Vermont Catholic Charities. "In which every person can enjoy a pleasant living experience rooted in Christian dignity and a family-oriented lifestyle."
Faith, Pinard, noted is important to many of the residents in "normal times," but for some the past year proved to be a fruitful time for spiritual growth. Pinard said the diocese discontinued the celebration of Mass in their homes where priests are residents, but now as restrictions ease, the liturgical rite is resuming, with increased attendance.
"Our seniors have been pillars of faith during this pandemic," said Deacon Phil Lawson. "They continue to make up a sizable portion of our in-person attendance at Mass."
Lawson noted that seniors are also attending online activities, such as the rosary, sponsored by the diocese. He also mentioned that the desire to learn about faith is alive and active among seniors, pointing out he has an 84-year-old who attends a Lenten, online Bible study.
"As a 'younger' person, our more mature members are an inspiration," he said. "I hope my faith is as strong when I reach their age."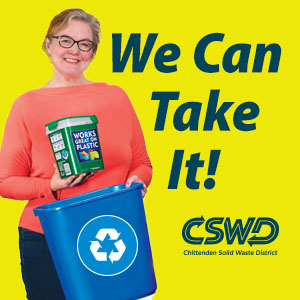 George Crowley, an Our Lady of Providence Residential Care Facility resident, attends most of the religious activities the house offers. He also joins in prayer with Catholic television stations during the day. ("Since I moved to OLOP,) well, I think my faith has deepened," said Crowley. "We have a chapel here, and all of the nuns make you holy. You have to keep up."
Eric and Karen Corbman of Burlington understand what it is like to keep up with a bustling bevy of seniors. The couple moved to Burlington about a dozen years ago and are members of Ohavi Zedek Synagogue. The Queen City place of worship sits on a busy street among tree-lined neighborhoods. Mr. Corbman noted OZ, as it is known, enjoys a significant senior membership.
"I think the (measure of) faith depends on the person," said Mr. Corbman. "People come to this synagogue for a number of reasons."
The married couple is part of the OZ's lay leadership team and pilots the G'maCh or acts of loving kindness committee. The latest OZ newsletter's entry from the panel detailed the outreach the group made to seniors, reminding them to register for Covid vaccinations. The Corbmans wrote that the thing that touched their seniors was the contact and loving action behind the telephone calls.
"The volunteers felt great about the experience," according to the newsletter. "The project also strengthened intergenerational bonds."
Gail Callahan is the public relations coordinator at Our Lady of Providence.
Related Articles & Free Vermont Maturity Subscription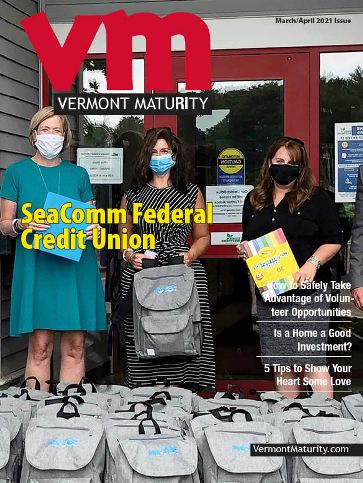 Help Aging Parents with Health Care Decisions
Steps to Stay Independent When You Live Alone
Free Subscription to Vermont Maturity Magazine