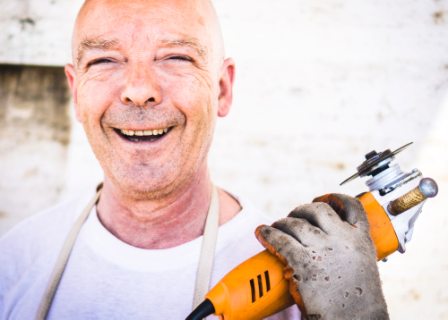 Are workers really retiring anymore? A new study shows 57 percent of workers age 60 and older said they would look for a new job after retiring from their current company, showing that retirement no longer means the end of one's career. The nationwide survey was conducted by Harris Interactive© and included more than 800 U.S. workers age 60 and older and more than 3,000 hiring managers and human resources professionals between surveyed between Nov. 9 and Dec. 5, 2011.
When asked how soon they think they can retire from their current job, one-in-ten (11 percent) respondents said they don't think they'll ever be able to retire.
While an increasing number of mature workers are putting off retirement, the good news is that more employers are looking to hire more seasoned staff. According to the survey, 43 percent of employers plan to hire workers age 50 or older this year, while 41 percent said they hired workers age 50 or older in 2011. Seventy-five percent of the employers surveyed would consider an application from an overqualified worker who is 50 plus, with 59 percent of those employers saying it's because mature candidates bring a wealth of knowledge to an organization and can mentor others.
Mature workers can find job-search success by emphasizing the qualities that set them apart.
Some tips:
Leverage your professional and real-world experience — When updating your resume or interviewing for a job, think about your experience in terms of both work-related and life skills. Whether it's your strong leadership skills or your wherewithal to weather a tough economy, play up the strengths that come with having more years under your belt.

Bring value to your company in other ways — Find new ways to contribute to the organization, outside of your day-to-day tasks. Spearhead a mentorship program or offer to train new hires.
Consider part-time or freelance work — Forty-nine percent of workers age 60-plus said they will most likely work part-time once retired.
Related Articles & Free Subscription
3 Reasons Why Hiring Older Employees Is A Smart Decision
Simple Ways To Use Your Knowledge to Make Extra Money
Turn Your Genealogy Hobby Into a Side Business
Free Subscription to Vermont Maturity Magazine