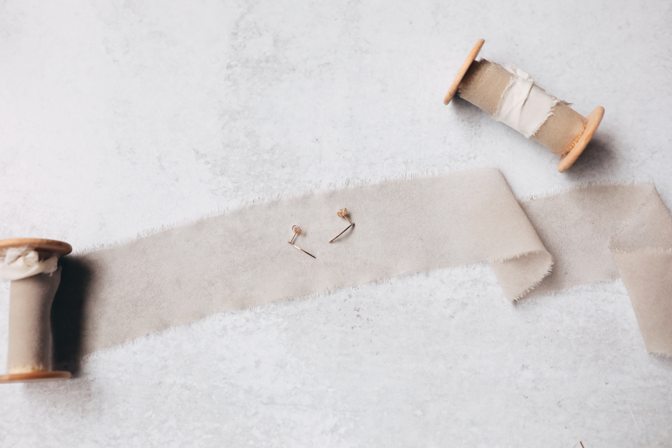 I wrenched my right shoulder last week, slipping on a wooden step dusted with snow. Not going to talk about how stupid and avoidable that accident was. That's not the point. It's just the back-story to why I was in an upstairs closet looking for the repair bag. You've probably got one, too — whether it is a bag, a box, or a drawer, it is filled with an accumulation of slings, bandages, and wraps.
Ours is my daughter's elementary school backpack — a bright yellow, shiny plastic, round bag with a happy face. Judging by the size of the straps, it must have been her first one in kindergarten. Anyway, that's where we keep the stuff. Don't know how it evolved into its present role; best guess is I was too sentimental when she outgrew it and stuffed it with some Ace® bandages to save it from the trash. Three decades later, there it is on the shelf.
Of course, the contents were crammed in so tight that I had to take everything out in order to find the sling I was looking for. First out were a pair of black, Velcro® elbow braces, which might be knee braces for a very small person. Can't imagine when or why those were every used. Next, was something that looked like a cloth shoe, but turned out to be an elbow brace for a regular person; again, no clue about its origins. What followed that was a wrist band, an Aircast® that I wore after carpal tunnel surgery a quarter century ago, and a thing that looked like a sling that encased the wrist, but with no straps. Oh yes, I almost forgot, there were two slings — a regular one and another designed to immobilize the shoulder, which I immediately put on, setting the other aside for later.
Behind the smiley face was a zipper pouch. Inside, there was an assortment of Ace® bandages in conditions that ranged from weathered to ragged to gross, without the clips. There was also one dirty elastic brace that, again, might be for a small elbow.
At that point, spread around me on the bed was enough stuff to supply a boy/girl scout first aid station. I looked into the empty bag and there was one clip sitting at the bottom, which I took out and randomly attached to a bandage.
Why? Why do I have all this stuff? I've not only kept it for years, but have moved it from one house to another without anyone ever looking into it and asking, do we really need all of this? Obviously, the time had come to answer those questions and I was the one to do it. So, one item at a time, I took each up and examined it. The bandages were an easy choice. They needed at least to be washed. Remember those little knee braces? I asked my wife about those and demonstrated how they might fit around my knees or elbows. Neither of us could decide which they were for, but we both agreed they were for a small person and we should get rid of them. Walking toward the trash I thought, "Sure would feel stupid to have to buy these someday if it turned out we needed them." So, back into the bag they went.

At this point, I'm sure you are ahead of me. One by one, everything went back into the bag. Eventually, even the bandages — cleaned, but certainly the worse for having been in a washing machine. So, we ended this where we began, in an upstairs closet, where we have an overstuffed, bright yellow, plastic child's backpack filled with our slings, braces, and bandages. Where do you keep yours?
Scott Funk lives, works, and writes (and gardens) in Vermont.  His Boomer Funk columns are available at VermontFunk.com, as are his blogs and archived Aging in Place columns.
Related Articles & Free Vermont Maturity Subscription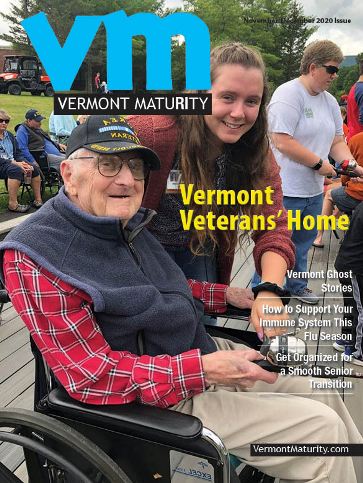 Random Musings to a Spectacular Sunset
Free Subscription to Vermont Maturity Magazine