As you get older, daily tasks can become increasingly difficult. There are many gadgets on the market that can make life easier for baby boomers. The following are a few interesting gadgets you may want to have to make your daily life a bit easier.
Have a Security System Installed
Being home alone can be scary for many older people. Even if their spouse lives with them, there will be times when they will be at their house completely alone. Having a security system installed can help give you peace of mind that you are as safe as you can be at all times. The system will ensure that no one gets into your house when you are away from home and provides you with an easy way to get emergency assistance if you need it, without even having to dial a phone.
Have a Wi-Fi Smart Thermostat Installed
There are many older individuals who are living on a fixed income. They need to save money wherever they can and reducing electricity costs can be a great way to save. A Wi-Fi smart thermostat may be the best way for you to easily decrease your heating and cooling costs right away. Once the thermostat is installed, you can lower or raise the temperature on the thermostat to a cost-effective degree. Twenty to 30 minutes before you come home, you can go to an app on your phone to set the thermostat to a temperature that you feel is more comfortable. This means that the house will be at a comfortable temperature by the time you arrive, but you will not have to pay to maintain that temperature at all times.
Wear a Smart Wearable Device
A smart wearable device allows you to track your sleep cycles, heart rate, and the steps you take each day. It can also help you to know how many calories you are burning throughout the day. Smart wearable devices connect wirelessly to your cell phone so that you can look at the results on a larger screen and track the data for an extended period of time. This can be great information to have when you go to see your doctors because you will have tracked data you can show them.
Add Voice-Controlled Devices to Your Home
There are many times when it can be difficult to do things in your home simply because they require you to read very small print. Instead, you can have voice-controlled devices in place that will make it easier for you to do the things you want to do. There are now televisions that can be voice controlled, so you can find any programming you want to watch and even change the volume with your voice alone. There are also devices that you can use to research a topic that interests you, listen to your favorite music, or even have a recipe read to you.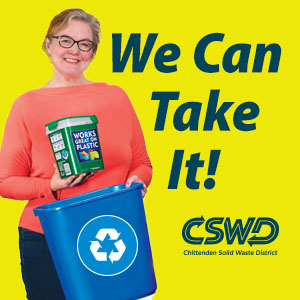 Trying new gadgets can seem overwhelming or scary to many older people. It is important to realize that most devices that are on the market are designed to be easy to use and do not take long to master. This is because the manufacturers know that anything too complicated will not be popular with elderly individuals. These gadgets can help you live a more fulfilling, comfortable life for as long as possible.
Related Articles & Free Subscription
10 Great Phone Apps for Family Caregivers
Free Subscription to Vermont Maturity Magazine