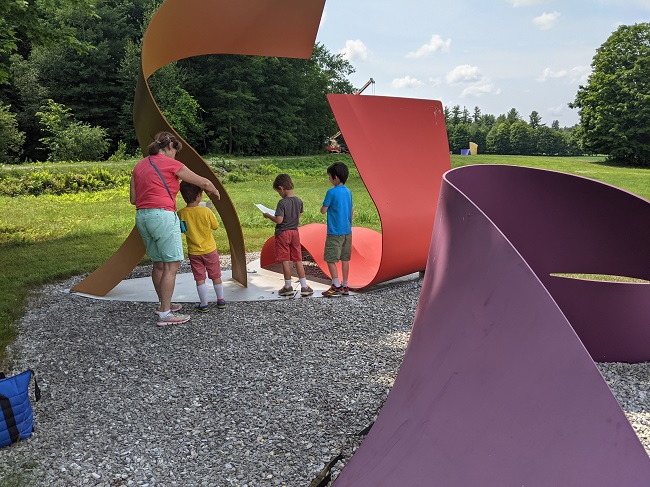 Enjoying the foliage and vibrant landscape is basically what autumn is all about for many Vermonters and visitors alike. It may not be possible to upstage the state's brilliant autumn colors, but they can be enhanced with a visit to a sculpture park this fall. The state is dotted with collections of outsized artwork, in both pastoral and urban settings. Some of the artwork is descendant of the granite and marble quarrying industries that have long histories here. Others are more modern and use materials in new and interesting ways. All are worth pausing for while ambling by on a beautiful day – or even a gray day when the artwork is the brightest thing around.
Here are just a few ways to admire large-scale art outdoors before it is covered in snow.
Cold Hollow Sculpture Park
At Cold Hollow visitors can walk among more than 70 sculptures created by artist David Stromeyer. The massive art here often seems to defy the laws of physics, or at least what one would think 20-foot pieces of steel are capable of. On display is five decades worth of Stromeyer work. Visitors will see enormous beams of metal playfully balance giant boulders, and backhoe-sized geometric forms spin gently in the wind as if they're a child's homemade pinwheel. Several of the sculpture's titles are inspired by poetry and music.
Visitors can walk close to the sculptures on a path mowed through a hillside meadow. For those with limited mobility, many sculptures can be seen from the on-property road – call for more details. Admission is free but the park is only open 12-6 p.m. Thursdays through Sundays and some holidays, through October 11.
Visit Cold Hollow Sculpture Park, 4280 Boston Post Road, Enosburg Falls.
Lemon Fair Sculpture Park
Most of the other sculpture parks in Vermont feature the work of multiple artists, as is the case at Lemon Fair Sculpture Park. This park on private land in Shoreham features large-scale artwork made by artists from around the United States and one from Argentina, according to the park's website. There are more than 50 sculptures, some of which are for sale. A mile-long mowed path allows visitors to view each on a self-guided tour. Dogs are allowed, on leash.
Admission is free and donations left in the collection box help pay for maintenance. Visit Lemon Fair Sculpture Park, 4547 Route 74, East Shoreham.
Path of Life Garden
In southern Vermont, the Path of Life Garden tells a story with its sculpted landscape and art pieces. This park, also on private land, was opened to the public by its owner and creator. Terry McDonnell began his work on the Path of Life Garden two decades ago after finding inspiration in a visit to The Life for Man Garden in Kildare, Ireland. In a similar way, McDonnell's 14-acre property symbolizes the circle of life with its interactive landscape. Visitors travel through 18 works of art, including a maze walled by hemlocks and giant musicians made of driftwood. The Windsor property sits on the Connecticut River and offers camping, biking, and kayaking opportunities as well.
Visit Path of Life Garden, 36 Park Road, Windsor.
Barre Granite Sculpture Walk
Barre is famous even beyond Vermont for its granite quarries and craftsmanship. Much of its hefty artwork is shipped elsewhere as gravestones and monuments, but some of it has found permanent residence on the streets of Barre for all to enjoy. What looks like "the world's largest zipper" made of granite encircles a bed of flowers and serves as the center of a pocket park. In front of the city's public library, Mr. Pickwick, the Charles Dickens character, greets visitors. A statue of poet Robert Burns stands next to the Vermont History Center. Several bike racks in town are whimsical and functional granite works of art. More than a dozen of these sculptures are plotted in the Arts Stroll map presented by Studio Place Arts, Barre's nonprofit community visual arts center. The small city's quarries and cemeteries are also popular attractions for those interested in learning more about Barre's most famous export.
Visit Art Stroll, 14 granite sculptures on public display around Barre.
Marble and Multimedia Sculpture in West Rutland
In West Rutland the region's marble industry is the jumping off point of this next collection of multimedia art. On the campus of the former Vermont Marble Company, The Carving Studio and Sculpture Center offers educational workshops and artist residencies in sculpture of all kinds. It also hosts a sculpture garden open to the public during daylight hours, in addition to an indoor gallery. Admission is free and donations are greatly appreciated. Visitors will see classically inspired marble figures as well as a sculpture depicting garments hanging out on the clothesline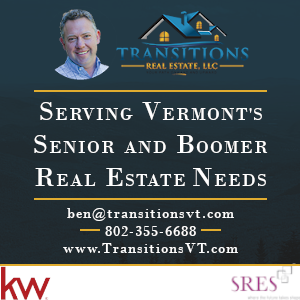 … albeit these stone vestments must be far heavier than even the most sodden bath towel. "Visitors find it a relaxing and inspirational oasis in which to contemplate large-scale contemporary art in a variety of media," according to the studio's website.
This fall the Carving Studio plans to host SculptFest22, from Sept. 10 to Oct. 23. The theme for this year's outdoor exhibition is Games, guest curated by sculptor Evan Morse.
Visit The Carving Studio and Sculpture Center, 636 Marble Street, West Rutland.
Downtown Rutland Sculptures
Nearby in downtown Rutland sculptures by national and international artists are on public display, many of which pay homage to the region's historic marble industry. One, called "The Jungle Book" depicts the characters of the eponymous stories written by Rudyard Kipling when he was living in southern Vermont. The marble sculpture, by artist Sean Hunter Williams is on Center Street. Other works honor figures important to the region's history, including the founder of Alcoholics Anonymous, Olympian, and activist Andrea Mead Lawrence, and local war heroes.
Visit Multimedia sculptures in downtown Rutland, Merchants Row, Center Street and elsewhere.
You can find more ways to enjoy outdoor art in Vermont in this list put together by the Vermont Department of Tourism.
Clover Whitham has been a journalist at Vermont newspapers for more than a dozen years and is now a freelance writer and editor near Burlington.
Photo provided by Clover Whitham.
Related Articles & Free Vermont Maturity Magazine Subscription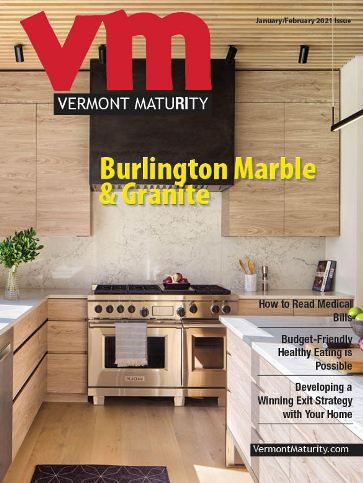 Houses of Worship Keeping History Alive in Vermont
Vermont's Covered Bridges are Where History and Beauty Converge
The Vermont Republic – The Story of When Vermont was an Independent Country
Free Subscription to Vermont Maturity Magazine