While it's not something most of us choose to think about, the truth is that identity theft remains the fastest growing crime in America. The number of identity theft incidents has reached 9.9 million a year, according to the Federal Trade Commission.
Every minute about 19 people fall victim to identity theft. It takes the average victim an estimated $500 and 30 hours to resolve each identity theft crime.
Basically, there are two ways we can respond to the matter of identity theft: 1) Self-protect by moving into action the minute a compromise is detected to keep the damage to a bare minimum or 2) Purchase identity theft protection that detects fraudulent applications and activity to stop it in its tracks before it can create damage.
For many years, I have opted for identity theft protection with LifeLock, which has proven for my family to be more than worth the price.
While the price of identity theft protection is quite reasonable given how effective it is plus the peace of mind it offers, not every household can justify the cost. In that case, it's important that you know exactly what to do so you can move into action the moment you have even an inkling that your identity — or that of your spouse or minor children — has been compromised.
Here is a handy list of the 12 steps you should take, according to the folks at Nolo who produce do-it-yourself legal books and software. Keep this list handy, just in case.
Create a Log
You need to keep a written record of every phone call, conversation and correspondence relating to this compromise. Make sure you keep copies of all forms you fill out that will document the steps you take to protect yourself and your personal identity.
Issue Fraud Alerts
You will do this by contacting the three credit bureaus: Equifax, Experian and TransUnion. You will need to submit proof of identity, which may include your Social Security number.
Get Free Credit Reports
Get your free credit reports from the three bureaus at AnnualCreditReport.com. Review them thoroughly to discover fraudulent information.
Call the Police
File a report of the crime with your local police department. You will need to give as much information as you can.
File a Complaint
Complete an Identity Theft Victim's Complaint and Affidavit. This is an official Federal Trade Commission form you can find online at ftc.gov/idtheft. Creditors may accept this affidavit when you discover accounts in your name that are not yours.
Close Accounts
Close any accounts that have been compromised, or you worry might be. Contact every creditor, bank, credit-card company or other service provider that has been touched by this fraudulent activity.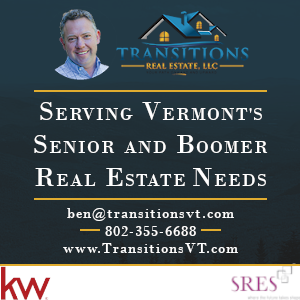 Change PINs
Change your PINs. If your debit card was stolen be sure to create a new PIN for your new card. Make it a very obscure password, not something easy like your birth date or street address.
Stop Payment on Checks
If the thief stole checks or opened bank accounts in your name, be sure to stop payment at the bank as well as report the fraudulent activity with one of the major check-verification companies: Telecheck or ChexSystems.
Notify the Postal Inspector
Contact your local postal inspector. If you have knowledge or fear that someone has filed a change of address directing all of your mail to another address, go to your local U.S. Postal Service office to report this as mail fraud. You will need to file to have all of your mail forwarded back to your correct address.
Contact the IRS
If your Social Security number is stolen, report the theft to the IRS at www.irs.gov/Individuals/Identity-Protection. This may help to prevent tax-fraud thieves from filing tax returns in your name and collecting your tax refund.
Contact the U.S. State Department
If your passport is stolen or you have reason to believe someone may be fraudulently ordering a passport in your name or the name of your minor child, immediately visit the State Department website at www.travel.state.gov to report what you know.
Contact the DMV
If your driver's license was stolen or you think someone is using your driver's license number of commit fraud, contact your state's Department of Motor Vehicles right away. You should request a new driver's license and also complete the department's complaint form.
This article was contributed by Mary Hunt.
Related Articles & Free Subscription
How to Protect Yourself from the Social Security Imposter Scam
Replacing Vital Documents That Are Lost or Stolen
Watch Out For Medicare-Related Scams
Free Subscription to Vermont Maturity Magazine