While you probably received notification from the Social Security Administration, or noticed an increase in your benefit payment, you may be curious about the cost-of-living adjustment (COLA) increase for Social Security recipients for 2023. Starting in January, beneficiaries received an 8.7% increase in their Social Security benefits and Supplemental Social Security Income (SSI), to help offset inflation and its effects on day-to-day costs. This is the largest COLA benefit increase in more than 40 years.
This means the average retiree benefit is going up by $146 per month, to $1,827. Recipients will also benefit from a 3% decrease in how much they'll owe each month on standard Medicare Part B premiums. Those are declining to $164.90 a month. Medicare Part B covers outpatient medical care, like regular visits to the doctor.
The COLA applies to a recipient's primary insurance amount, or PIA, which is what recipients qualify for if they collect benefits at their full retirement age (age 67). For current recipients, it's worth bearing in mind that your PIA and the amount you actually collect may not be the same. If you start receiving benefits before reaching full retirement age, your monthly benefit may be less. If you delay benefits until after your full retirement age, it may be more (though monthly benefit increases stop at age 70). In addition, some older adults have Medicare premiums automatically deducted from their Social Security payouts. Therefore, the change in your monthly benefit may not match the COLA precisely.
While many retirees rely on Social Security for a significant portion of their retirement income, it's important to remember those currently receiving payments while still earning income from employment or another source. Those still earning such income may want to consider adjusting their Federal and State tax withholding.
Congress enacted the COLA provision as part of the 1972 Social Security Amendments, and automatic annual COLAs began in 1975. Before that, benefits were increased only when Congress enacted special legislation.
Beginning in 1975, Social Security started automatic annual cost-of-living allowances, with the adjustments pegged to growth in the Consumer Price Index for Urban Wage Earners and Clerical Workers, or CPI-W. Going back to its inception, Social Security cost-of-living adjustments have increased 440% (3.65%/year), while CPI-W has increased 446% (3.66%/year).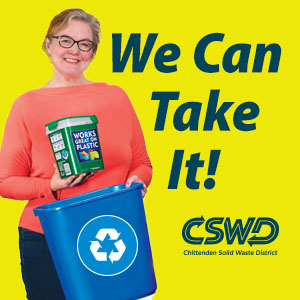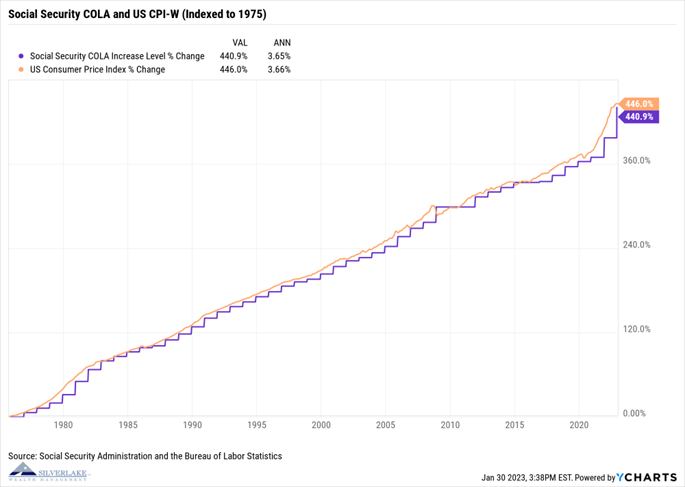 Ryan Bergmann, CPFA ® is the Vice President and a Registered Investment Advisor at Silverlake Wealth Management, LLC. You can visit their website at SilverLakeWealth.com.
Related Articles & Free Vermont Maturity Magazine Subscription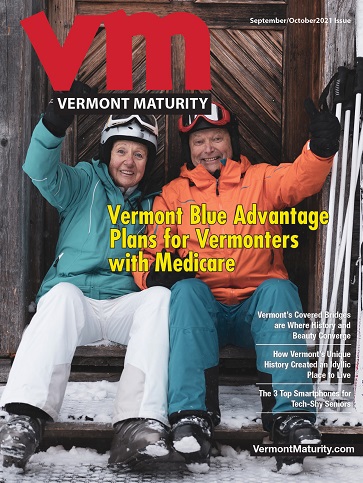 A Little-Known Social Security Program Helps Seniors Manage Their Money
A Social Security Perk for Older Parents
How Social Security Works When a Spouse or Ex-Spouse Dies
Free Subscription to Vermont Maturity Magazine