The deal seems perfect for a bright, 68-year-old man who needs extra money, but prefers to stay home while his wife recovers from a minor stroke. He signed up for a multi-level marketing scheme selling products to neighbors, online, and to a wide circle of friends. Better still were the carefree commissions he expected to reap from others he would recruit to work under his wise guidance.
Sadly, the product flopped and his pyramid crumbled. His first mistake was to begin by taking a sales course from the company. Promoters pumped him so full of pipe dreams, it never occurred to him to do market research. By the time reality set in, he'd spent more than $200 for the course, supplies and samples.
Working at home (WAH) is increasingly popular with seniors whose retirement funds have shrunk ,but who prefer to be their own, stay-at-home bosses for one reason or another. Here's how to tell real WAH opportunities from highly hyped hoopla.
•Does the company have a phone number staffed by real people, a physical address and a rating from the Better Business Bureau (www.BBB.org)? If you send money to a nameless, faceless mail drop or Web site, it may be impossible to chase down cheats.
•If you give a credit card number online to pay for an inexpensive, WAH how-to booklet, you may be signing up to pay on a monthly basis for a series of books, lessons, Web site access, CDs or just nothing at all. Read all the fine print before checking the "I Agree" box and uncheck boxes that give permission for you to be put on mail lists or otherwise enter a relationship with the company. Check your monthly credit card statements carefully. Sometimes these charges are small enough to go unnoticed, but they go on forever unless you put a stop to them.
• Do numbers add up? If you're handy, assembling things at home from raw materials or kits sounds like a pleasant way to earn money. Assuming the company is legitimate and will actually pay you for doing the work and shipping the finished products, look at your costs in time and money. You must buy materials from the company, so look at your start-up costs, how many units you might produce per hour, and how much you're likely to earn per hour.
• One hazard to look out for is "inspection."If your work doesn't "pass," items are rejected and you're stuck with the products and the cost of materials. If you're asked to produce samples to prove you can do the work according to specs, it is probably OK if the company provides materials at no cost.
• Beware multi-level marketing. If your success relies on your talking other people into taking the sales course, buying the sample kit and generating commissions you share, you could lose friends as well as dollars.
• "Just sit in front of your computer, filling out surveys and giving your opinion," screams an ad that claims you can make $20 an hour or more by answering surveys for famous companies. Then you're offered a $49 course. Beware schemes that ask for money before they'll tell you who will pay you how much for doing what work.
Even if you can't leave the house, start your WAH search locally by using the phone, Internet and e-mail to look for outsourcing and telecommuting jobs in your hometown. Advertise free in your community newspapers.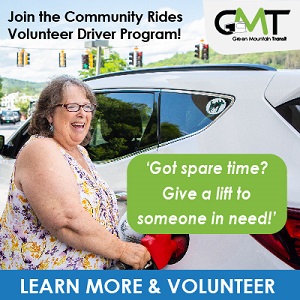 As a second choice, work by mail and keep copies of all correspondence. If you're scammed, you might get satisfaction by charging the crooks with federal mail fraud. The Internet is filled with schemers, many of them overseas, who cannot be traced let alone prosecuted. The Internet offers fabulous opportunities but it also calls for added vigilance.
• Online search results for "work at home scams" are scary. Many WAH "reviews," "warnings" and "exposés" are posted by people who are in the business of selling you their "approved" work-at-home schemes.
•Phone "acting" is a want-ad euphemism for WAH phone sex.
• The list of expensive online WAH courses includes medical transcribing, bridal consulting, child care, financial planning, jewelry repair, flower arranging, being a travel agent and many more skills that won't earn a nickel if you don't know how to run a business. The toughest part of working at home is the lonely, highly disciplined, uncertain world of self-employment. Many people just aren't cut out for it.
Bottom line: just as Mother told you years ago, if it sounds too good to be true it probably is.
This article was contributed by Janet Groene.
Related Articles & Free Subscription
Tips to Prevent Online Scamming
Watch Out For Medicare-Related Scams
Free Subscription to Vermont Maturity Magazine