Need inspiration on how to be money-wise? Reading a book can help you make sense of your finances and figure out your next money moves.
From getting out of debt to learning to save and how to invest, money books can be great guides to financial independence. Most are motivational and practical, too, helping you make the necessary dollars-and-cents decisions to get your finances in order.
Holly Wolf, a marketing officer for a bank, recommends "The Millionaire Next Door: The Surprising Secrets of America's Wealthy," by Thomas J. Stanley and William D. Danko. Noting the book is a compilation of research, she says it showcases what it really takes to become a millionaire.
"This book shows the behaviors, attitudes and opinions of millionaires," says Wolf. "Their road to financial success happened for them by making frugal decisions every day."
Lindsey Stringer of Change the Race, a financial coach, also recommends Stanley and Danko's book, saying it "will help you change your mindset about what it takes to become a millionaire."
Stringer also advises her clients read Dave Ramsey's "The Total Money Makeover: A Proven Plan for Financial Fitness," explaining it details the steps needed to help you get out of debt and build wealth.
"I can say from personal experience that this book changed my life and it will change yours, too, if you just follow the plan," she says.
Other Financial Must-Reads
Tony Robbins' "Money: Master the Game" is highly regarded. This New York Times best-seller has seven tips for helping readers find financial security, including a steady income. The book sources research and interviews with over 50 legendary financial experts, including Warren Buffett and Steve Forbes.
Couples struggling with money issues can turn to "The Couple's Guide to Financial Compatibility: Avoid Fights About Spending and Saving & Build a Happy and Secure Future Together," by Jeff Motsk, a financial planner. Financial conflict can be a big problem in marriages and this book aims to cut through that conflict. Topics covered include dealing with credit card debt, deciding whether to rent or buy your home and planning for retirement. The book includes a 34-question financial compatibility quiz to help couples identify potential money problems.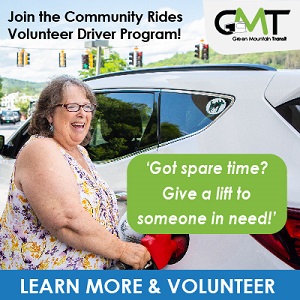 Financial expert Harrine Freeman, CEO of H.E. Freeman Enterprises and author of "How to Get Out of Debt: Get an 'A' Credit Rating for Free," recommends Robert T. Kiyosaki's "Rich Dad Poor Dad: What the Rich Teach Their Kids About Money — That the Poor and Middle Class Do Not!" She says the book "changes your mindset about how to generate passive income and multiple streams of income so you are not dependent on a 9-to-5 job."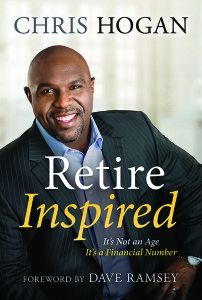 "Retire Inspired: It's Not An Age. It's a Financial Number," by financial expert Chris Hogan, a speaker for Dave Ramsey's team, shows people the value of saving for retirement. The theme? It's never too early or too late to start saving. The book mixes real-life stories with practical advice to inspire readers to start planning their retirement.
Napoleon Hill wrote "Think and Grow Rich" in 1937. It's based on the stories of successful millionaires, including Andrew Carnegie, Henry Ford and Thomas Edison. The book, which is said to have inspired the movie "Wall Street's" "Greed Is Good" mantra, is still praised as a financial and motivational must-read. Freeman praises the book, saying, "It provides well-known information on how to change your mindset to be successful and generate wealth, proven tips that have worked for decades."
"The Millionaire Fastlane: Crack the Code to Wealth and Live Rich for a Lifetime," by MJ DeMarco, will have you rethinking the traditional way of saving for retirement. The author says that investing in uncontrollable and unpredictable markets, such as the stock market and housing market, won't get you rich. The book promises to help readers "burn a trail to financial independence."
Related Articles & Free Subscription
Consider Some Year-end Investment Tax Moves
How to Make Your Money Last During Retirement
Invest in Your Family and Community
Free Subscription to Vermont Maturity Magazine