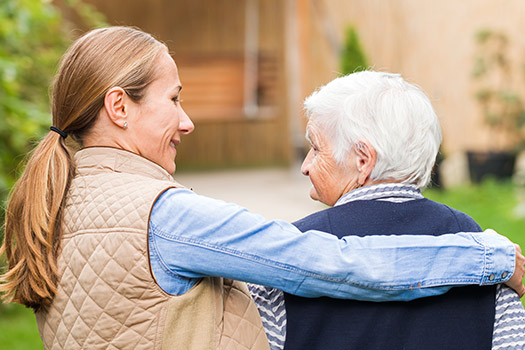 Almost most half (46 percent) of family caregivers spend more than $5,000 per year on caregiving expenses, according to a new Caring.com report. A family caregiver is defined as someone who takes care of a family member or friend, but is unpaid for their services. Their caregiving expenses include out-of-pocket costs for medications, medical bills, in-home care, nursing homes and more.
Of the 46 percent of family caregivers that spend more than $5,000 annually:
16 percent spend from $5,000 to $9,999
11 percent spend from $10,000 to $19,999
7 percent spend $20,000 to $29,999
5 percent spend $30,000 to $49,999
7 percent spend $50,000 or more each year
32 percent of family caregivers spend less than $5,000 per year
21 percent do not know how much they spend on caregiving each year.
"Caregiving can be a startlingly expensive endeavor that most people aren't financially prepared for," said Caring.com CEO Andy Cohen. "But yet only three in 10 caregivers have spoken to their loved ones about how to pay for care. Having an open and honest conversation about finances is a sensitive, but necessary discussion to have."

Caregiving not only has an effect on finances, but it can also impact current employment and future retirement plans, too. One-third of family caregivers spend more than 30 hours per week on caregiving, making it almost the equivalent of a full-time job. Half of caregivers have made changes to their work schedule to accommodate caregiving, while 30 percent often arrived late or left early and 17 percent missed a significant amount of work.
"Family caregivers, especially baby boomers, run the risk of derailing their retirement plans if they don't prepare for the costs associated with caregiving," said Cohen. "Almost half of caregivers spend $25,000 on caregiving in just five years – that's a significant chunk of money that could delay retirement by a couple of years."
Additional Findings
For 43 percent of family caregivers, deciding on a senior care or senior housing option took only one month. But for 21 percent of caregivers, the decision process took six months or more. 
60 percent of caregivers say their caregiving duties have a negative effect on their job. 
54 percent of caregivers are caring for a parent or spouse/significant other.
More information about the survey results and resources to support family caregivers is available on Caring.com 
Related Articles & Free Subscription
Caregivers Can Help Keep Loved Ones Safe During Outbreaks
Nurturing Relationships Should be Part of End Of Life Care
Tips for Long-Distance Caregivers
Free Subscription to Vermont Maturity Magazine