Vermont is stuffed with food. From condiments to meat to vegetables of all shades and shapes, it's not hard to find food you can feel good about eating. But one thing that stumps many locals is selecting seafood that's healthy and caught without overly harming the environment and ecosystems.
Overfishing is in the news a lot, and for good reason. Many of the ocean's fish populations are being fished to extinction, or have been nearly decimated already.
"Nearly 85 percent of the world's fisheries are fished to capacity, or overfished," according to the Monterey Bay Aquarium's Seafood Watch one of the most respected programs to help consumers and businesses make choices for healthy oceans. "Our seafood choices have the power to make this situation worse, or improve it."
It's a lot to process, but there are tools to help consumers get started.

Finding Sustainable Seafood
"A lot of seafood is not managed in a way that's going to provide for the future," said Victoria Galitzine of FishWise, a nonprofit that works to promote the health and recovery of the ocean by guiding consumers and retailers to sustainable purchasing decisions.
Galitzine said there are lots of tools out there specifically created for consumers who want to find sustainable seafood.
"There are a lot of sustainable options out there, there really are," Galitzine said. "The U.S. is doing particularly well. Fishery management in the U.S. tends to be pretty rigorous, compared to other countries. There are good options available, you just to ask the right questions and find the right people and use the tools available."
One of the "very best," Galitzine said, is Seafood Watch, which uses a stoplight color-coded method to organize seafood into three categories—best choices (green), good alternatives (yellow) and avoid (red).
Seafood Watch produces a region-specific printable pocket guide that you can stash in your wallet and pull out at the grocery store fish counter, as well as a sushi guide. It also has free mobile app, so you can have detailed species guides on your smartphone at the fish counter, helping you select the most eco-friendly choice from a sometimes-bewildering array of options.
The guides, updated every six months, rates fisheries based on whether the stocks are healthy and abundant, don't threaten populations, minimize bycatch (unintended species caught in nets or on lines, some of which are endangered) and avoid impacting marine habitats and ecosystems.
Two of the most important things to look out for, Galitzine said, are where fish are caught and how they are caught.
"Just asking questions is good to show businesses that consumers care about these issues," she said. "You may not get an answer, but often asking the question sends the message to retailers that people care."
You don't have to be in it alone, though. Many stores or restaurants are educating their workers or waiters about smart fish choices, and they can help you make a decision.
Burlington's City Market partnered with FishWise last winter to put Best Choice labels on the seafood that meets FishWise's standards—the same ones used by Seafood Watch—so consumers can immediately identify the sustainable options.
"We wanted an opportunity to be able to source more sustainable seafood and share educational information with our customers," said Allison Weinhagen of City Market. "When customers are ready to make a decision that's right for them and their family, we're all about giving them the information to do that."
Weinhagen said approximately one third of the seafood in City Market is labeled as a best choice. The end goal is to be transparent, Weinhagen said.
"We're here to meet the needs of our members, and to meet their needs, they need to know what they're buying," she said.
Watching Mercury Levels
Like many foods, seafood can come with risks of contaminants, including pesticides, chemicals and metals, such as mercury.
Mercury, at high levels, may damage the brain, kidneys and developing fetuses, according to the Agency for Toxic Substances and Disease Registry.
Methylmercury builds up in the tissues of fish, so, in general, the higher the fish is on the food chain—or the larger and older the fish—the higher the mercury level. Large, predatory fish—sharks, swordfish, bigeye and Ahi tuna, marlin—end up with the highest levels of mercury and other toxins.
The National Resources Defense Council produces a downloadable pocket guide, ranking common fish from the lowest to highest levels of mercury.
The Good, The Bad and The Ugly
There are countless fishing or farming locations and methods. Here is a breakdown of a few:
Salmon: Some salmon tops sustainable seafood lists, while others come with serious health and ecosystem concerns.
Seafood Watch recommends that consumers look for wild-caught salmon from Alaska, Washington and Oregon, which have healthy, well-managed stocks.
In general, farmed salmon is best avoided, with some exceptions.
"Salmon farming is associated with numerous environmental concerns, including water pollution, chemical use, parasites and disease," according to the Environmental Defense Fund's website.
The organization issued a health advisory for farmed salmon, due to high levels of PCBs—persistent chemicals that may cause cancer.
Seafood Watch recommends that consumers avoid all farmed Atlantic salmon. It takes a massive amount of food to raise salmon—three pounds of wild-caught fish to produce one pound of farmed salmon. In addition, salmon farmed in open pens release waste and pollution directly into the ocean, infecting healthy wild fish with parasites and disease.
However, some farmers are turning to closed systems, which keep the water and fish contained on the farm. Since U.S.-farmed Coho salmon require less food, Seafood Watch listed it as a "best choice."
Shrimp: The large majority of shrimp sold in the U.S. comes from Asian or South American markets, where regulation is minimal, according to the Environmental Defense Fund.
Seafood Watch lists several shrimp sources among its "best choices:" U.S.-farmed freshwater prawns or shrimp farmed in fully recirculating systems or inland ponds; wild-caught Canadian Pacific spot prawns; wild-caught Oregon pink shrimp; and black tiger shrimp from Southeast Asian Selva Shrimp Verified Farms.
However, Seafood Watch recommends that consumers avoid most important farmed shrimp, which typically damages habitats and runs the risk of pollution and the introduction of non-native species.
Consumers should also avoid shrimp caught by skimmer trawl, which can harm sea turtles. All states except Louisiana enforce strict federal regulations to protect sea turtles, so while Seafood Watch ranks shrimp caught in most states by otter-trawl in the Gulf of Mexico as a "good alternative," it recommends that consumers avoid shrimp caught in Louisiana or Mexico.
Tuna:Tuna is one of our most beloved fish, but it's also one of the most threatened by severe overfishing. As a large fish high on the food chain, it also carries a risk of high mercury content.
Look for tuna labeled troll- or pole-caught. Long-line or purse seines can ensnare large amounts of unintended species, including endangered species.
Seafood Watch identifies the best tuna choices as:
Yellowfin caught on a troll- or pole-line in the U.S.
Albacore caught in the U.S. or Canadian Pacific on a troll- or pole-line.
Bigeye caught in the U.S. or Atlantic on a troll- or pole-line.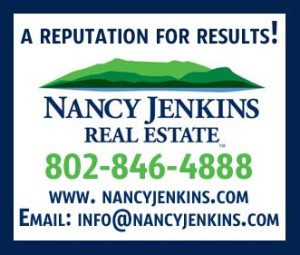 Skipjack caught on a troll- or pole-line or purse-seine that is FAD-free, or without the use of a fish-aggregating device.
Avoid all Bluefin tuna, which is being fished faster than it can reproduce.
Kid- and budget-friendly canned tuna doesn't have to be written off either. Canned tuna labeled "white" is always albacore. "Light" may be bigeye, yellowfin, skipjack or tongol tuna.
Seafood Watch recommends selecting albacore tuna from the U.S. or British Columbia labeled troll- or pole-caught or light tuna labeled as skipjack—other species are less healthy. White albacore tuna from other sources is labeled as a "good alternative," thought not a top choice.
Light tuna is also lighter in mercury content. The National Resource Defense Council has a chart with recommendations for canned tuna consumption based on weight. A 30-pound child should not eat more than one can of light tuna every two weeks or white albacore every six-weeks. An adult weighing 150 pounds or more can eat a can of light tuna every three days and white albacore every nine days.
Aside from being environmentally destructive, long-line caught tuna catches larger fish with higher mercury levels, while troll and pole lines catch smaller fish with lower mercury levels.
Best Bets
There is a lot of information, some of it conflicting and  can be difficult to definitively pick the best fish. But Seafood Watch has put together power list it calls "The Super Green List," identifying the fish that are currently the best for your health—lowest in mercury and high in Omega-3s—and responsibly farmed or caught.
The Elite List
Atlantic Mackerel (purse seine from Canada and the U.S.)
Freshwater Coho Salmon (farmed in tank systems, from the U.S.)
Pacific Sardines (wild-caught)
Salmon (wild-caught, from Alaska)
Salmon, Canned (wild-caught, from Alaska)
Best Choices
The Environmental Defense Fund has also selected its best choices for fish that are eco-friendly and healthy:
U.S. and Canadian Albacore tuna
Canadian Atlantic mackerel
U.S. and Canadian Pacific sardines
Alaskan and Canadian sablefish/black cod
Canned salmon
Wild Alaskan salmon
Other Top Picks
Other seafood that appear on both Seafood Watch's list of the most sustainable fish and the NRDC's list of low-mercury fish include:
U.S. catfish
Clams
Snow, Kona, Dungeness and blue crab
U.S. farmed crayfish
Atlantic croaker, especially non-trawl
North Atlantic mackerel, wild-caught or purse seine
Striped mullet
Oysters
Perch, especially from Lake Erie or farmed in tank systems
Atlantic Pollock, especially from Norway
Salmon from Alaska, reefnet-caught salmon from Fraser River or Washington. Avoid farmed Atlantic salmon.
Pacific sardines from U.S. and Canada. U.S., Canadian or Ecuadorian tilapia
Farmed Rainbow Trout
Whitefish, trap-net or wild-caught
This article was contributed by Stephanie Choate
Related Articles & Free Subscription
6 Ways To Stay Energized During the Winter Months
Do You Need to Take a Dietary Supplement?
March is National Nutrition Month®
Free Subscription to Vermont Maturity Magazine