In these days of pandemic uncertainty, the argument for hiring a travel advisor is an easy one.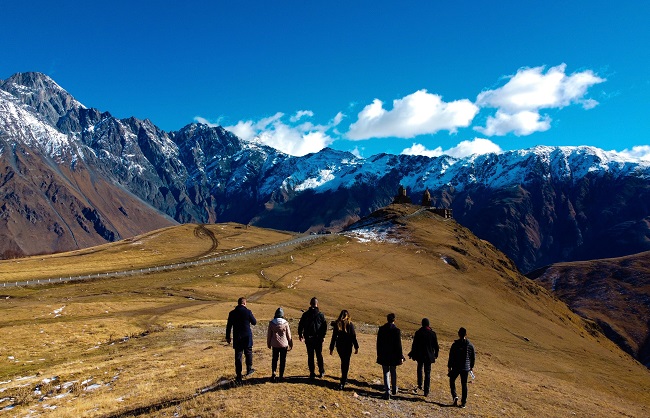 Travel advisors book hotels and plan activities, as well as serve as advocates when something goes wrong. They monitor the constantly changing travel restrictions and regulations for you. An advisor takes on the work of sifting through the countless options on the front end and deals with any headaches that come up while you're on the road.
Does your destination have a mask mandate? Will you need to show a vaccine card? Are the museum hours reduced? Does the restaurant have capacity restrictions? A travel advisor can figure all that out for you.
And the clincher? For many trips, that added value comes at no extra cost.
"I don't think people realize that travel agents don't charge a premium anymore. It's almost like, why wouldn't you use a travel agent if they're going to do all the work and charge you exactly the same price?" said Keith Neil, owner of Champlain Tours based in Burlington. "Plus, if things go awry, like a pandemic, your travel agent takes care of you. You're not the one on the phone begging a hotel in Paris to get your money back."
The CDC currently says travel is safe for vaccinated vacationers to certain locations, but travel advisories and protocols are in continual flux. On top of that, staffing shortages, canceled flights and canceled events make for a lot of moving parts to keep track of.
According to a survey from Association of Travel Advisors and Sandals Resorts, 27 percent of travelers always or often used an advisor prior to Covid, but 44 percent said they were more likely to do so following the pandemic. Of those who had used a travel advisor, 94 percent said they would continue to do so.
"Having a leader take care of the small things truly makes one's vacation completely stress-free," said Neil. After all, isn't the point of a vacation to get away from stress?
If a travel agent accompanies clients, then there would be a fee for the agent's service. On trips that an agent plans and books, the agent is paid on commission off the wholesale costs and the consumer pays the same as they would if booking themselves.
But even when the agent doesn't join you, he or she will be standing by to help solve any problems.
"A good advisor has a lot of balls in the air at once, but stays calm, cool and collected," says Scott Milne, president of Milne Travel.
Whether you want to wade slowly back into travel or jump right in, there are options for all types of travelers and budgets.
Group trips in Vermont and New England are a great way to get back on the road with low risk.
"There is a certain small-town camaraderie that occurs when traveling with your neighbor. It takes a very short time for a seasoned traveler to discover the pleasure of sitting back to watch the scenery and letting someone else deal with the logistics, traffic, et cetera," Neil says.
Champlain Tours offers several regional trips, including a Quebec City tour, a History of the Roosevelts on the Hudson River tour, a Cape Cod cruise, train trips in New England and day trips to local theaters.
"Many of our local travelers enjoy seeing a side of their own backyard that they would never have seen traveling alone," said Neil, who was leading a music tour of Branson, Missouri at the time.
At Milne Travel, which has offices in Barre and South Burlington, as well as around New England, regular Red Sox tours are a popular day trip option. Milne Travel has also offered group tours with local radio personalities and is planning a November tour to theaters in London with Vermont filmmaker Jay Craven.
Group travel is a great way to experience a place without the stress of planning and worrying about transportation. Many longer group trips build in "free time" for travelers to explore an area on their own between planned excursions.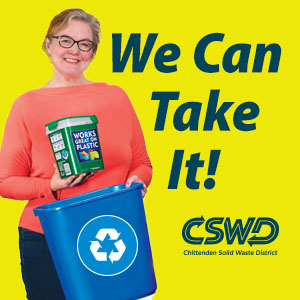 For those ready to go farther afield, early planning with an advisor will pay off, says Milne. Airlines are rewarding early buyers with more flexibility, such as waiving fees for rescheduling, Milne said.
Milne said his agency's advisors have experience booking trips of all types, from luxury vacations costing tens of thousands to budget-friendly family travel. No matter the trip, a good advisor will be available to solve problems, said Milne.
Both Milne Travel and Champlain Tours offer customized domestic and international tours built around the traveler's interests and budget. When to contact a travel agency depends on the complexity of the trip and the season, but the earlier the better, said both Milne and Neil. For group travel, for example, advisors may book hotel rooms 11 months before the trip.
Neil said the backed-up demand for travel means some cruises or destinations are already filled up for 2022.
Emily Martel, who oversees educational travel for Milne, facilitates trips for organizations such as senior centers, clubs, and schools. She suggests seeking out groups to learn about upcoming trips. A few years ago, Martel worked with the Montpelier Senior Activity Center on a trip to China, for example.
The Osher Lifelong Learning Institute (known as OLLI) at the University of Vermont also hosts group trips; past excursions include Cuba, Italy and the Iberian Peninsula. Such trips tap into the expertise of local guides who share the history and culture of a region with the group. Visits include museums, cathedrals, historical landmarks, and restaurants that specialize in local cuisine. These trips have been on hold during the pandemic but are expected to resume.
Travel itinerary ideas as well as tips and safety information can be found on the AARP website. AARP members can benefit from travel discounts.
Martel also suggests following travel agency mailing lists and social media to learn more about upcoming trips.
Learn More
Champlain Tours: ChamplainTours.com
Milne Travel: MilneTravel.com
OLLI at the University of Vermont: Learn.uvm.edu/program/osher-lifelong-learning
AARP travel resources: Aarp.org/travel
Clover Whitham has been a journalist at Vermont newspapers for more than a dozen years and is now a freelance writer and editor near Burlington.
Related Articles & Free Vermont Maturity Subscription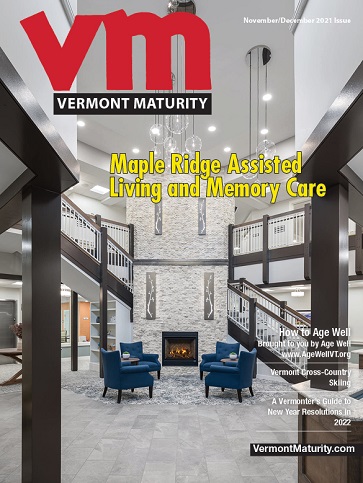 A Pre-Trip Checklist for Travel
How Traveling Can Benefit the Elderly
Medicare Coverage Options for Retirees Eager to Travel
Free Subscription to Vermont Maturity Magazine