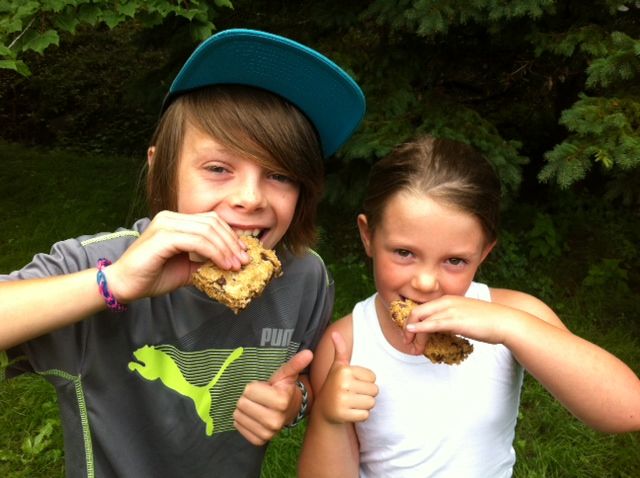 I recently decided to re-think granola bars. They sounded healthy, they pack well, and they taste pretty good. However, after reading the nutrition information on the side of the box, and the price tag, I nixed that idea. But then I got to thinking, "How hard could they be to make at home?"
Turns out they aren't hard or time-consuming at all. And the bonus is that I get to control what goes into them. I don't need all of the preservatives that the packaged variety contain. I can control the sodium. Organic ingredients are an option. They can be gluten- and dairy-free. And I can cut them into whatever size suits.
I prefer the 'squishy' version of granola bars over the hard, crumbly kind, ones that were not too sweet and didn't fall apart. Then I got out my cookbooks and searched the Web and began experimenting.
The homemade bar that I have based this recipe on is from the Smitten Kitchen.
I have made some modifications to fit my taste and nutritional preferences. I added powdered milk because I figured I could sneak some calcium in. I also added a little bit of coconut oil for flavor, but also because it seemed to help the bars adhere together better.
The fun thing about granola bars is how flexible they can be. One can add crushed up pretzels, the last handful of Rice Krispies, cinnamon chips, pumpkin seeds, dates, dried banana chips – its your choice.
Now that I've made them a few times, I can make a batch in about 35 minutes, and 20 of those are baking time.  They've been a hit at our house. I hope they make mornings at your house easier, too.
Soft Granola Bars
Ingredients
3 cups oatmeal (old fashioned or quick)
1 cup of oatmeal finely ground in blender or food processor
1 teaspoon salt
1/2 teaspoon cinnamon
2 to 3 cups of add-ins*
2/3 cup of peanut butter or other nut butter
1 teaspoon vanilla extract (or maple extract)
1/2 cup of honey or maple syrup
1/4 cup dry milk (optional)
3 Tablespoons water
1/4 cup of coconut oil
Instructions
Preheat oven to 350 degrees. Line a 9×13 inch pan with parchment paper.
Mix together the dry ingredients. Place the remaining ingredients in a microwave-friendly bowl and heat for 1 minute or until peanut butter is soft. Stir and pour over the dry ingredients. Mix until well blended. (If there is dry oatmeal still at the bottom of the bowl, add a little more honey/syrup.)
Spread everything into your prepared pan. Firmly press the mixture down and into the corners of the pan with a rolling pin or a wooden spoon. Putting a piece of plastic wrap that has been lightly sprayed with baking spray over top before packing can help if sticking is a problem.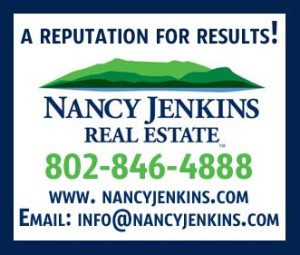 Bake the bars for 20-25 minutes, until they are starting to brown around the edges. They can bake for another 10 minutes if you like them crisper. Let cool to lukewarm. Cut into bars or squares. Let them cool completely, then wrap individually or store in airtight container.
*Suggestions: dried cranberries, dates, apricots, coconut, crushed pretzels, Rice Krispies, walnuts, sunflower seeds, pecans, dried apples, chocolate chips, dried pineapple, Bran Buds, flax, sesame seeds, raisins, wheat germ.
Jan Kennedy contributed this article.
Related Articles & Free Subscription
Grow an Indoor Vegetable Garden
Growing Blueberries in Containers and the Garden
Free Subscription to Vermont Maturity Magazine