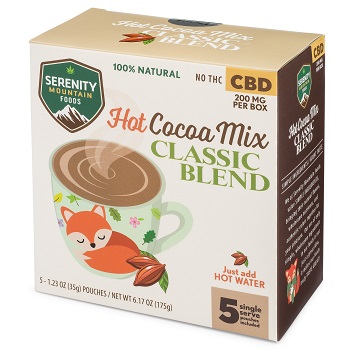 CBD isolate is a way to enjoy the benefits of CBD without the side effects of psychotropics such as THC. That last bit—the part that reads "without THC"—is important to note. The recreational use of significant amounts of THC (over 0.3%), while becoming legalized in an increasing number of US states, is still federally illegal. CBD, scientifically known as cannabidiol, is an active ingredient in marijuana; however, it does not produce a natural high.
The use of CBD isolate was legalized in the United States in 2018 as part of the Farm Bill, which removed hemp and hemp-based products from the Controlled Substances Act. As a byproduct of hemp, CBD was included in this bill. Ever since CBD's legalization of 2018, it has steadily increased in use, with countless individuals praising its various benefits. Common uses for CBD include its ability to promote restful sleep, relaxation, and inflammation reduction. Today, CBD comes in a wide variety of forms. In the online store at our sister company My Garden & Greenhouse, we offer CBD isolate in, hot cocoa, creams, and almond butter. A broad spectrum CBD is used in our CBD gummies, but just like the other products, our gummies contain no THC.
We've partnered with Serenity Mountain Foods because of their commitment to wellness and natural products. Serenity Mountain CBD is natural, simple to understand, and free of multi-syllable additives—it's isolated CBD for those who want to enjoy the benefits of CBD without worrying about what else they're putting into their body.
What to know about CBD
New to the CBD scene? Here's what CBD can do for you, what CBD cannot do for you, and some other helpful knowledge.
CBD can help manage anxiety, insomnia, and chronic pain (especially joint inflammation).
CBD is a non-addictive substance. The WHO (World Health Organization) has stated, "In humans, CBD exhibits no effects indicative of any abuse or dependence potential."
CBD has been effective in combating epileptic seizures, and the FDA approved Epidiolex, a CBD-based prescription oil, in 2018. It is currently used to treat some forms of epilepsy. Trials and research are continuing in hopes of using CBD to combat or minimize other diseases, such as Parkinson's and multiple sclerosis.

We aren't doctors here at Vermont Maturity or our sister company, My Garden & Greenhouse. We're happy to tell you how to protect your plants from pests and why microgreens are great to grow, but we aren't here to give out medical advice. Please talk to your care provider if you experience seizures and want to explore CBD as treatment.

CBD is not a panacea or miracle cure. If someone is advertising that their CBD products are capable of curing cancer, COVID-19, or any other kind of disease, don't buy it. If a company makes these false claims, they're most likely also misleading you about what they've put into their CBD product.

Serenity Mountain CBD exclusively uses USA-grown, lab-certified hemp. Their CBD products are genuine and free from sketchy compounds and additives.

CBD is most effective when used in conjunction with healthy living practices, such as regular exercise and healthy eating, though its benefits have been observed in individuals of varying lifestyles.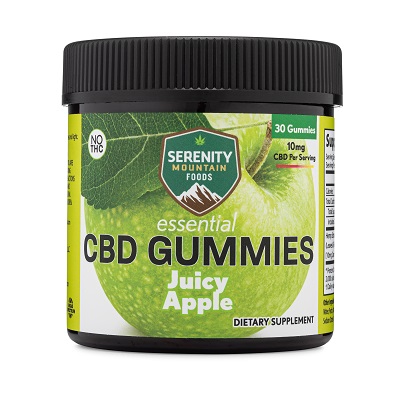 If you're at all curious about what CBD can do for you, we'd recommend starting with a 30 pack of CBD gummies. Taking one gummy per day when you get home from work helps with relaxation and prepares your body for a restful night of sleep. A Gallup Poll taken in 2019, found that 14% (1 in 7) Americans use CBD products, and this number has continued to grow. If you're looking for a way to manage your sleep, stress, or nagging pains, CBD isolate may be the solution for you.
Joshua Nichols is the associate editor for Vermont Maturity magazine and MyGardenAndGreenhouse.com.
Related Articles & Free Vermont Maturity Subscription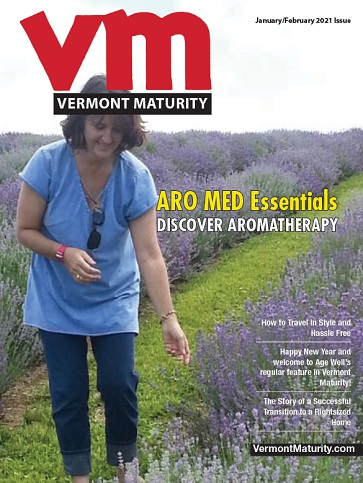 Making the Most of Your Next Doctor's Visit
Straight Facts About Omega-3s and Heart Health
The Self-Fulfilling Prophecy Remains Alive and Well in Older Adults