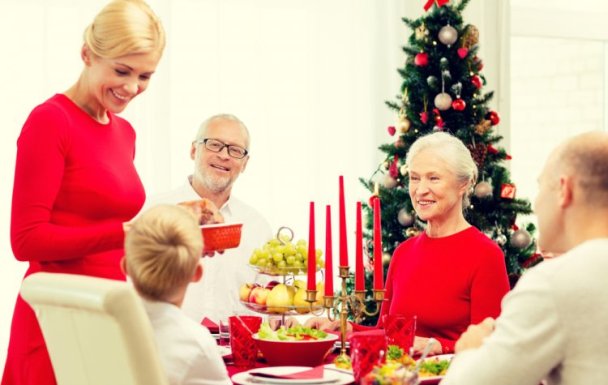 The holiday season, though rightly championed for its bringing together of loved ones and its focus on goodwill, can be a logistical and health nightmare. An influx of children and grandchildren, and long hours spent over the stove and cleaning the home, can equal stress and low physical stamina. Staying sane, healthy and happy during the holidays is a necessary goal. Here's what it takes to be a holiday powerhouse.
Physical Health
Keeping Energy Up: "Maintaining a workout schedule is even more important this time of year because most of us tend to eat more than usual," said Michael Thurmond, author of the "6 Week Body Makeover" and resident fitness guru on ABC's "Extreme Makeover."
To stave off lethargy from the occasional batch of Christmas cookies or tin of chocolates, health experts such as Thurmond recommend mixing exercise with family time. Activities such as winter walks with grandchildren, sledding or snowshoeing allow your body to stay fit and energetic while affording quality time with loved ones and keeping your mind off of chores at home.
Eating and Preparing the Right Foods: Many traditional drinks are packed with fat, calories and sugar that can wreak havoc on the body. They can also have detrimental or disruptive effects on certain medicines.
Eggnog, pumpkin spice lattes or frappuccinos, hot buttered rum and peppermint mochas are holiday favorites that you may want to stay away from, or at least enjoy in moderation.
Rich foods are something else to keep a conservative eye on. Warren Huberman, PhD, a clinical psychologist specializing in weight control at New York University Medical Center, says, "You've got the stress of the holidays, along with a lack of sleep, and for many, a cauldron of bubbling emotions coming to the surface — then you've got all this food beckoning you at every turn. It can be a dangerous combination." The focus on eating healthy extends beyond yourself and toward what you prepare for your family when they come to visit, as well.
Recipes for healthy, alternative versions of holiday meals are widely available. There are heart-healthy holiday cookbooks and thousands of ideas online. Also, asking friends for ideas and getting together to experiment before the holidays arrive can be a very fun time!
Mental Stress
The Centers for Disease Control and Prevention (CDC), based in Atlanta, is the foremost national agency on health monitoring. It cites the holidays as one of the most potentially damaging times of the year, not just physically (due to food and germ spreading) but also because of the stress that's so typical. Stress can certainly manifest physically, so it's wise to look out for your mental state just as much as your physical one.
The CDC website advises, "Manage stress. Don't over-commit yourself and keep holiday spending in check." It also points to stress over loved ones' well-being: "Monitor the children. Keep potentially dangerous toys, food, drinks, household items, and other objects out of kids' reach. Make sure toys are used properly." During the holiday season, when toys with tiny, whizzing gears and cranking levers run amuck, this is sound advice. There are few things more stressful than a holiday hospital visit due to a little person with an injury.
Family relations and gatherings of people who may not have seen each other in a long time or have unresolved issues can be another factor contributing to stress. In an article by journalist Colette Bouchez on WebMD.com, it states, "Whether it's longing for the memories of holidays past, having to face the lifelong struggles that come to the forefront at family functions, or just being alone this time of year, for many, this can also be a season of sadness." It can be especially troubling for those who have recently lost a spouse, a sibling or other dear ones.
Medical News Today urges people to be realistic and not have expectations. In a December 2006 article, the magazine states, "People should realize that relationships will not change just because it is the holidays. Expectations that family, friends or loved ones will act differently often result in disappointment or unnecessarily strain a relationship. Look for the good and focus on enjoying that."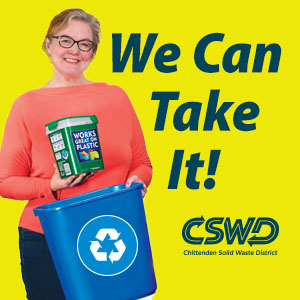 The holidays will run smoothly for your mind and body if you follow these stress-buster tips:
• Take time out for yourself
• Don't over-schedule activities
• Give yourself extra time to complete tasks
• If traveling, make sure all logistics are in order before leaving and all important documents are packed
• Cook as much food as possible in advance of your family's arrival, and store it in microwave- or oven-safe containers for quick reheating
• Make a list of ways to cut costs and save money on presents, cards and travel
• Listen to your gut and "don't sweat the small stuff"
Preparing Your Home
The holidays often mean a barrage of visiting family and friends, from Thanksgiving to New Year's Eve. It can be a solid month and a half of opening your home to others.
This means cleaning, reorganizing various areas and preparing guest rooms. To maximize efficiency and minimize negative effects, try a Buddhist approach to your tasks: "No thought, no reflection, no analysis, no cultivation, no intention; let it settle itself." Tilopa (988 – 1069), a Bengalese Buddhist master, said this. Though he was referencing the whole of life, he could have been speaking about dust bunnies and it would still make perfect sense. If you approach holiday domestic duties with a calm, measured mind and a willingness to let things happen as they may, it will be less likely that snowballing will occur, or that you'll feel pressured or out of control.
Be sure to have games and interesting coffee table books around the house so that you don't feel you must constantly entertain. Don't insist that every speck of dust be eradicated. Don't be down on yourself if you didn't have a chance to get those new drapes that will impress an in-law or childhood friend. Keep light snacks in the fridge that don't require cooking. And most of all, enjoy yourself, knowing that your home will soon be filled with love.
This article was contributed by Clara Rose Thornton.
Related Articles & Free Subscription
Create a Festive Centerpiece from Your Indoor and Outdoor Garden
Keep Holiday Plants Looking Their Best
Free Subscription to Vermont Maturity Magazine