Retail prices for 460 prescription drugs are increasing by an average of 5.2 percent in 2020 — more than double the projected rate of inflation for this year, according to data analyzed by 3 Axis Advisors, a health care research firm.
The increases disclosed by 114 companies, as of Jan. 6, come as federal and state lawmakers, and the president, say they are determined to find ways to lower the cost of medications that millions of Americans rely on each day. The 3 Axis analysis also tracks with Price Watch reports AARP has produced as part of its Stop Rx Greed campaign to call on elected officials to take action on runaway drug prices.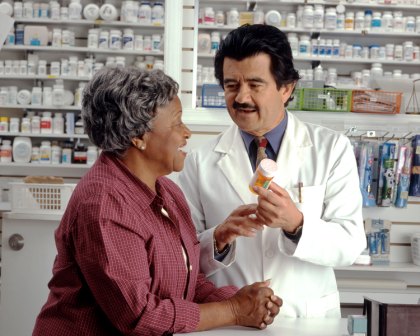 Antonio Ciaccia, a founder of 3 Axis, says despite the pressure on drugmakers, "the increases continue regardless, and we still have a problem with many individuals who cannot afford their treatments" and insurance companies not willing to pay for some medications.
Though most Vermonters rarely pay the list price of a medication because they have insurance — through either a job or a government program, such as Medicare or Medicaid — higher prescription drug prices can ultimately affect all consumers. Even for people who have prescription drug plans, such as Medicare Part D, higher list prices inevitably lead to higher premiums and deductibles, according to AARP research.
"Typically, it's the patients who are underinsured or uninsured who end up carrying the most weight of this system," Ciaccia said. "They end up paying the sticker prices, and those are the ones who are harmed the most." In addition, smaller companies that do not have the clout to negotiate drug price discounts and employees with high-deductible health plans are affected.
Here's a look at some prescription medications that many older Americans commonly use and that are increasing in price in 2020, according to 3 Axis:

Humira, used to treat rheumatoid arthritis, up 7.4 percent
Revlimid, used to treat cancer, up 6 percent
Benicar, used to treat high blood pressure, up 5 percent
Januvia, used to help control Type 2 diabetes, up 4.9 percent
Lyrica, used to treat nerve and muscle pain, up 4.9 percent
Keytruda, used to treat cancer, up 1.5 percent
Dave Reville is the Associate State Director for AARP Vermont.
Related Articles & Free Subscription
Do You Need to Take a Dietary Supplement?
How to Choose and Use a Home Blood Pressure Monitor
Watch Out For Medicare-Related Scams
Free Subscription to Vermont Maturity Magazine