Dr. Nir Barzilai, M.D., arrived in D.C. recently for private briefings with key Congressmen on the potential of the Metformin study to offset Medicare spending deficits and create new markets for the preventive treatment of aging-related diseases.
Dr. Barzilai is a Fellow in GHPI, a new public policy think tank that supports the research and development of innovative treatments for the underlying causes of disease that, given time, lead to cancers, heart disease, Alzheimer's and other aging-related disease. His work with the TAME/Metformin study was named one of the seven top innovations of 2015 by the Washington Post.
TAME (Taming Aging for Metformin) will test the use of a drug, Metformin, that's been long-approved by the FDA to treat diabetes to treat underlying factors that lead to cancer, Alzheimer's and other aging-related diseases. If successful, TAME has the potential to open the door to a new class of medications that protect and restore healthy function and productivity throughout the human health span. The TAME team is supported by the American Federation for Aging Research.
In a recent U.K. study of 78,000 people age 60+, unhealthy, obese people with diabetes who used Metformin had significantly less mortality than healthy persons who did not have diabetes.
"Metformin is a generic drug; it costs pennies to produce and sell. If our research is correct, the direct benefit will be increased public health, more years of productivity for Americans and a reduction in federal Medicare and healthcare spending. We are excited at its potential, and we now know that Congress sees the value," Dr. Nir Barzilai said.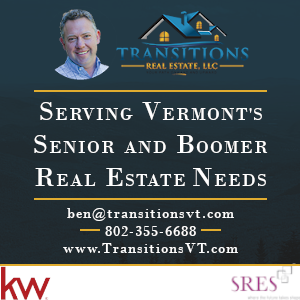 Dr. Barzilai is Director of the Institute for Aging Research at the Albert Einstein College of Medicine, the Director of the Paul F. Glenn Center for the Biology of Human Aging Research, and Director of the National Institutes of Health's Nathan Shock Centers of Excellence in the Basic Biology of Aging.
Related Articles & Free Subscription
Aging in Place Through Universal Design
How to Slow Down Cognitive Aging
Free Subscription to Vermont Maturity Magazine