Ahead of National Pet Day on April 11, which was founded to celebrate the joy pets bring to human's lives and create public awareness about animals awaiting a forever home in shelters and rescues, Furbo Dog Camera has set out to educate the public about the best breeds for every lifestyle to encourage harmonious relationships between dogs and their owners to keep more dogs out of shelters.
Everyone should have the opportunity to share their life with a dog. They are faithful companions who fill our days with joy and offer unquestioning love. If you're getting older, this may be the perfect time to have a dog by your side.
First and foremost, you'll want a dog who fits your lifestyle.
Below Furbo's picks for the best dog breeds for seniors.
Bichon Frise
These white balls of fur are the ideal companion for those who love joyful and affectionate dogs. Not only are they relatively simple to train, but they also are extremely friendly. This dog usually reaches no more than 12 pounds, making them the perfect lap pet. They only require moderate exercise, so a quick walk around the neighborhood should keep them happy and healthy. Their fluffy mass of hair does require some maintenance, but it's nothing an occasional trip to the dog groomers can't fix.
Cavalier King Charles Spaniel
If you're looking for a little snuggle buddy, there's no breed quite like this one. This quintessential lap dog is happy just to sit with you as you watch TV or read. They remain quite small, usually no more than 18 pounds, and have very few grooming needs. A good brush and an occasional ear cleaning will do the trick.
French Bulldog
There's a reason why this breed is a favorite among celebrities. It's considered the pluckiest and most cheerful of dogs. When they're young, their compact, muscular frame will require some activity, so this breed may be a better match for active seniors who enjoy getting out. They need very little grooming. However, if you're planning to share a bed with this little guy, you may want to buy some earplugs — they snore.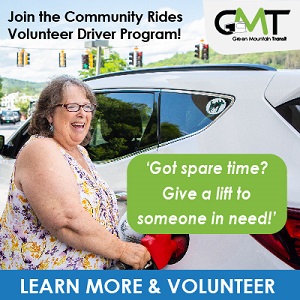 Maltese
The portable and fragile Maltese is one of the smallest dog breeds. Although they may seem timid, they are especially attuned to the feelings of their pawrent. Though they love short, easy walks, they're just as content to lay on your lap and take a snooze. They don't really shed, but their hair can get quite long. So, be sure to make frequent trips to the groomers to keep them clipped short.
Adopt a Mutt
Although it's unlikely you'll find a purebred at your local dog shelter, you will definitely find a pup with a heart of gold. These often overlooked dogs come in all shapes and sizes. You can speak to a shelter worker to determine the right fit for you, such as the dog's energy levels and any health needs. Chances are you will find a companion who appreciates your love all the more.
Related Articles & Free Subscription
How to Cut the Cost of Owning a Pet
Senior Adults See Health Benefits from Dog Ownership
Want To Make Your Parents Healthier? Get Them a Pet!
Free Subscription to Vermont Maturity Magazine