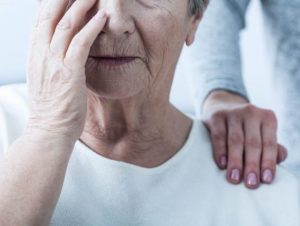 Some of the early writings on the subject of Alzheimer's Disease can be traced back as far as the late 1960s, when a then youthful and engaged baby-boomer generation began to take stock of the country's political and social direction, ultimately shaping and influencing public policy on both fronts. Though small in number at the time, the authors, primarily University and college professors—those who recognized the historic significance of this cohort and its eventual economic imprint on our society—hypothesized about the potentially acute challenges that the U.S., and the rest of the industrialized world, would be facing at the turn of the century when this huge demographic would begin retiring. Their initial predictions?: The long-term adequacy of private and public sector pension plans, federal entitlement programs, labor pools, investment returns, tax revenues, social services, and health care needs, would be severely tested. No aspect of American life would go unchanged.
Fifty years ago, however, few, if any, paid much attention to the prognostications. The general populace wasn't interested in futuristic forecasts, since, well, "there was plenty of time"—several decades in fact—to decide what policy, social and fiscal actions warranted attention in regard to the "boomer issue." Besides, there were other valid public policy distractions taking precedence in the '60s and '70s—a "far away" (Viet Nam) war; the economy; the environment. Even baby boomers themselves were not worried (let alone thinking) about "getting old" and the fiscal repercussions that would eventually follow. Nor was there the slightest concern or talk about an even more ominous crisis to unfold on the demographic horizon—nothing said about a debilitating disease that might strike millions among them, slowly robbing them of their minds and eventually proving fatal.
The word Alzheimer's rarely—if at all—was part of anyone's vocabulary. Again, the future seemed light years away, so there was no need to fret about such things. Right? After all, only "old folks" had memory problems, and it was because they were "old" that these "senior moments" occurred, so why worry. Back then, preoccupying boomers' lives were more important matters: establishing careers, raising children and building an economy. Policymakers, too, were focused elsewhere.
Fast forward to the 21st century and 2009: We've all heard the number—78 million baby-boomers, nearly 190,000 of whom reside here in Vermont, are now older—much older.
There are whole groups of researchers scattered across the country, focusing on the economic and social implications of a rapidly aging population, trying their best to apply the tools of analysis to pry valid findings –  that can be replicated – from a shifting mass of data, warning with more urgency now of the impending demographic storm and resulting economic tsunami, hoping to encourage policy makers to finally take serious notice, and accordingly, take corrective measures.
With projections that millions of baby-boomers will swell the ranks of millions of people who are already afflicted with Alzheimer's disease, this looming crisis should be on everyone's radar screens, especially those whose charge it is to formulate public policy and direct priorities on legislative and funding agendas.
Presently, there are nearly 45,000 Vermonters directly affected by this terrible disease. By mid-century, without a cure, that number could increase three-fold to well over 110,000. And, while today there are other valid public policy distractions—the economy; jobs; the environment—the emotional and financial toll that Alzheimer's disease is having on family members, co-workers and our neighbors throughout the state should have everyone's attention.  Alzheimer's is Vermont's (and America's) "Quiet Big Bang."

The Department of Disabilities, Aging and Independent Living this year released its State Plan on Dementia and a critical finding of this report is that Vermont is ill-prepared to manage the growing prevalence of dementia (Alzheimer's) and lacks the infrastructure necessary to continue to support a rapidly aging population. November was National Alzheimer's Awareness Month, but focus on helping the growing number of local residents living with this debilitating disease must be done year-round.
2010 is an important statewide election year in Vermont, and I would urge all those seeking public office to not let Alzheimer's be a passing thought and, when elected, apply—at the very least—the same importance and meaningful actions to Alzheimer's as they would toward fixing our roads and bridges; creating jobs and protecting our environment. Vermont's Quiet Big Bang should resonate in every town hall, and more importantly, in Montpelier.
Jeff Maker, Sr. is the Executive Director, VT Alzheimer's Association and Member of the Governor's Commission on Alzheimer's.
Related Articles & Free Subscription
Five Dietary Tips to Help Your Memory
Learning the Language of Dementia
Monitoring Solutions for Loved Ones with Dementia
Free Subscription to Vermont Maturity Magazine