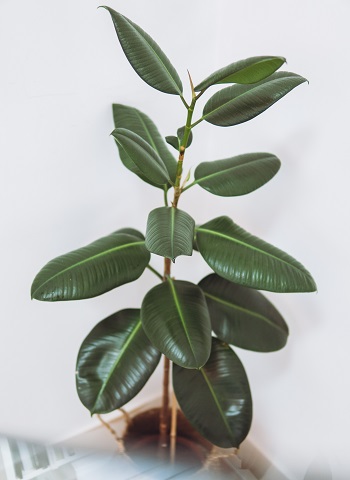 Whether you want to create a tropical oasis indoors or dress up your décor, plants are the answer. A few plants set on the floor, hanging from the ceiling, or displayed on a table can beautify any room, boost your mood, and reduce stress.
Select plants suited to the growing conditions and your gardening style. This reduces ongoing maintenance and increases your growing success. If you tend to overwater, look for plants that thrive in moist soil conditions. Grow more drought-tolerant plants if you are a gardener that tends to underwater. Check plant tags for tips on light and water needs.
Use large floor plants to create a focal point, provide height and balance in the room and brighten bare walls. Fiddle leaf and weeping figs, rubber plants, dragon trees (Dracaena marginata), and palms are a few popular plants available as indoor trees. Set them on a plant caddy to protect your floors. This also makes it easier to move them for cleaning and maintenance. This article tells you how to care for a rubber tree.
Large plants and indoor trees are often pictured far from a window or placed in a dark corner of the room. Make sure the plants receive sufficient light or supplement natural light with attractive energy-efficient plant lights like to help keep them healthy and looking their best.
Hang trailing plants like pothos, philodendrons, ivy, and others from the ceiling, in front of windows, or set them on shelves. The cascading foliage provides a bit of screening and softens hard surfaces for a cozier look and feel. Elevating plants also helps keep them away from curious pets and children. This article lists the best houseplants that are safe for cats and dogs.
Dress up any room, small or large, with wall-mounted planters. Plant-filled wall planters serve as living art, providing added color, texture, and form to any blank space. Use plant stands to expand your indoor garden to various levels throughout the house. Furniture grade and multifunctional stands allow you to maximize the function and growing space in your home.
Brighten any room with colorful and flowering plants. Crotons, prayer plants, dracaenas, and philodendrons are just a few indoor plants with colorful leaves. Grow peace lilies, anthuriums, bromeliads, and moth orchids for a bit of floral beauty. This article explains how to care for the phalaenopsis, which is also called the moth orchid.
Boost the renewal powers of a good night's sleep by including a few plants in your bedroom. The added greenery can create a sense of calm. The oxygen and boost in humidity the plants provide are also beneficial. This article lists five houseplants that promote better sleep.
Elevate your bathroom to spa level with some greenery. The humidity in the bathroom is great for ferns, air plants, prayer plants, and a variety of other tropical plants. You'll enjoy this splash of greenery when stepping out of the shower or tub.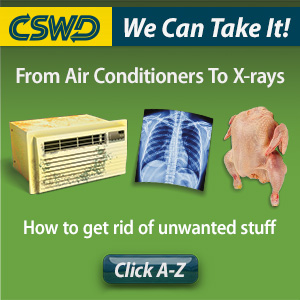 Add a few plants to your home office. Looking at and tending plants can help increase focus and creativity.
Containers are an important part of your indoor garden. They should contain drainage holes to reduce the risk of soggy soil and root rot. Self-watering pots help take the guesswork out of watering, reduce maintenance, and for many will increase gardening success. No need to have matching pots but consider using those made from similar materials and design elements. This helps provide unity throughout your indoor garden and home's décor.
Start your plant makeovers one room at a time. Just like any home decorating project, dividing it into smaller tasks is easier on the budget and makes the process less overwhelming.
Melinda Myers has written more than 20 gardening books, including Small Space Gardening. She hosts the "How to Grow Anything" DVD series and the Melinda's Garden Moment TV & radio segments. Her website is MelindaMyers.com.
Related Articles & Free Vermont Maturity Magazine Subscription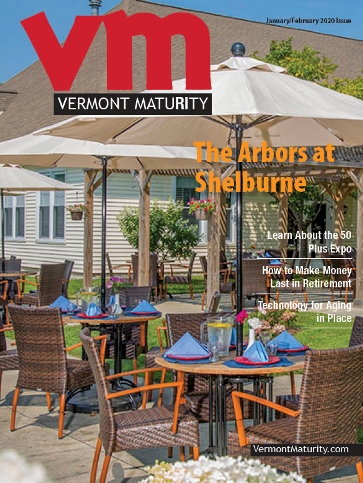 How to Boost Your Indoor Garden's Beauty
How to Grow a Beautiful Indoor Succulent Garden
How to Identify and Eliminate Fungus Gnats on Houseplants
Free Subscription to Vermont Maturity Magazine