The garden season is filled with flowers and fragrances and many that generate fond memories of our past. Be sure to add some delightful fragrance to your gardens and create new memories by growing hardy lilies.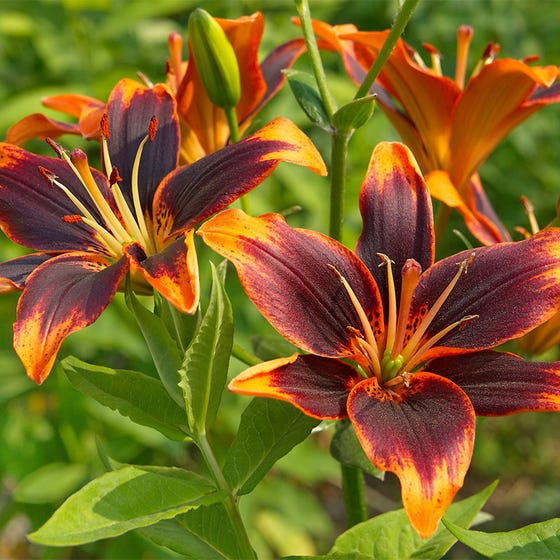 Most people have heard of and perhaps even grown the world's most popular lily, Stargazer. This Oriental lily is reliable, compact and early blooming. It will give you lots of big, colorful and sweetly fragrant flowers.
Stargazer deserves a spot in any garden but there are many other lilies to consider as well. Including several different types of lilies in your garden can extend the beauty and fragrance for months.
Start the lily season with a blast of color from Asiatic lilies. The variety of colors will brighten any garden bed and their lack of fragrance is a plus for those who are sensitive to strong scents. Complement these warm hues with the deep maroon flowers of Mapira. Or mix things up with another collection of Asiatic lilies such as Summer Wine Mix, with white, blush pink and burgundy blooms. Asiatics grow well in containers, too.
Add some light fragrance and color to the midsummer garden with Longiflorum-Asiatic (LA) lilies. These hybrids combine the best of both parents. You'll enjoy the upward facing flowers of the Asiatic and the larger flowers and sweet fragrance of Longiflorum lilies. LA lilies come in many lovely colors and those like Yellow Diamond with its sunny yellow blooms are sure to light up any spot in the garden.
Boost the midsummer lily display by including Oriental Asiatic (OA) lilies. These hybrids combine the Asiatic lily's compact height and upward facing flowers with the large, sweetly fragrant Oriental lily blooms.
Keep the color and fragrance alive in your garden, in containers and in bouquets with the late summer flowering Oriental lilies. You'll have lots of colors and heights to choose from, including Dizzy with its crimson striped-white flowers. Casablanca blooms slightly later and its snow-white flowers measure ten inches across, perfuming the whole garden. Or add some distinctive color with the flowers of Salmon Star, which feature yellow stripes and bright orange freckles.
Boost the end of the season display by planting some double Oriental lilies. Each of these flowers has a dozen or more extra petals which gives them a unique look that's sure to command a second glance. The new Roselily series of double Orientals are outstanding cut flowers. Look for varieties such as pure white Aisha and hot pink Tatsjana.

Plant lily bulbs in spring or fall; either way, you'll enjoy their color throughout the summer. Ensure success by planting them in full sun and well-drained soil and protecting them from rabbits and deer. They are winter hardy in zones 4 to 9 and can be grown as annuals in zones 3 as well as in 10 and 11.

Whether you are growing lilies for cutting, summer color or to perfume the garden, you'll want to find room for as many lilies as possible. These impressive, florist-quality flowers make a big impact in any size garden.
Melinda Myers has written more than 20 gardening books, including Small Space Gardening. She hosts the "How to Grow Anything" DVD series and the Melinda's Garden Moment TV & radio segments. Her website is MelindaMyers.com.
Related Articles & Free Vermont Maturity Subscription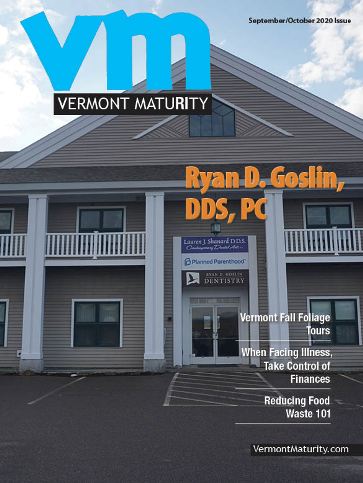 Grow Bold and Unique Amaryllis This Winter
Selecting the Right Tool Makes Pruning Easier
Six Things to Help Evergreens Through Winter
Free Subscription to Vermont Maturity Magazine