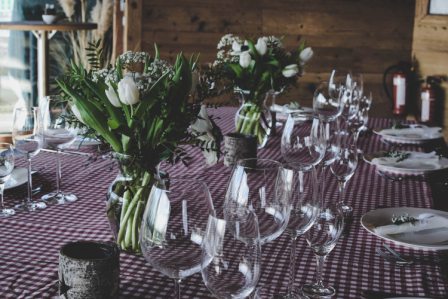 Setting a proper table takes a lot of skill and thought. The decor of the home can set the tone, the kind of food, the type of occasion and number of guests can affect the overall design and setting of a table. Protocol and etiquette rules play a role in the arrangement of tables as well, but sometimes rules are meant to be broken, especially if in search of a good time.
The most memorable evenings are those in which everyone around the table is engaged in conversation with their neighbors and laughter the sure tell sign of your guests having a good time. Great hosts are known for mixing their guests to create interaction with those you may not know. A strange fact is that at a dinner party, one will enjoy the conversation of a stranger more than that of their habitual partner, therefore it is more than ok to split couples in a seating arrangement. The same holds true for dishes and how we adorn the tops of our tables.
A good foundation is important. A great table setting starts with a beautiful tablecloth or individual place mats. Atop that usually a charger, which creates a frame for your dishes. Chargers can be made of almost any material: sterling silver, mother of pearl, colored glass — even wood.
Old school rules advise to use a fine set of china for setting your table, but why not mix it up a bit? It is fine to mix and match your dishes, provided they are made from the same material. Mixing patterns can provide endless fun and creativity. Combining contrasting colors and patterns can give your table great interest. The combination of subtler colors and details can make for a chic and elegant presentation. You may also mix the color and patterns of your tablecloth and napkins as long as they complement each other.
Your selection of stemware and glasses are another opportunity for design. The alignment of glasses and goblets will be determined by the type of glassware and number of beverages served. Because glasses are vertical in proportion, they will stand out and give the table setting dimensionality.
Great table settings are never complete without a good dosage of floral arrangements, vases and even some objects d'art just for visual entertainment.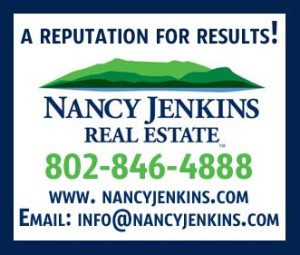 Make sure your dinner table or banquet is creative, fun, and even a bit offbeat. As Auntie Mame would say: Live! Life's a banquet and most poor suckers are starving to death.
Related Articles & Free Subscription
Brighten Your Home with Houseplants that Bloom
Get the Most Out of Foyer Decor
Plants for Every Room of Your Home
Free Subscription to Vermont Maturity Magazine