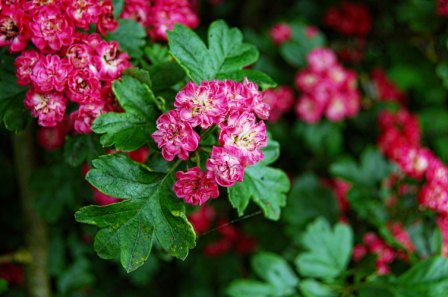 Employing some smart gardening tips will have you enjoying your landscape more while spending less time and effort.
"The quality of plant material available and the way the green industry is responding to what gardeners want mean that we can have beautiful gardens that are environmentally responsible and demand less time and energy, less water and fertilizer, are pollinator-friendly and offer incredible color from foliage and flowers," said garden designer Kerry Ann Mendez, author of "The Right-Size Flower Garden" and "The Budget-Wise Gardener."
The key is to have the "right-sized garden," Mendez said.
"Most of us are busy. We like the idea of a beautiful garden, but we want to put time back in our pockets," she said.
The two largest age groups, millennials and baby boomers, gravitate toward gardens on a smaller scale, Mendez said. Millennials are more likely to live in urban settings, while boomers are downsizing because many don't want to spend so much time maintaining a large landscape.
Picking Plants
In order for your gardening endeavors to be enjoyable, "pick the right plant for the right place," Mendez said. That means a plant's sunlight and soil needs should be a good match for the garden where it's being placed.
"It should be a good marriage," Mendez said.
Smart Sizing
Sometimes your garden just gets out of hand, or maybe you've moved and inherited a big garden that requires too much effort. Mendez's mantra is, "Plants are not your children or pets. You can ditch those that are too much trouble or never performed well in the garden."
Plant subtraction is difficult, but a smart choice for people who want to enjoy their garden more. The garden should be a place of escape from the business of life, a place for family time, Mendez said.
"Get rid of what doesn't work. Replace or remove. Take off your rosy glasses and stop feeling guilty," said Mendez, who downsized her own garden to add an outside patio.
Two-fers
"Pick plants that are two-fers," Mendez said, meaning perennials or shrubs should have long bloom times or feature blooms plus interesting foliage. "You've got to give me more than just flowers," she said.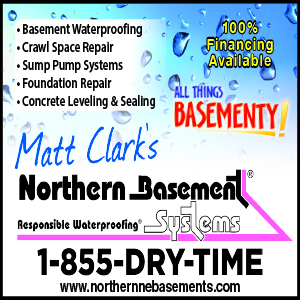 For example, the perennial foamy bells (heucherella) can thrive in sun or shade depending where you live.
"Gorgeous and easy to grow, foamy bells has dazzling, eye-catching clumps of foliage and tiny yet incredible flowers. Pollinators love it, and it requires low water. It's a real workhorse plant," Mendez said.
For a comparable shrub, consider the oakleaf hydrangea, which is one of the few hydrangeas native to the United States. Stunning flowers bloom in early spring/summer, and if not cut they dry on the plant and last into fall when foliage turns a stunning shade of burgundy, Mendez said.
"Over winter, its bark exfoliates, or peels back, to reveal a rich underlayer. It's a four-season plant," Mendez said.
Get Contained
A "huge revolution" is taking place in container gardening, Mendez said. The industry is responding to what people want and offering lightweight, self-watering containers pretty enough to be used indoors and out. They're practical, efficient and great for people with poor soil or limited space. For example, Crescent Garden's True Drop planters can go without watering for up to six weeks, Mendez said.
Mendez hosts free monthly online webinars on the art of high-impact, low maintenance, sustainable flower gardening and landscaping. 
Related Articles & Free Subscription
Flower Bed Maintenance Keeps Gardens Looking Their Best All Summer Long
Growing Blueberries in Containers and the Garden
Winning Tomatoes Add Vibrant Color and Flavor to Gardens and Meals
Free Subscription to Vermont Maturity Magazine