Better Living Audiology is reopening full-time at both of their locations and will be returning to their normal business hours on Monday, May 18th. Their South Burlington office will be open Monday through Friday from 8 a.m. to 4 p.m. and their Middlebury office will be open Monday through Thursday from 8 a.m. to 4 p.m.
To ensure the safety and well-being of the staff and patients the following procedures and protocols have been implemented:
Staggered Appointment Times – The amount of time between patient appointments has been increased to reduce contact and keep traffic to a minimum.
Screening – Patients entering the will be screened for a fever and potential symptoms. If a patient has a temperature above 99.6 F their appointment will be rescheduled.
Sanitization – Additional sanitization procedures will be performed following each patient visit and patients will be asked to use the provided hand sanitizer upon entrance and exit of our office.
Wear a Mask – The staff will be wearing masks and all patients entering the office will be required to wear one too.
No Patient Companions – Unless a caregiver or interpreter is needed only the patient be allowed in the appointment.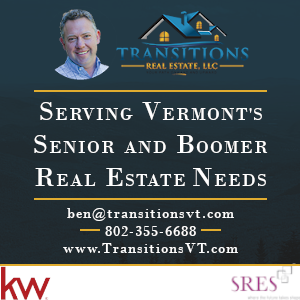 No Contact Pick Up and Drop Off – Better Living Audiology is still offering curbside pickup and drop off. When patients arrive in the parking lot, they just need to call the office and an employee will come outside to assist them.
If a patient is feeling ill or has been exposed to anyone with COVID-19 or suspected COVID-19 within the last 30 days, we ask that you please reschedule your appointment.
For more information call the South Burlington office at 802-651-9374 and the Middlebury office at 802-989-7210. Visit their website at BetterLivingAudiology.com.
Related Articles & Free Subscription Offer
Is Hearing Loss a Sign of Dementia?
Is High Blood Pressure Linked to Hearing Loss?
Free Subscription to Vermont Maturity Magazine