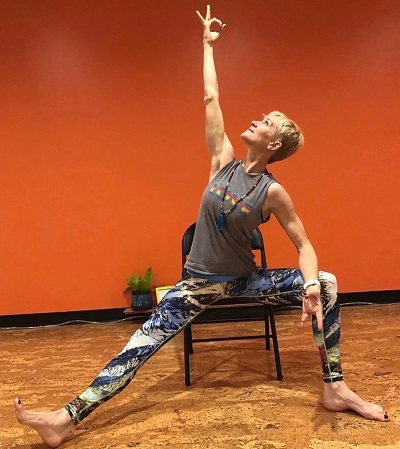 The 26th annual Vermont 50-Plus & Baby Boomers EXPO will be held Saturday, May 7 at the University Mall, 155 Dorset St. in South Burlington from 10 a.m.– 3 p.m. Admission is free.
While the event is designed for those age 50 and older, all ages are invited to enjoy a day of fun and learning that will include a wide array of exhibit booths. Attendees can also enjoy interactive seminars with free coffee. The seminars feature topics including Chair Yoga, Retirement Planning and River Cruises.
Live entertainment includes Vermont's own Smuggs Trio in concert, performing acoustic rock from the 60s and 70s. And back by popular demand, the EXPO dance party with DJ Charlie Rice. As always, there will be lots of great giveaways and much more. The event is handicap accessible and parking is free.
Scheduled Seminars
11am Retirement Planning Amidst the New Normal
Recent developments domestically and abroad have made planning for tomorrow increasingly challenging. The ongoing impact of COVID 19, inflation not seen in decades, and international tensions are all contributing to increased market volatility. The speed of this unprecedented change has led to increased anxiety and uncertainty for many American pre-retirees and retirees. Join us to learn how you can better account for these issues and best plan for the retirement you aspire to experience. Door prize: $100 Windjammer gift card. Presented by Brad Martin, Baystate Financial.
12pm Uplifting Chair Yoga for Every Body
This chair yoga class is designed to be a joyful and fun experience for everybody. No yoga experience required, and complete beginners are welcome! We will move our bodies and stretch in ways that are safe, feel good and lift the spirits. Participants will also receive complimentary resistance bands. Chairs will be provided. Chair yoga can be practiced in "street clothes," no yoga clothing required. Presented by Catherine Hamilton, Ph.D. for Vermont Blue Advantage. Hamilton has been practicing yoga for 40 years. She teaches at Sangha Studio in Burlington, and volunteers at community-based yoga sessions across the state of Vermont. Outside of the yoga studio, she is a senior leader at Blue Cross and Blue Shield of Vermont, where she is an advocate for a better consumer experience in health care.
1pm Discover River Cruising
Champlain Tours is the number one seller of river boat cruising in New England. Join them for presentations by representatives of both Avalon Waterways and American Cruise Lines and learn why Champlain Tours consistently receives a 5-star rating. Big savings available by attending the seminar. Presented by Champlain Tours.
2pm Downsizing Done Right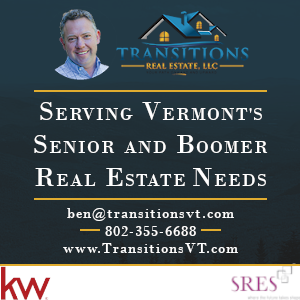 Presented by Ben Durant – Senior Real Estate Specialist and Vermont's Premier Real Estate Expert for Boomers in Seniors. Are you feeling stuck or overwhelmed with the concept of downsizing?  In this seminar, you'll learn how to downsize gracefully, without the stress. You'll learn where to begin, strategies for making it easier, as well as how to tackle the mental stresses of downsizing later in life. Attending this seminar may well be your first step in improving safety, simplicity and your overall health. Door Prizes: one $50 Home Depot gift card and two $25 Home Depot Gift Cards.
"We are thrilled to be able to get together and enjoy this exciting event and we welcome all ages to join us in celebrating the value that seniors bring to our communities," said event co-producer Marianne Apfelbaum. "It is a great way to socialize, learn new things and have lots of fun enjoying interactive exhibits, live music, dancing, giveaways, great food and more."
The EXPO is sponsored by Blue Cross Blue Shield of Vermont, Champlain Tours, Vermont Maturity Magazine, and WCAX-TV.
Businesses and organizations interested in exhibiting at the event may call Marianne Apfelbaum at 802-872-9000 or email marianne@eventmoguls.com.
For more information, visit Vermont50plusexpo.com or email marianne@eventmoguls.com.
Related Articles & Free Vermont Maturity Subscription Sign Up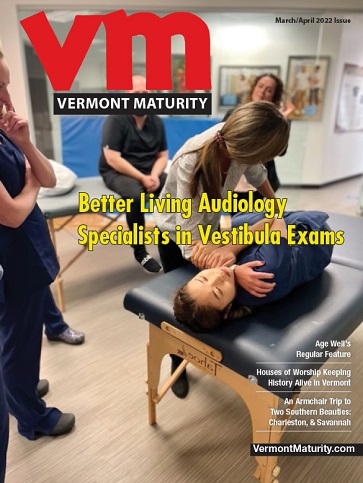 Inexpensive Smartphone Plans for Seniors on a Budget
Sustaining your Brain Health is Easier Than you Thought
Free Subscription to Vermont Maturity Magazine