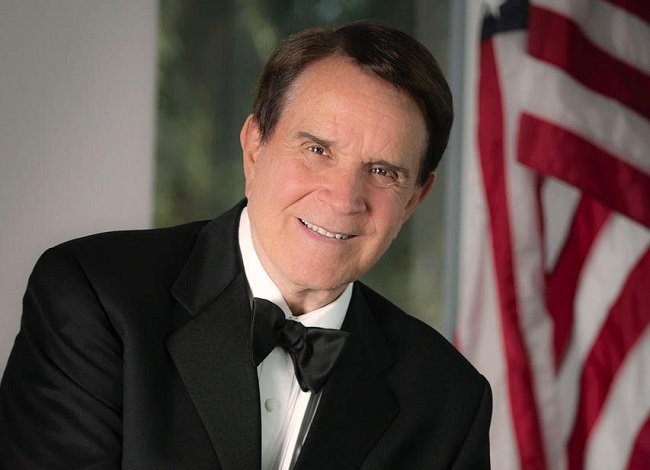 For those of us who lived through the 70s and 80s, the comedic impressionist Rich Little was everywhere on television. While he guest-starred in many classic TV shows, Little will always be remembered for his hilarious appearances on the Dean Martin Celebrity Roast TV series in the 1970s and early 80s.
"I look back on those Dean Martin Roasts – and I did 24 (about half) of them – with much affection," said Little from Las Vegas where he has been a long-time resident. "Aside from Ruth Buzzi, I'm the only regular from the show who is still alive. I'm blessed to still be working."
Turning 85 later this year, Little has been delighting audiences with his visual and vocal celebrity impressions for the past 7 years during his residency at the Laugh Factory comedy club on the third-floor showroom of the Las Vegas Tropicana hotel. He recently extended his autobiographical one-man show into the new year and will continue performing "Rich Little Live" four evenings a week.
"Originally, I planned to be there only a couple of weeks, but it just took off," he said. "I'm doing shows at 6:30 pm Sundays through Wednesdays now."
Little also recently updated his 2016 semi-autobiographical book, "Little by Little: People I've Known and Been" (see TheRichLittle.com).
"I added new chapters, including one on Don Rickles who passed away a few years ago, made some corrections, and gave it a new cover," he explained. "I also mention a lot of other people I didn't talk about the first time around. It's not really a biography, but rather a collection of the funny things that have happened with me and the celebrities I've known through the years."
Originally from Canada, Little credits Mel Tormé for helping him crack the U.S. entertainment scene when the singer secured him a spot on "The Judy Garland Show" in early 1964. Garland's spontaneous joy at Little's impressions of Jimmy Stewart, James Mason, and others was contagious and the rookie comedian was soon crowned the premier Hollywood impressionist. This year, he will also receive a special honor from his native home.
"I will be receiving the Order of Canada that recognizes Canadians who have made significant contributions to our nation throughout their lives," said Little proudly. "I guess they found out I was still living and decided to give it to me! I have dual citizenship with Canada and America and became a U.S. citizen about 10 years ago."

In addition to his entertainment impressions, Little is known for poking fun at presidents, particularly Reagan and Nixon. He added Biden to his current routine, but doesn't do Trump or Obama. While his impressions have never been mean-spirited, he's aware that contemporary political humor can be divisive.
"People are more sensitive now and everything has to be politically correct, so it's a little tougher to imitate politicians these days compared to 30 or 40 years ago," he says.
Nevertheless, as he heads into a new year with his updated book, recognition from his home country, and headlining at a major Las Vegas hotel, the demand for his live shows confirms that Rich Little continues to impress. Nick Thomas teaches at Auburn University at Montgomery in Alabama and has written features, columns, and interviews for numerous magazines and newspapers. See GetNickT.org.
Related Articles & Free Vermont Maturity Magazine Subscription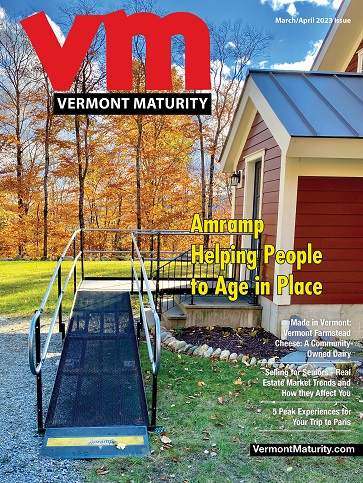 60s Pop Singer Donna Loren Traded Fame for Family
Northern Exposure's Cynthia Geary Heads to Hospice in New Series
Turning 80, Adam-12's Kent McCord Still on Duty for Fans
Free Subscription to Vermont Maturity Magazine