Don't expect any vocal surprises if you ever attend a concert featuring Gary Lewis & the Playboys.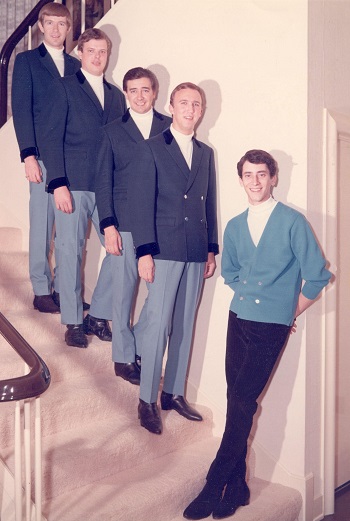 "I'm a real stickler for absolute originality," said Lewis from his home in Rochester, New York. "The fans want to hear the songs just like they remember them from the radio, they don't want to hear new arrangements, so we keep it very original when playing live."
Fans can also expect to enjoy most of Lewis's big hits from the 60s including, "This Diamond Ring," "Everybody Loves a Clown," and "Green Grass." In March, Gary and the boys will be performing in several Florida cities (see GaryLewisAndThePlayboys.com for their 2023 touring schedule).
"We had seven Top 10 songs in a row in the space of two years, so I was very blessed to have such amazing success so quickly," noted Lewis.
"This Diamond Ring," the group's first record, reached the number 1 spot in the U.S. in February 1965 and Lewis remembers excitedly watching it climb the charts over six weeks. But the upbeat version released was very different from the original.
"I first heard it in producer Snuffy Garrett's office at Liberty Records when he played a demo, a very different slow version," recalled Lewis. "At the time, I just wanted to get a song recorded and said I loved it. But then Leon Russell made a new arrangement – the version that was released – and it became this huge hit."
Lewis credits his mother for supporting his early music passion, offering financial help and advice, unbeknownst to his father.
"Before our first hit, we were doing a lot of auditions as Gary & the Playboys because my mom didn't want me getting work just because I had a famous father," said Lewis. "When Diamond Ring began climbing the charts, she said I should put Lewis in the band's name. I did, but still not everyone realized I had a very famous entertainment father and so we were thrilled to get work based solely on our talent."
His dad, of course, was comedian Jerry Lewis who had no idea his son had a hit record until Gary presented him with a gift. "When I got the first gold record for Diamond Ring, I signed it to him and I went down to Paramount Studios where he was filming and I walked in and said 'Dad, this is for you.' He was very surprised and, I think, quite proud."

Much has been written over the years of the strained relationship between Jerry Lewis and his children.
"I was always able to separate my career from what he and I were," said Lewis. "It bothered me that we never got along too well, but that's just the way it was and I'm over it."
When he performs today, Lewis's songs not only have the same arrangements as the originals, but a similar sound despite being performed by all-new Playboys.
"Over the years there have been many sets of Playboys, but today's group has been with me since 2004 and has that same great original sound," he says. We don't do a huge number of shows a year now, but I still love it and seeing the fans, new and old, who still love our music."
Nick Thomas teaches at Auburn University at Montgomery, in Alabama, and has written features, columns, and interviews for numerous magazines and newspapers. See GetNickT.org.
Related Articles & Free Vermont Maturity Magazine Subscription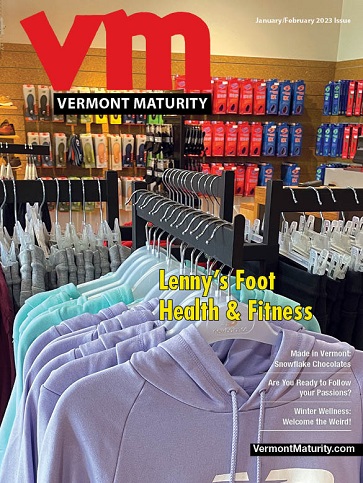 60s Pop Singer Donna Loren Traded Fame for Family
Lana Wood Still Questions her Sister Natalie's Death
Turning 80, Adam-12's Kent McCord Still on Duty for Fans
Free Subscription to Vermont Maturity Magazine