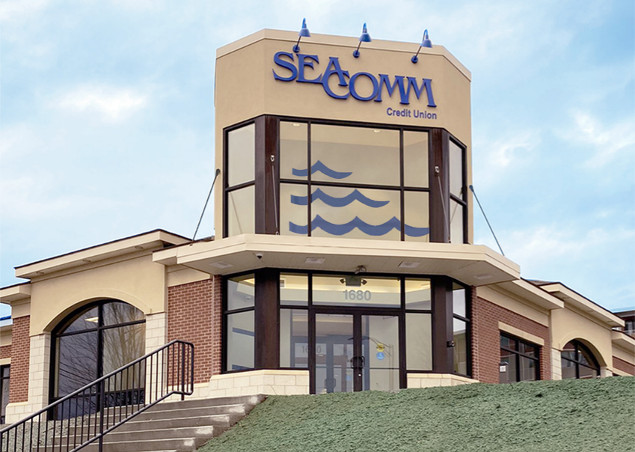 Company Name
SeaComm Credit Union
Year Business Started
1963
Total Number of Employees
139
President and Chief Executive Officer
Scott A. Wilson
About SeaComm Credit Union
If you are looking for a full suite of financial services, no matter where you are in life's journey, you will find it at SeaComm. As a SeaComm member, you have numerous savings options, which includes Regular Savings; Money Market Accounts; Certificates of Deposit; Individual Retirement Accounts (IRA); Health Savings Accounts (HSA); Club Accounts and Youth Savings Accounts for young savers. SeaComm members may also take advantage of our free checking account, or upgrade to a Benefits Plus® or Benefits Plus® Premium checking, which entitles you to exclusive savings on purchases for travel, groceries, restaurants, movies, prescriptions and much more. Choose from a variety of loans including personal loans; lines of credit; VISA® credit cards; new and used auto loans; recreational vehicle (RV) loans; mobile home loans; home equity loans; mortgages; commercial real estate loans; short term business notes; business term loans; and more. SeaComm members have access to their finances through a variety of 24/7 online digital platforms, such as NetTeller™ online banking, SmartLine telephone teller, SeaComm Pay mobile spending wallet, and SeaComm's Mobile 4.0 app.
What Makes us Different
Unlike a traditional bank, SeaComm is a member owned, cooperative financial institution. Our credit union exists to serve its members and community, not a distant corporation in search of a profit. The money that SeaComm earns goes right back to our members in the form of dividends and a higher return on savings, whereas banks use surplus earnings to provide financial returns to their investors.
SeaComm offers a rich assortment of advantages that banks cannot offer. This includes a network of surcharge free ATMs, lower interest rates on mortgages and loans, credit cards with no annual fees, and LoanEngine™, a loan pre-approval program that allows our members to view and accept personalized loan offers without having to come into a branch or fill out an application.
In addition to our full suite of online services, SeaComm members also have the ability to deposit checks right from their mobile device, with Mobile Deposit Capture. This feature provides the ultimate convenience for our members, giving them access to their money without having to come into a branch.
At SeaComm, your money is ethically handled, and insured by the National Credit Union Administration (NCUA) up to $250,000. You can rest easy knowing your finances are safe.
We pride ourselves on being a trusted credit union, putting the needs of our members first.
Our History
In 1963, ten visionary employees of GM Corporation invested $5 each to obtain a share in a newly formed organization that we know today as SeaComm Federal Credit Union. SeaComm is now home to more than 48,000 members, with assets exceeding $568 million. As our credit union continues to grow, so does our ability to deliver quality financial services with cutting-edge technology. With the help of our friendly, professional staff and a strong dedication to our membership, we plan to strengthen the communities we serve for many years to come. To learn more and join our movement, visit Seacomm.org.
Contact Information
SeaComm Credit Union
1680 Shelburne Road
South Burlington VT 05403
Phone – 800-764-0566
Seacomm.org
Matt Sjoblom, South Burlington Branch Manager
msjoblom@seacomm.org
Related Articles & Free Subscription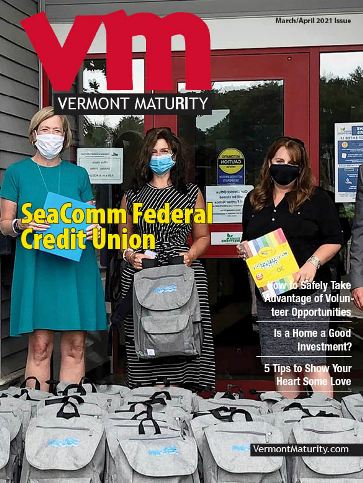 Avoiding 4 Common Retirement Planning Mistakes
Don't Play Politics with Your Portfolio
Invest in Your Family and Community