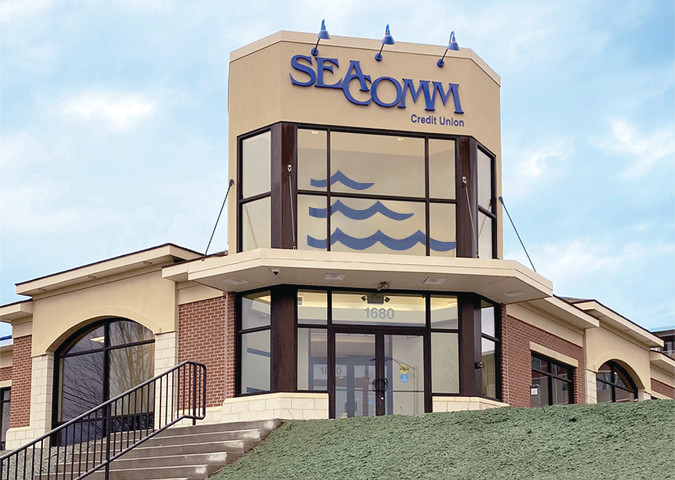 When contemplating switching financial institutions, there are a few important factors to consider. First and foremost is the security of your funds. Fees, access to services, and online banking features are also very important considerations. For those searching for a secure financial institution, which prides itself on improving its members' financial well-being, look no further than SeaComm Federal Credit Union.
SeaComm Federal Credit Union is a member-focused credit union whose duty is to provide members with convenient services that improve their financial security. These services include a network of surcharge free ATMs, lower interest rates on mortgages and loans, and credit cards with no annual fees. At SeaComm FCU, a member's money is handled ethically and insured by the National Credit Union Administration (NCUA) up to $250,000. SeaComm prides itself on being a trusted credit union; putting the financial needs of its members first.
Company History
SeaComm Federal Credit Union is a member-owned, cooperative financial institution whose mission is to serve its members and community through comprehensive financial services. The SeaComm Federal Credit Union that is known today originated in 1963, when ten visionary employees of Chevrolet Aluminum Foundry of GM Corporation invested five dollars each to obtain a share in a newly formed organization. Over the next three years, that young credit union quickly grew to 350 members and, in 1966, was moved to the United Auto Workers Hall.
SeaComm Federal Credit Union's growth continued in the early 1970s. In 1975, a merger and new community charter expanded its services to over 1,200 members and it held assets of more than $600,000. Due to its rapid expansion and to best serve its members, plans were again made to construct a new building site. SeaComm Federal Credit Union was relocated to 30 Stearns Street in Massena in 1979. New product offerings expanded during the years to follow and included many which are still familiar today, such as checking accounts, open-end loans, certificates, and safety deposit boxes.
The need for expanded community locations was mounting and branches were opened in Potsdam (1985), Malone (1990), Canton (2004), Ogdensburg (2010), and Plattsburgh (2017). Currently, SeaComm FCU serves 49,000 members with assets of over $660 million under management. Membership is open to persons who live, work, worship, and attend school and businesses and other legal entities in St. Lawrence, Franklin, Clinton, and Essex counties in New York and Grand Isle, Chittenden, and Franklin counties in Vermont.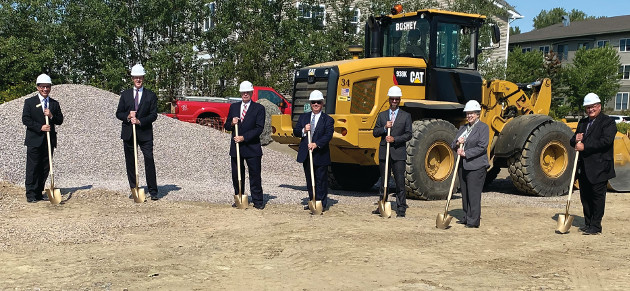 SeaComm Federal Credit Union recently began construction on its newest branch in Essex, VT; with plans for completion in Spring of this year. The construction of the new branch comes just seven months after the official grand opening of its South Burlington branch location. SeaComm FCU's continued expansion provides Vermont residents with convenient branch locations and easy access to quality financial services.
Services
SeaComm Federal Credit Union provides quality services in person, digitally, and over the phone. The money that SeaComm FCU earns is paid back to its members in the form of dividends and a higher return on savings. As SeaComm has evolved throughout the years, it has grown to offer products and services such as NetTeller™, complete electronic services, and an expanded Call Center.
SeaComm Federal Credit Union members also have exclusive access to LoanEngine™, a loan pre-approval program which allows members to view and accept personalized loan offers without having to come into a branch or fill out an application. In addition to its full array of online services, SeaComm FCU offers its members the ability to deposit checks from a mobile device with Mobile Deposit Capture. Its features like this that set SeaComm Federal Credit Union apart from other financial institutions. Mobile Deposit Capture provides members with the highest level of convenience by giving them access to their money without having to come into a branch.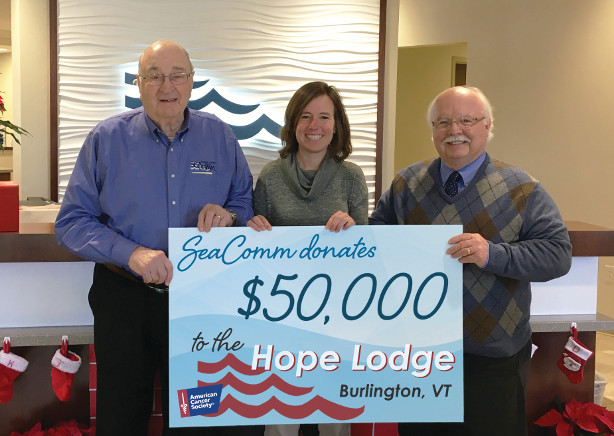 As SeaComm Federal Credit Union continues to broaden its reach in the Vermont market, residents will continue to see a great deal of support coming from the credit union. SeaComm FCU strives to fulfill the credit union philosophy, "People helping people", through a number of donations and acts of kindness that benefit the communities it serves. Throughout every past expansion, every technological update, and still today as it continues to grow to meet the needs of its members, SeaComm Federal Credit Union puts your financial welfare above all else.
For more information, visit SeaComm.org.
Related Articles & Free Vermont Maturity Subscription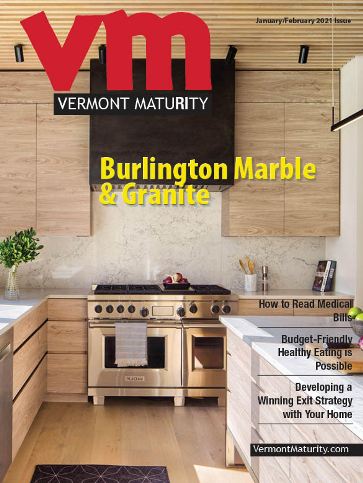 Bank or Credit Union: Which is Right for You?
Green Up Your Finances with Electronic Banking
Keeping Money Safe While Banking Online