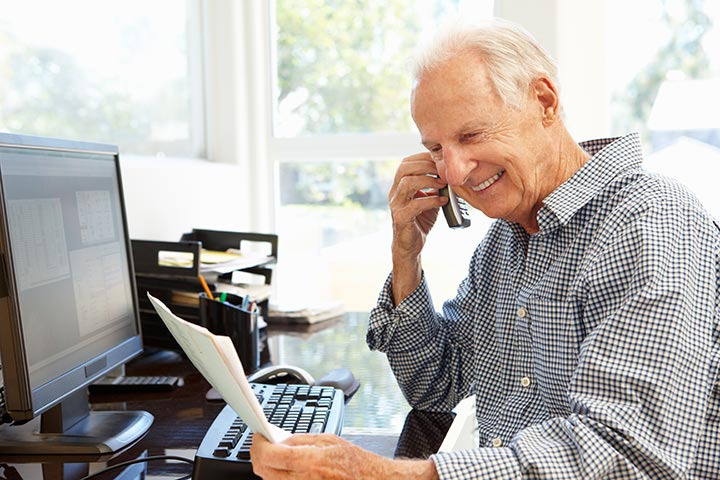 Starting a new career later in life can be a daunting prospect. It can be a challenge to gain the skills and knowledge that employers often look for in entry-level candidates. However, there are several tips that those in their later years can employ to increase their job prospects. This article discusses eight career tips for older adults who are starting a new career.
We'll explore the importance of setting goals, gaining new skills, and taking on additional responsibilities. We'll also touch on the importance of networking, staying up to date with current trends, and having an open mind when considering new opportunities. Whether you're just starting out or already have experience in a particular field, these tips will help you maximize your chances of success.
Tip #1: Network
Use your contacts and the resources in your local community. Networking is essential for career success, and building connections with those in the same or related industries can open opportunities. Attend workshops, seminars, and other events to get to know people in your field and learn about new trends. Get involved in professional organizations and clubs for networking purposes and look for mentors who can help guide you through your career journey.
Tip #2: Develop a Resume
For older adults who are starting out a new career, it is essential to create or update a professional resume to showcase all relevant experience and skills. A resume should include your contact information, work experience, education, certifications, and any other information that could be relevant to the job. Additionally, it is important to use keywords related to the job you are seeking and tailor the resume for each job you apply for. Highlighting any job-specific skills, such as digital skills, or any volunteer experience is also important. Lastly, make sure the resume is does not contain typos and grammatical errors.
Tip #3: Prepare for Interviews
As an older adult who is ready to embark on a new career journey, it is important to be prepared for interviews. Before you even apply to a company, take the time to research the company and the industry. Knowing what the company does, what their values are, and the general trends in their industry will give you a leg up during the interview. Additionally, practice your answers to common questions. You don't want to be caught off guard or stammering for an answer. Prepare for the interview and make sure you have your "elevator pitch" ready. You want to show the interviewer that you are knowledgeable, competent, and confident.
Tip #4: Identify Job Opportunities
Use online job boards and other resources to identify companies that have roles suitable for your experience. As an older adult starting out in your career, you may find that your network is more limited than someone just starting out of college, which is why it is important to use online job boards and other resources to identify companies that have roles suitable for your experience and skills. Utilizing these job boards and resources can give you a better understanding of what's out there, and even provide you with opportunities that are not readily advertised. Additionally, use LinkedIn to connect with people in your industry or who have similar interests and see if they can help you land your next job.
Tip #5: Utilize Technology
Technology is an ever-evolving tool that can be incredibly useful when it comes to job searching. Make sure to familiarize yourself with the most up-to-date technology tools used in the job market. This could involve using online job search engines, creating a professional online profile, and submitting online applications. Additionally, make sure to be aware of the software and tools that are used in the day-to-day operations of a job you are applying for. Not only will this make you a more attractive candidate, but it will also help you become more comfortable in a work environment that is reliant on technology.
Tip #6: Gather References
As you start exploring new career opportunities, it can be beneficial to ask colleagues and friends to provide references that you can include on your resume or in an application. These references can help employers gain insights into your professional skills, work ethic, and experience. Make sure to ask for a reference from individuals who have worked with you, know you well, and can speak about your strengths and capabilities. This will help you to stand out among other candidates and increase your chances of getting the job you desire.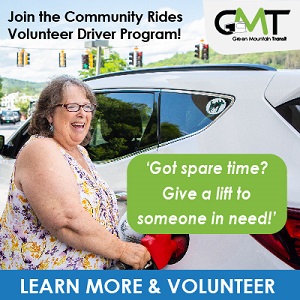 Tip #7: Stay Flexible
Staying flexible is an important career tip for older adults who are starting out. As you search for the perfect job, be open to different roles and industries that may offer career development potential. It's important to remain flexible and open to new opportunities and experiences as you pursue your career goals. Don't be afraid to explore different paths and try new roles that may align with your skills and interests. Having a willingness to try different positions and industries can open doors to interesting and fulfilling career opportunities.
Tip #8: Be Open to Training
For older adults who are looking to jumpstart or transition their careers, it is important to remain open to training and education. It is essential to keep up with the most current skills and knowledge related to the position you are seeking. Attending workshops, seminars, and classes can help to ensure that you have the necessary knowledge and experience to succeed in your new role. Regularly evaluating and refreshing your existing skills and learning new ones can also help you stay competitive in the job market.
In conclusion, it's never too late to pursue a career path, no matter your age. With the right motivation and guidance, it is possible to find success in a new career. Utilize these eight tips to help you get started in your career journey, and you'll be sure to find a rewarding career that you're passionate about. Don't forget to stay positive, stay organized and stay focused on your goals.
Zeeva Usman is a content marketing manager at Peter and Petra. She is leading the remote working training program at Human right Warrior and content marketing specialist at Second Adam Church. When not working she loves to play with her two dogs, Palm and Oreo. Follow her on LinkedIn.
Related Articles & Free Vermont Maturity Magazine Subscription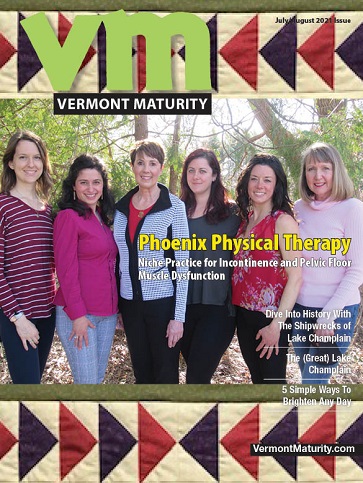 3 Reasons Why Hiring Older Employees Is A Smart Decision
Financial Aid for Older Adults Going Back to School
How to Ease into Retirement by Becoming a Consultant
Free Subscription to Vermont Maturity Magazine