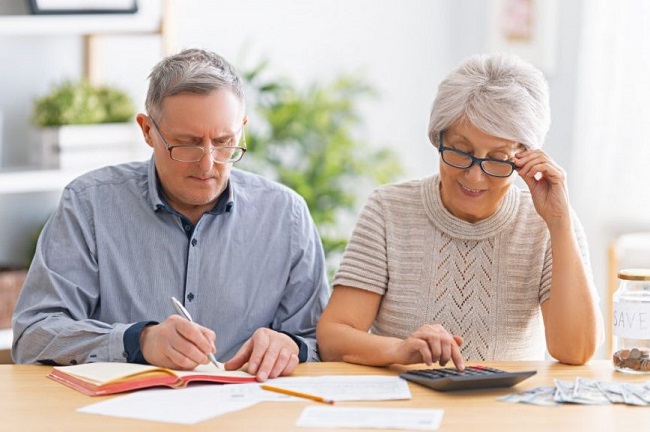 Life insurance is an important part of retirement planning, as it provides a financial safety net for loved ones should the unexpected happen. Taking out a life insurance policy is an important decision, and it is essential that everyone understands the common pitfalls to avoid when doing so. For older adults, there are specific mistakes that are more likely to occur, which can lead to an inadequate life insurance policy or an unnecessarily expensive one. This article discusses 12 common mistakes that older adults make when buying life insurance and provides tips on how to avoid them. We will cover the different types of life insurance policies, the importance of shopping around, and the need to review your policy regularly. By understanding and avoiding these mistakes, older adults can ensure that their life insurance policy meets their needs and provides the financial security that their loved ones need.
1. Not Understanding the Type of Insurance They Need
One of the most common mistakes older adults make when buying life insurance is not understanding the type of life insurance they need. The purpose of life insurance is to provide financial security for beneficiaries after the insured has passed away. There are different types of life insurance policies such as term life insurance, whole life insurance, and universal life insurance. Each policy has different features and benefits, and it is important to understand which type is most suitable for you and your family. An experienced insurance agent can provide guidance and help you make an informed decision.
2. Not Shopping Around for the Best Rates
Another common mistake that older adults make when buying life insurance is not shopping around for the best rates. It can be easy to settle for the first policy and rate you find, but it pays to do your homework. Different life insurance companies offer different rates, so it is important to compare different policies to ensure you are getting the best value for your money. Additionally, be sure to check for any hidden fees or other costs associated with the policy. Taking the time to research different policies and rates can save you a lot of money in the long run.
3. Not Considering Pre-Existing Health Conditions
When purchasing life insurance, it is important to consider any pre-existing health conditions that may affect the policy. Failure to disclose a pre-existing condition can result in a claim not being paid out if the condition was the cause of death. If a policyholder has a pre-existing condition, they should disclose it accurately and thoroughly to their insurer to ensure the policy remains in force.
4. Not Factoring in Inflation
It is important to consider inflation when buying life insurance. Insurance costs can significantly increase over time due to inflation, so it is important to factor in inflation when choosing a policy. Many older adults make the mistake of not considering inflation when selecting a policy, resulting in a policy that does not provide the protection they need. Therefore, it is important to select a policy that is sufficient to cover the costs of inflation.
5. Not Finding the Correct Coverage Amount
Ensuring that you have the right amount of coverage is essential to provide financial security for your loved ones. When estimating your coverage amount, consider your current financial obligations, such as mortgage payments, debt, and other expenses. Additionally, consider the amount of coverage you would need to replace your income should you pass away. By taking the time to estimate the right coverage amount, you can ensure that your loved ones will be taken care of in the event of your passing.
6. Not Asking a Financial Advisor for Help
Many older adults mistakenly believe that they are knowledgeable enough about life insurance to make decisions on their own. Unfortunately, making a mistake or misunderstanding the terms of a policy can be costly. It is important to consult with a financial advisor who is experienced in the field of life insurance and can help you navigate the waters. A financial advisor can provide helpful advice to ensure that you are making the right decisions when it comes to your life insurance policy.
7. Not Understanding Their Options for Paying Premiums
Many people incorrectly assume that life insurance premiums must be paid annually, but there are other ways to pay premiums that may better suit their budget and lifestyle. For example, many insurers offer flexible payment plans with monthly, semi-annual, and even quarterly options, making the cost of premiums more manageable. It is important for older adults to become familiar with all the payment options offered by their insurer and to select the one that works best for them.
8. Not Considering the Implications for Their Beneficiaries
It is important to ensure that your beneficiaries are listed correctly and are up to date. Not only should you have a good understanding of who your beneficiaries are and what they will receive, but you should also be aware of any tax consequences of your life insurance policy. It is important to be aware of any potential legal issues that could arise from the designation of beneficiaries in the event of your death.
9. Not Considering the Impact of Taxes
It is important to understand the taxes that are associated with life insurance policies before making a purchase. Depending on the type of policy purchased, life insurance policies may be subject to federal, state, or local taxes. It is important to understand the implications of these taxes, and to factor them into the overall cost of the policy. This is especially important for high-value policies. It is also important to consult with a financial advisor or tax professional when making long-term life insurance decisions.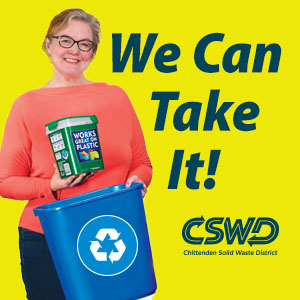 10. Not Understanding the Coverage Limits for Different Types of Policies
It is important to know what type of policy you are considering and the maximum coverage it provides. For example, term life insurance policies typically provide coverage for a set amount of time and are often less expensive. Whole life policies, on the other hand, provide life-long coverage and are more expensive. It is important to read the policy closely and ask questions to understand what type of coverage is available, how much it costs and any restrictions it may have.
11.Overlooking the Need for Additional Coverage
One of the most common mistakes that older adults make when purchasing life insurance is overlooking the need for additional coverage. As individuals age, their life insurance premiums often increase due to a variety of factors. Unfortunately, many seniors are unaware of this and opt to purchase a policy with inadequate coverage. It is important to assess your current needs and be sure to purchase a life insurance policy that offers sufficient coverage for your situation.
12. Not Researching Providers and Policy Details
When shopping for life insurance, it is important to compare different providers, policies, and coverage amounts to ensure that you are getting the best policy for your needs. Older adults should be especially mindful of researching the details of their policy since their age and health can affect the cost of their policy. Taking time to compare different providers and policy details can make all the difference in finding the most suitable policy.
In conclusion, it is important that seniors understand the various factors that can affect their life insurance policies. By being aware of the common mistakes that older adults make when buying life insurance, seniors can avoid facing unexpected costs and make sure that they are getting the most out of their policy. Doing research and consulting with an insurance agent can help seniors find the best policy for their needs and budget.
Zeeva Usman is a content marketing manager at a Christian marketing agency. She is leading the remote working training program at Human rights Warrior and a content marketing specialist at Church Marketing Agency. When not working she loves to play with her two dogs, Palm and Oreo.
Related Articles & Free Vermont Maturity Magazine Subscription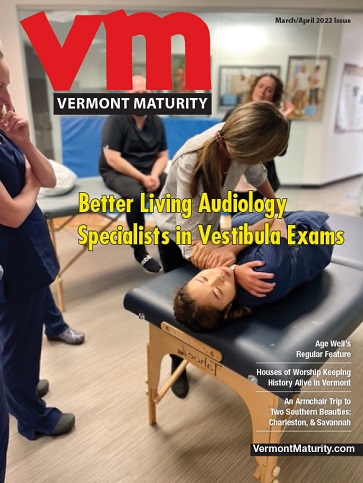 How to Locate an Unclaimed Life Insurance Policy
Ways to Pay for Long-Term Care Without Insurance or Savings
Free Subscription to Vermont Maturity Magazine