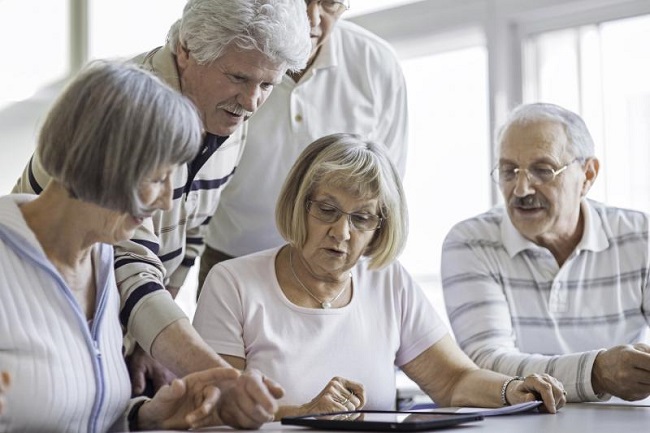 And so, we are back to talk more about later-in-life learning and what some of the unexpected opportunities are. From the What Have You Got to Learn list we discussed last time, let's focus in on three of the ten areas of learning:
for purposeful work
to enlarge your world
to become more creative and self-expressive
But first, let's talk about Captain Betty…
Betty was born to older parents in declining health, so she ended up being raised by her childless brother and his wife. Although Betty had always dreamed of becoming a teacher, all her brother and his wife could afford was to send her to secretarial school. She did well as a secretary, always winning the top job, working for the boss. Then came marriage and two daughters. But her dream to become a teacher remained unfulfilled.
When her younger daughter started college, Betty enrolled as a 50-something undergraduate at Glassboro State Teachers' College. This led to comical stories about her struggles to keep up in hockey class, with the instructor yelling "Get moving, Walton," as Betty puffed and panted her way down the field. But Betty persisted, earning an undergraduate degree and later a masters as a reading specialist. Later-in-life learning allowed Betty to achieve her dream, opening the doors to the teaching career she had longed for all her life.
Learning continued as a constant for Betty well beyond her retirement from teaching. After her husband passed away, her family assumed she would sell his beloved cabin cruiser. Instead, she signed up for Captain's School and earned her pilot's license, mastering weather systems, navigation, and all the other essentials to become Captain Betty. As the first female boat captain in the local Power Squadron, she eventually became an elected officer, and went on to win some key competitions.
Learn in Pursuit of Purposeful Work
There have never been more opportunities for purposeful work in retirement and for pursuing the learning necessary to prepare yourself for it. The time is right to explore yourself more deeply and to select areas of study that lead to creativity, self-fulfillment, and deeper values—to learn to do well what you would most love to do as work, either to earn income or just for the pleasure of contributing.
Check out the Online Schools Center meta-site for online degree areas for senior citizens /) and for a list of 30 schools that offer online degrees, certificates, and courses that senior citizens can take advantage of. These 30 universities and colleges provide education opportunities for older people that may be completed within a short time frame or in an accelerated format.
Udemy: Udemy.com
Udemy is an online learning company with over 100,000 online video courses from which to choose. Prices start at $10.99. Top instructors from around the world teach millions of students, with new courses added every month. Categories of courses include business, design, photography, development, marketing, IT and software, personal development. Udemy is both a resource for learning and an employment opportunity.
GCF Learn Free: GCFLearnFree.org
Provides quality, innovative online learning opportunities to improve technology literacy and math skills needed for success in both work and life. By delivering over 750 different lessons to millions of people in over 200 countries and territories free, GFCLearnFree.org is a worldwide leader in online education. This site also provides a free app so you can have access to the courses anywhere, anytime.
Learn in Order to Make Your World Larger
Elderhostel/Road Scholar: RoadScholar.org
At long last, with most of us now fully vaccinated, it's time to start talking about traveling again. Road Scholar (formerly Elderhostel) is renowned for offering the ultimate in educational adventures in different cultures all over the world and throughout the United States. If you have taken an Elderhostel trip in the past, you already know how outstanding this enterprise is. They bring decades of involvement and knowledge to designing experiences that capture the essence of a country and culture in a short period of time. Their trips feature some of the world's most iconic destinations, and are a remarkable value compared to going with a commercial tour company.
Trips are classified according to level of activity, from "Easy-Going," with a minimum of walking and avoiding stairs where possible, to "On Your Feet," with some walking and a few hours of standing when visiting museums, to "Keep the Pace," where most of the day is spent exploring, to "Let's Go!" for those who want a good physical challenge.
Guided Independent Travel: GreatTripGuide.com
Fully experience the country you are visiting and the culture of that country… The local people and their approach to life, which is, most certainly, distinct, and different from yours. Learn new things about yourself, redefine and change your life patterns. Traveling independently is its own expansion of your worldview.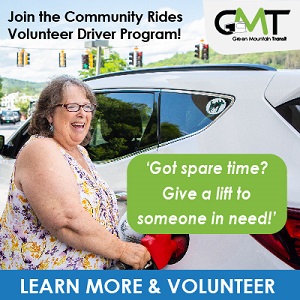 This mode of travel can be challenging, but by using the guidance of a trip-in-a-book guide, with Day Pages that orchestrate and describe every step of your travel experience, you will enjoy with confidence an immersive, connected, experiential trip while maintaining your freedom. You will have opportunities to absorb and embrace the culture, revel in encounters with the locals and their way of life, explore and satisfy your curiosity about history, and expand beyond your own known universe, seeing the world with new eyes. You will have a "silent guide at your side" and a richness of experiences that will become part of you.
The "Your Great Trip" series of trip guides will provide you a full and independent trip, with all the details and possibilities laid out in advance… a blueprint. Although your trip will be well planned, you will be free to shape its pace and focus as you like, but with confidence, awareness, and the capability to make it all work. Your trip will be made in "untethered freedom that builds confidence and enables you to immerse yourself in a place, its culture, its history, its people, its sights, sounds, senses and energy. Your trip will be balanced, not overwhelming. It will open the way to encounters with the locals and not disconnect you from the people in whose homeland you are a guest. It will not be dictated by the constraints of traveling in a group. For examples visit GreatTripGuide.com.
Learn Something Creative to Express Your Voice or Vision
Unscripted Learning: UnscriptedLearning.org/activeminds
The Active Minds program of Unscripted Learning through IMPROV is designed specifically for seniors. It teaches improvisational acting techniques and skills to improve cognitive ability, foster brain health, broaden creative expression and help increase social interaction.
Designed by the National Comedy Theatre, the classes are fun, and engaging, and teach the same skills that professional comics use.
Classes are taught by members of the professional cast of the National Comedy Theatre and demonstrate the skills used in creating an improvised comedy show. The class is low-stress, accessible, very funny, and never embarrassing. Classes are currently discounted to $75 per month during COVID and meet weekly on Zoom on Tuesday or Wednesday over a 6-week period. Call 619-295-4999.
Learn the fundamentals of storytelling, from gaining attention to creating characters and conflict, to crafting the visuals and details, the villain, and the philosophical problem. Write your own stories or turn them into videos or podcasts. Storytelling, along with other creative pursuits, video classes are available on SkillShare.
In Closing…
Research shows that later-in life-learning is experienced very differently from early-stage learning. As mature learners, we have entered the "autonomous and integrated stage," where education is seen as: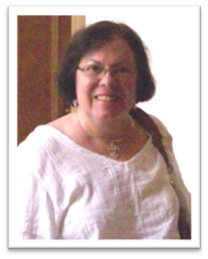 "…leading to a deeper understanding of oneself and others, as helping to cope with life, as leading to creativity, self-fulfillment, and deeper values; hence, education is intrinsically valuable. It is not a thing one has or gets, once and for all, nor is it identified solely with school and intellectual achievement apart from interpersonal relations and emotional involvements" (Weathersby, 1981).
So…What have you got to learn?
Now retired from a 40-year career in education, Dr. Duckworth co-authors, with Dr. Marie Langworthy, Shifting Gears to Your Life & Work After Retirement and the QuickSwitch to Working Online series, available on Amazon. She also co-authors, with son Brian Lane, the "Great Trip Guide" Series—detailed guidebooks to taking memorable, immersive, fully independent trips in Europe, Canada and the USA (GreatTripGuide.com). Contact Carolee Duckworth at cwcamer@charter.net.
Related Articles & Free Vermont Maturity Subscription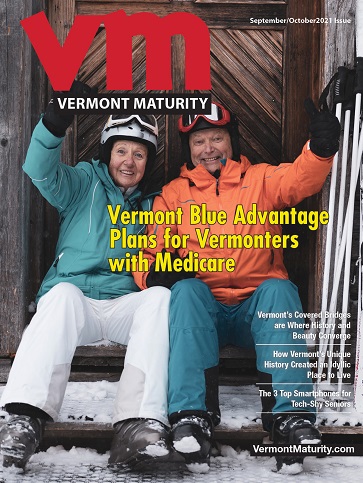 7 Benefits of Working as a Senior
More Older Americans Are Starting Their Own Business
Rethinking Work after Retirement
Free Subscription to Vermont Maturity Magazine