My guess is that it is not a surprise to any of us that retirement has changed. And we who have reached retirement age have changed with it. There are so many factors intertwined in this that it's hard to know where to begin. So, let's start with a story…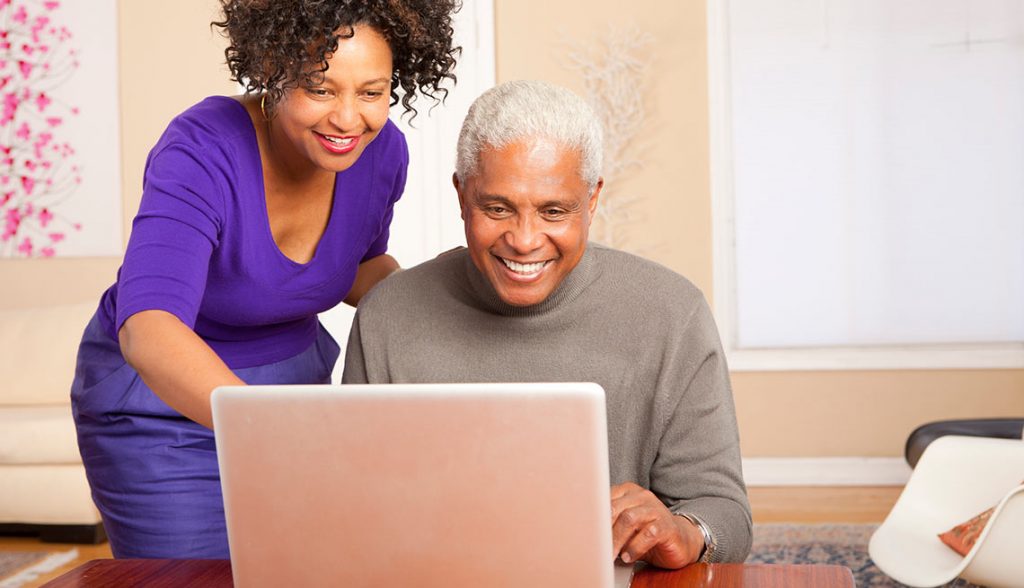 Jewel and Harvey ran a lucrative business throughout their working lives, selling portable hot houses where you could germinate plants successfully in any climate. When they had earned as much money as they would ever need, and then some, they sold their business by posting an ad in the Wall Street Journal with the startling headline: "All the Money We Need…" After interviewing potential buyers to find the one they were willing to entrust with their business—their labor of love—they launched themselves into their next life work—racecar driving.
At first only Harvey joined the racing circuit, working on his own cars as well as racing them, and earning the title "Rookie of the Year." Jewel soon joined her husband in the world of racing, but not as a spectator. She owned and raced her own car, of course. They had many happy years competing in races until the year Jewell was in an accident during a race. Another car rolled up and over hers, crushing her hand on the steering wheel and leaving her in a cast, unable to race again until her hand had healed.
At that point, out of the blue, Harvey gifted Jewell with an all-expenses-paid trip to hike in the Himalayas. Jewel claimed that the real reason her husband took the notion to offer her this incredible trip was that while she was away, he could drive her racecar instead of his own. According to Jewel, "Harvey always did like my car better than his."
So, what is this story saying? Here's the short version. In all our lives, first there is our "work work"—our toil—our career. Then, at last, that work ends, happily or otherwise. For many of us, even if we actually have enjoyed our work, it ends none too soon. And then what? That becomes an intriguing, even an exciting, question.
But there's another wrinkle. Jewell and Harvey at least were able to make their own choices, both of exit plan and exit date. Many others of us, as we all know, have stories that are quite different. And many of our stories have an element of worry, loss and even sadness.
Did you know that, according to the MetLife Retirement Readiness Index Study, 46% of Boomers hope to delay retirement past standard retirement age, but only 3% of us are able to do that. Another 47% plan to work up until standard retirement age, but only 33% of us end up being able to. And a meager 6% of us plan to retire early, but 64% of us end up finding ourselves retired early, for one reason or another.
So, we have lots of company among those of us who have found ourselves "suddenly retired." And, unlike Jewel and Harvey, who couldn't wait to retire and join the racing circuit, many of us had fully intended to continue working well into the future.
In fact, take a closer look at this strange effect that is playing out. Apparently, everything on this retirement front plays out backwards.
Almost half of us (46%) plan to retire late.
Only a few of us (3%) manage to do that.
Only a few of us plan to retire early (6%).
A solid majority of us (64%) end up retired early, for whatever reason.
And all of these statistics were from before Covid. The data is still coming in, but the fact is that among those most heavily impacted by the dismal employment landscape during these lockdowns to prevent the spread of this deadly disease, 50+ workers have been even more affected compared to younger workers because they are labeled as "vulnerable" and "at risk" in terms of the Covid threat. So, those of us who were approaching retirement age anyway, have been among those most likely to have our work-lives affected, with or without our wanting this to happen.
So where does that leave us? And please… What's the good news?
Actually, there's a lot of good news. So, I invite you to take the time for a good think about your next work, even if you are a victim of premature retirement or Covid-induced retirement or even self-induced retirement. Consider these five points about where we find ourselves at present…
First, there is the whole issue of longevity. Longevity is on our side. Even when we find ourselves at retirement age, we have many more productive years ahead of us—20 to 30 years at least, according to the statistics. So, we have plenty of time for an entirely next chapter, workwise or otherwise.
Second, many of us, if not most, will want to work after retirement, for a variety of reasons. Engagement. Inquisitiveness. Vision. A desire to continue to contribute meaningfully. Wanting to continue feeling relevant. And, yes, possibly for additional income.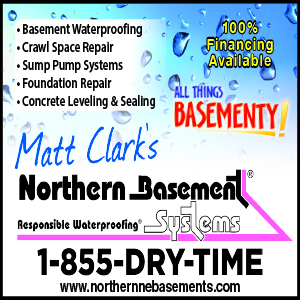 Third, our next work can be our best work. And that's a big one. For many of us, our initial season of work was somewhat beyond our control. Family business? Family expectations? Premature decisions about our life direction? And all the other external factors that nudged us, or even propelled us, forward. But now there are a different set of factors. Possibly we have retirement income coming in reliably, month after month. Or we have home ownership, life savings, a business to sell. All in all, our decisions about this second phase of work will not be so completely driven by the practicalities of marriage, children, home purchase, college educations, and so forth. So, we owe ourselves the time and consideration to design our next work following a process that begins with "Know thyself."
Fourth, many of the barriers have dissolved now, before, and especially post-Covid. Many businesses have moved their operations online. Some have even canceled their contracts for office space. As work has increasingly moved online, we seasoned workers, with our range of skills and capabilities, and our willingness to learn whatever we are missing, will find ourselves eagerly welcomed into this online work world. That changes everything…
Fifth, the boundaries have dissipated–we can work anywhere in the world. Now wouldn't that be fascinating and fun?!
As someone who lives in a remote little spot that can't even be called a town, I can fully appreciate how amazing it is that the work now available to me goes beyond this tiny burg to completely encompass the world. So, my question becomes not so much what work can I find in Sherrills Ford, but what work can I find in the world? And, as it turns out, there are plenty of opportunities out there that sound absolutely intriguing.
So where does this leave you, as you have your "good think" about working after retirement?
We started with a story, so let's end with one.
DJ Wika Szmyt, 73, spends her retirement days behind a DJ console, playing music at a club in Warsaw three days a week, and watching people dance to her rhythms. She plays disco, rumba, or samba for a mostly older audience, because she feels she is giving them "a new take on life." DJ Wika also plays parties for younger audiences, crossing generations through a common love for music and dancing.
What will be your own version of becoming an auto racer or a DJ in retirement? Now that truly will be interesting.
Dr. Carolee Duckworth helps workers transition from on-site work opportunities to online employment. She co-authors the QuickSwitch series, Shifting Gears to Your Life & Work After Retirement and the co-authors the Your Great Trip series guidebooks for taking immersive, fully independent trips with confidence. All books are available on Amazon. To contact Carolee Duckworth, email her at cwcamer@charter.net.
Related Articles & Free Vermont Maturity Subscription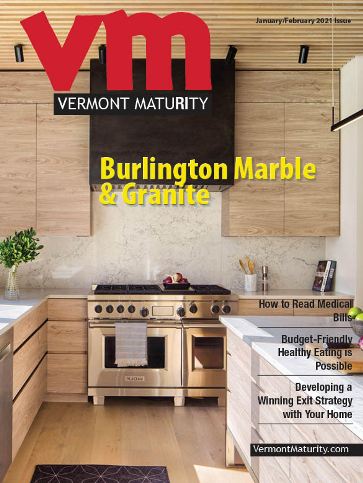 Financial Aid for Older Adults Going Back to School
How to Avoid Work at Home Scams
More Older Americans Are Starting Their Own Business
Free Subscription to Vermont Maturity Magazine