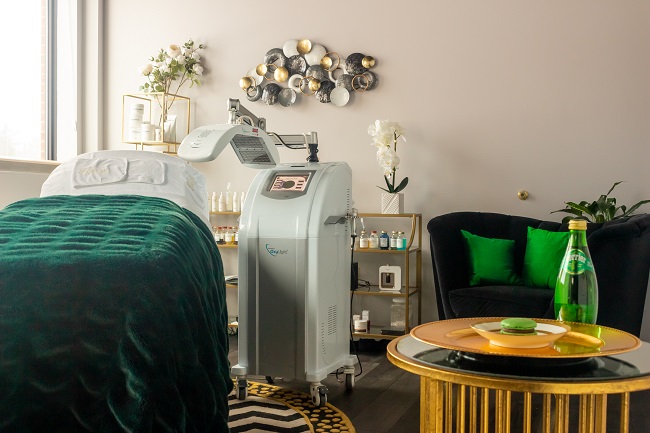 Cheeks Luxury Skin Clinic: Making Beautiful Skin a Reality for All Ages
In 2021, Gena Boyden and Anna Gilcris founded Cheeks Luxury Skin Clinic on Blair Park Road in Williston. The goal of the company is to provide personalized skincare. "No two people are exactly the same," said Anna, "and neither is their skin. That's why we only offer highly customized, curated skin treatments, treating each client as an individual and creating a personalized service at each and every appointment."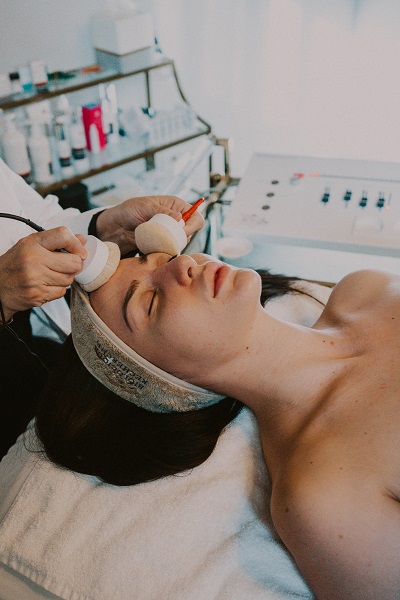 The pair truly enjoy the work they do. "As aestheticians, we can help clients find the correct products to improve any issues and achieve healthy and beautiful skin," Gena said. "There is joy in helping older clients retain a youthful look. We help our clients age beautifully," continues Gena, "treating skin issues that can include fine lines and wrinkles, hyper-pigmentation, rosacea, and more to achieve healthy and radiant skin."
Cheeks has seen clients as young as 12 and their oldest client is turning 90 this year (and "looks fabulous" according to Gena). They treat both men and women. Most come from the greater Chittenden County area, but many are snowbirds who visit for treatment during their stay in Vermont. Cheeks sends products to them at their winter homes to help them maintain their skin care regimen.
Anna said clients benefit from the synergy between the products, distinctive and original treatment techniques, and state of the art equipment available at Cheeks. She noted that skin is the body's largest and most complex organ. "The appearance of our skin, especially on our face, says so much about a person's overall well-being," she said.
At Cheeks, the aestheticians have a variety of products and treatments to choose from. "Our clients experience luxury skincare that combines innovative technology, with efficacious skincare products giving them a productive and very satisfying face treatment," said Gena, "We tailor each program to meet specific skincare needs. These treatments can include Microcurrent, often called the non-invasive facelift, LED Light Therapy, and Oxygen Therapy along with a host of other result-driven treatments available to enhance skin rejuvenation."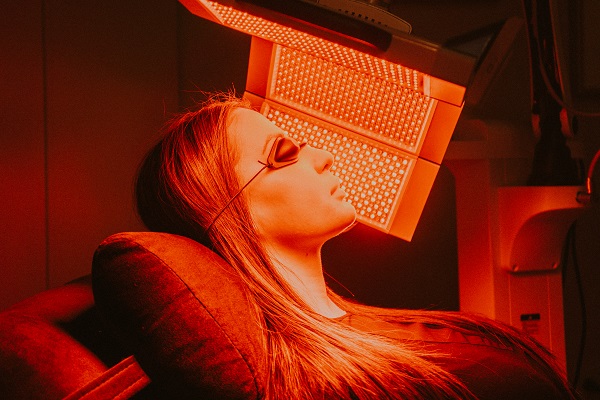 Cheeks Luxury Skin Clinic offers several signature skincare lines. Anna said Cheeks is one of only a few locations offering the products and treatments of Biologique Recherche, a four-decade old company, from France. She said they are the only Vermont aestheticians who use Biologique Recherche Remodeling Face Machine which she describes as resulting in the appearance of more clearly defined facial contours, fewer wrinkles, and glowing skin. The first phase of the program is a diagnostic tool which identifies a person's "Skin Instant" via five measurements (hydration, trans-epidural water loss, elasticity, pigmentation, and sebum production). The results allow the aestheticians at Cheeks to determine the best product and treatment for each individual client.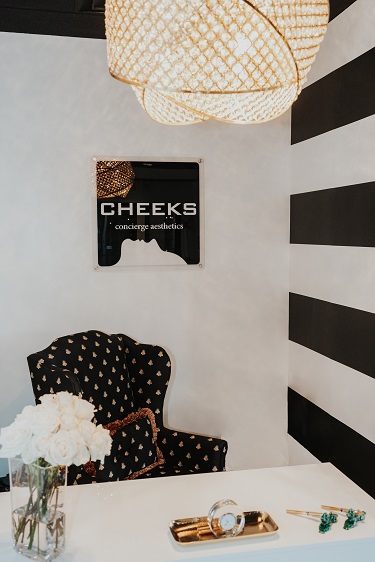 Another line the company is proud to offer is Environ Skincare whose products can be used at their facility or at home. Gena said Environ's main ingredient is Vitamin A which she said must be replaced daily for healthier and more resilient skin. "Combined with other essential nutrients like antioxidants and peptides," she said, "the long-term enhancement of skin's appearance becomes clearly visible." Environ products are applied when giving a Micro Current treatment that flows through gloves. "Many clients say it feels like a stimulating and quite comfortable massage," Gena said.
Gena described a third product line, SkinBetter Science, as one of the top award-winning brands. "It helps clients achieve remarkable results," she said, depicting their approach as an uncomplicated one.
Another offering known as ColoreScience, is described as a mineral sunscreen which protects against the UVA rays which cause premature aging and the UVB rays which cause sunburn. ColoreScience also protects against the blue light emitted by cellphones and computers which Gena said can damage skin at a cellular level. Anna said 90% of aging is due to sun damage and ColoreScience feels light on the skin but offers full protection with only a nickel-sized amount needed to cover an entire face.
Among the treatment options offered at Cheeks are celebrity level treatments using the Oxylight or Remodeling face Machine. "We provide highly customized, elite, bespoke skin treatments," Gena said. "We can do this at our atelier site as well as in-home or on location."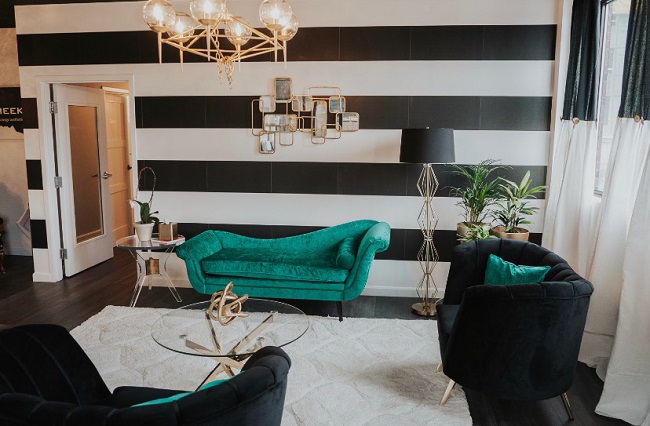 Anna said treatment usually begins with a skin analysis which can include the Skin Instant Lab by Biologique Recherche. Skin Lab results can change over time and if that's the case, the recommended products will also change. Treatments can be for as short as 45 minutes or as long as two hours. "We curate highly customized treatment plans and home skincare routines for each client," Anna said. "We call our treatments the Cheeks' Signature treatment, but that refers toyour signature,not ours. It is unique to you because your skin and your skincare goals are unique."
The pair believe they have found a niche in the beauty industry which hadn't been previously filled in Vermont. "Our clients consistently tell us at the conclusion of their treatment that it was the best facial treatment they have ever experienced," Gena said. "We want to stress that it is not just because of the luxurious experience, but also because of the results we achieve every time. Their skin is radiant, hydrated, and glowing, and they feel as though their skin issues are being addressed." In addition to any treatment, they receive on-site, clients are given an at-home follow-up treatment plan to maintain their healthy skin.
Although the company caters to clients of all ages, they truly enjoy the work they do for older Vermonters. "We don't like the term anti-aging," Gena said. "We prefer to say 'aging beautifully.' You are never too old for healthy skin."
Cheeks Luxury Skin Clinic is located at 34 Blair Park Road in Williston. For more information call 802-871-5716, email concierge@cheeks.cc or visit Cheeks.cc.
Phyl Newbeck writes for a wide variety of Vermont newspapers and magazines. She is the author of Virginia Hasn't Always Been for Lovers: Interracial Marriage Bans and the Case of Richard and Mildred Loving.
Related Articles & Free Vermont Maturity Magazine Subscription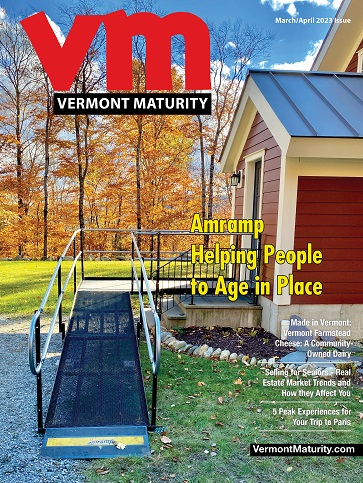 8 Common Skin Conditions in Older Adults and How to Treat Them
Manage the Meaning of Exercise for Increased Success
Simple Steps to Protect Yourself from Skin Cancer