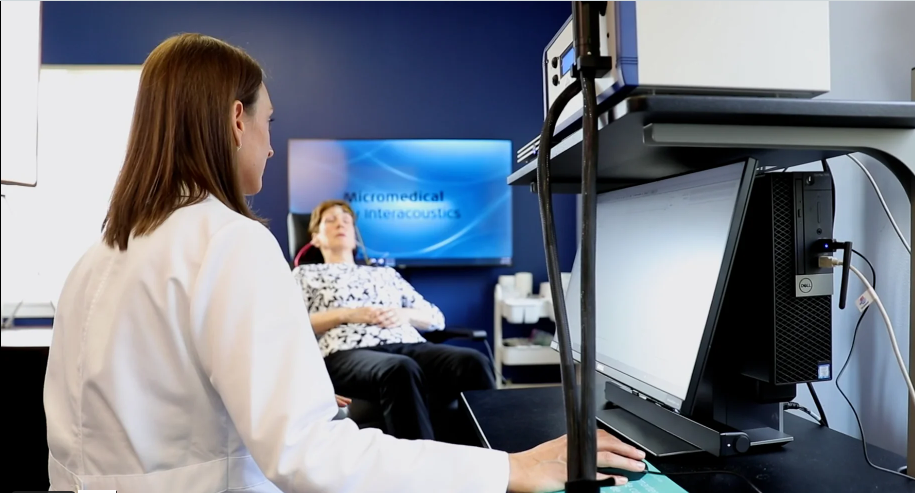 According to the National Institute of Health, 90 million Americans go to health care providers because of vertigo, dizziness, or balance problems. "It's the second most common complaint heard in doctor's offices and will occur in 70% of the nation's population at some time in their lives," said Dr. Julie Bier of South Burlington's Better Living Audiology. The problem is especially acute among seniors. Bier said nearly 20% of Americans between the ages of 65 and 75 currently have a balance disorder. By age 75, that number increases to 25%. That's the reason Better Living Audiology offers complete vestibular exams. Bier said that some clinics in Vermont offer some testing services, that they are the only clinic in Vermont to offer the full suite of neurodiagnostic testing.
"It's extremely rewarding to be able to diagnose a patient and treat their balance issues right here in our office, sometimes on the same day," Bier said. "Dr. Gibeault and I love seeing our patients get back to their regular routines such as morning walks with their dogs, hiking, gardening, or just being able to get out of bed and move around their house safely without feeling dizzy or unsteady."
The medical term for the part of the inner ear involved with balance is the vestibular system. The vestibular system relays information to the brain about balance and orientation of the head and body. Balance is a complex interaction which requires input from the vestibular system, vision, and sensation from feet, muscles, and joints. If any one of these systems is not working properly, the result can be a loss of balance. "Some estimates state that as many of half of all cases of dizziness are due to vestibular disorders," Bier said.
Balance disorders may be caused by viral or bacterial infections in the ear, a head injury, blood circulation disorders that affect the inner ear or brain, or from taking certain medications. Many balance disorders begin suddenly with no obvious cause. These disorders fall into two main categories: The first is dizziness, vertigo, or motion intolerance. These conditions may be caused or worsened by rapid head movement, turning too quickly, walking, or riding in a car. The symptoms can be acute or sharp attacks sometimes just lasting for seconds but other times for several hours. The second type of disorder is a persistent sense of imbalance or unsteadiness which some people refer to as a loss of surefootedness.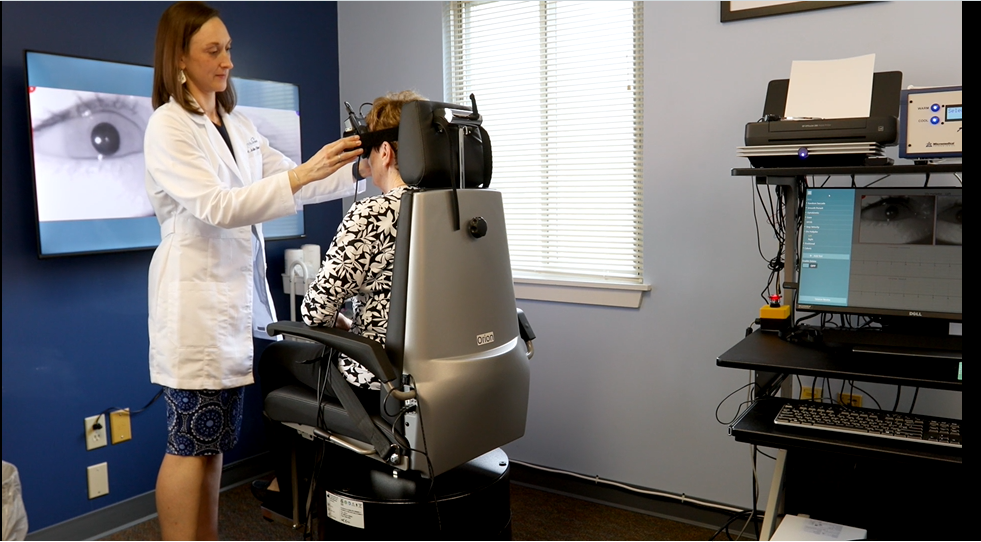 Bier noted that vertigo can be caused by both peripheral and central vestibular deficits although roughly 75% are peripheral ones associated with the inner ear and vestibular nerve. She said the most common peripheral vestibular disorder is benign paroxysmal positional vertigo (BPPV), followed by uncompensated Meniere's disease, vestibular neuritis, labyrinthitis, perilymphatic fistula, and acoustic neuroma. Although adults are more commonly plagued with dizziness and vertigo disorders, children may also experience these conditions which can prevent normal childhood activities ranging from playground games to organized athletics.
Bier believes complete vestibular exams are important for seniors because falls are the leading cause of injury and deaths among people over 65. She noted that 10% of all falls result in hospitalization, and balance-related falls are responsible for over 300,000 hip fractures in those over 65. "Balance disorders are the number one health complaint for patients over the age of 70," she said.
Better Living Audiology partners with the American Institute of Balance (AIB) which has certified the practice as a Center of Specialty Care. Bier described AIB as one of the country's best-known diagnostic, treatment, and educational facilities specializing in equilibrium disorders and said it is widely recognized for providing practitioners with the most current clinical and scientific breakthroughs in treatments.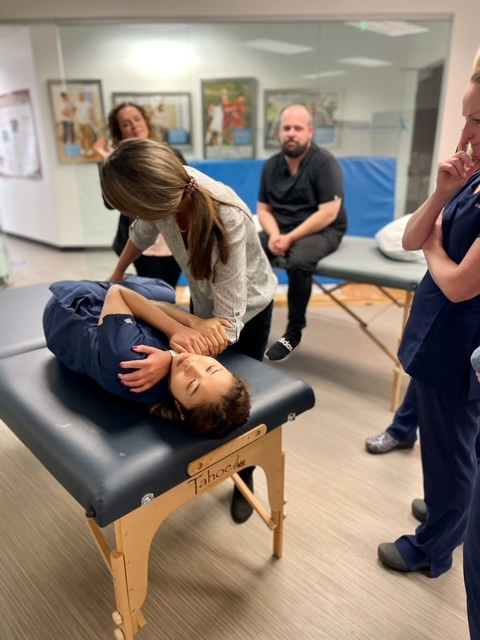 Bier said central vestibular deficits cause about one-fourth of dizziness complaints. The most common causes of dizziness and vertigo are cerebrovascular disorders, cerebellar disease, migraines, multiple sclerosis, tumors of the posterior fossa, neurodegenerative disorders, medications, and psychiatric disorders. Bier said almost three-quarters of patients experiencing these issues are only evaluated and treated by their primary care physicians with less than 10% visiting a specialist such as an audiologist, otologist, otolaryngologist, or neurologist.
Bier described a patient who visited her office after suffering from vertigo for many months and being treated unsuccessfully by another local care provider. "She was still feeling dizzy especially when she would lie down and sit up in bed," Bier said. "She had been very active before the vertigo began, taking daily walks in the woods, boating with her husband, gardening, and playing with her young grandchildren and the vertigo had significantly interrupted her daily routine." Bier was able to diagnose the problem and within a few weeks the patient was able to return to her regular activity level. "She was so grateful to be able to get back to her normal life that she teared up at her last appointment and gave me a hug, telling me she had thought she'd have to spend the rest of her life being dizzy," Bier said. "We love our patients and want to see each of them live the most healthy and active life they possibly can."
"At Better Living Audiology, we're dedicated to improving the quality of life of our patients," Bier said. "Many balance issues go untreated because patients don't know where to go for help. We are thrilled to be able to offer these services to Vermonters right here in our office in South Burlington. Most insurances will cover the cost of these evaluations."
For more information visit BetterLivingAudiology.com or contact one of their two offices listed below.
54 West Twin Oaks Terrace Suite 10
South Burlington, VT 05403
P – 802-651-9374
135-A Creek Rd
Middlebury, VT 05753
P – 802-989-7210
Related Articles & Free Vermont Maturity Subscription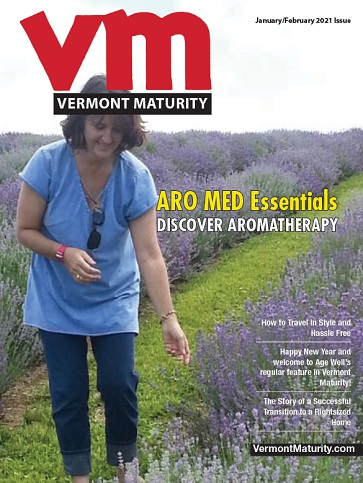 Comparing Medicare Plans Could Save You Money
Is Hearing Loss a Sign of Dementia?
Is High Blood Pressure Linked to Hearing Loss?