Mark Twain wrote, "Twenty years from now you will be more disappointed by the things that you didn't do than by the ones you did do. So throw off the bowlines. Sail away from the safe harbor. Catch the trade winds in your sails. Explore. Dream.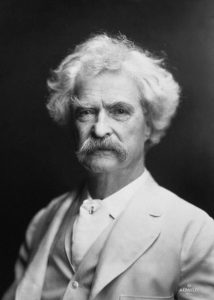 Discover."
Wisdom is similar from society's current batch of writers who, as did adventurer and author Twain, thoroughly enjoy every nook and cranny of life past what some consider life's "prime."
For example, R. Kevin Price writes in his book, The Successful Retirement Guide, "Are we going to take it easy? Keep busy? Play more golf or tennis? Visit the grandkids? Go on a cruise? These are all fine activities but there is so much more that is available to us. Rather than letting retirement be a time of winding down, why not let it be a time of growth, accomplishment, giving back and personal fulfillment while maintaining a healthy mind, body and attitude?"
Editorial consultant Mark Chimsky, editor of books Not Your Mother's Retirement and 65 Things to Do When You Retire, writes on webzine Next Avenue that, "A successful retirement today is often about re-creation — redefining who you are to make your future as meaningful as possible."
It appears the prevailing wisdom for advanced years, as well as any age, is, essentially: go, go, go and never stop.
But, it is easier written than done. The Institute of Economic Affairs stated in a 2013 report that following retirement, after an initial euphoria stage, very good or excellent health decreases by 40 percent and the likelihood of suffering from clinical depression increases by 40 percent.
What steps should adults planning for retirement take to ensure a peaceful, healthy and engaged existence beyond what, for many, is a primary source of self-identification—their job? And how can adults already on this journey fortify their enjoyment, from self-conception to financial management?
The Age of Fulfillment
Melita DeBellis is a life coach and consultant living in Richmond, Vermont who focuses on clients in what she refers to as the Third Age. "The term 'Third Age' has actually been around for a long time and is probably better known outside of the U.S., especially in the UK and Australia. The Third Age is part of a four-age framework. If you think of a lifespan in very general terms of 100 years, each life stage in this framework is approximately 25 years."
"First Age is the Age of Preparation," she continued, "where we learn to take our place in the adult world. The Second Age is the Age of Achievement, where we are raising our family, building our careers, and acquiring many of the external trappings and markers of 'success.' Third Age -— running from age 50 to 75—is known as the Age of Fulfillment. This may also be a time of great engagement, activity and achievement, but the impetus for such activity comes from an internal exploration of what else gives our lives meaning and purpose. In the Second Age, we are often motivated by external markers and 'shoulds;' by Third Age, we start looking inward for what else might make for a fulfilling life or constitute a different meaning of success."
Midlife Unlimited is DeBellis' coaching practice. Midlife Unlimited guides Third Agers toward the realization that their strengths, talent and abilities will be the factors helping them to actualize desired changes in this potentially daunting new phase of life.
"Take the story of Carolyn Anderson (name changed by request)," said DeBellis. "She'd had enough. Nearing 60 and tired of working so hard in a high-pressure corporate job that was wearing her out, she could no longer ignore the urgent call of her creative side. She knew that in retirement she wanted to live her life authentically, to use her creative talents to tell stories, serve the environment and share her message. But getting from point A to point B seemed like a fantasy."
"Our coaching approach was multifaceted," DeBellis continued. "First and foremost was helping Carolyn get clear on what she valued and what was most important to maintain in her life going forward. We explored her various creative callings and discussed how she might have them in her life either professionally or personally. With a vision in hand, she set a retirement date and we crafted an exit strategy. Setting the target date was crucial; it locked in our work as real-life planning as opposed to an intellectual exercise. She was now committed."
The next challenge was finding and maintaining the courage to stay the course. An opportunity surfaced with financial benefits similar to Anderson's old job, yet which didn't match her newly realized creative needs and desires. Ultimately, Anderson retired as planned and immediately embarked on a two-month road trip, focusing on discovery and creative experimentation. This choice is particularly remarkable considering she has a husband, and that the prevailing image of a solo road trip centers on post-college grads. She continues to live life as a working artist.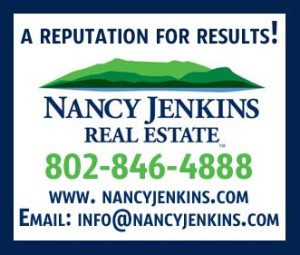 "As our culture so often defines us by our work, it was easy to be enticed by the new work opportunity, to consider choosing the known as opposed to the unknown," said DeBellis. Yet avoiding a leap of faith wouldn't have been a successful retirement.
DeBellis makes a case for loss of job title as the primary breakdown of confidence and self-progression, linked with its obvious material manifestation: money. How can philosophy bleed into the practical, in terms of not letting different financial terrain adversely affect one's mentality, nor deter plans?
Your Money Works for You
Tim Carney is founder of Vermont Wealth and Retirement in South Burlington, where he provides financial planning and investment advisor services. "At the top of our professional careers, we all typically become quite good at earning money. However, retirement means putting that money to work for us. And that requires a very different knowledge base," Carney said.
Carney shared Ed and Patty's story (last names omitted for privacy reasons). "I met them soon after they returned to Vermont for their retirement, after living for years out of state. They were both successful professionals and had the good fortune to still own a house here, had a pension, were eligible for social security and had managed to save more than $1 million in their retirement and personal investments."
Even a financially secure couple harbored doubt. Ed and Patty's story illustrates the need for everyone—those anticipating retirement or in the throes of it—of methodical and realistic planning. Recklessness has no place in the service of actualizing dreams.
"When we met," said Carney, "their basic question was, 'Are we going to be all right financially?' They're still asking this question. We evaluated long-term care, the downturn in the markets, their desire to provide financial assistance for their children and grandchildren, trips and personal expenditures they wanted to make and whether to keep or sell their home. We've been working together for more than 15 years now. I'm proud to say they've reached their 80s with confidence, flexibility and financial vigor."
Because of the opportunity for overhaul and renewal, one's Third Age is potentially the most rewarding of life. Deciding what will create a happy and engaged mental state, and putting one's resources in motion to feed it, help seniors continue to feel confident—socially and in their ongoing reinvention.
This article was contributed by Clara Rose Thornton.
Related Articles & Free Subscription
Don't Play Politics with Your Portfolio
How to Make Your Money Last During Retirement
Invest in Your Family and Community
Free Subscription to Vermont Maturity Magazine