Lenny's Foot Health & Fitness Offers Top Brand Athletic Footwear & On-Site Pedorthic Services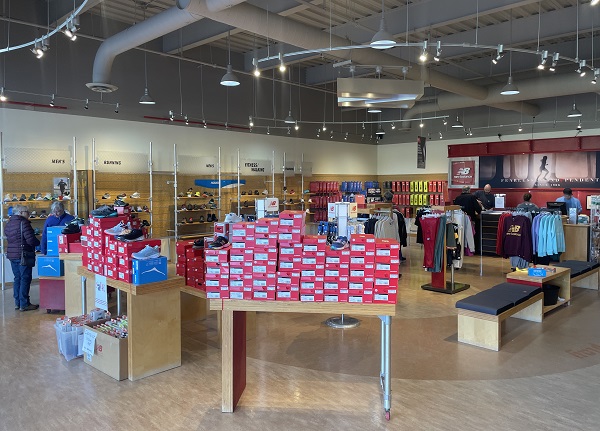 In 1990, the first Lenny's Shoe & Apparel opened in Barre, Vermont. Branches followed in St. Albans, Williston, and Plattsburgh, as well as a New Balance Williston store at Maple Tree Place in Williston. Mark McCarthy, President of the Vermont-owned company, notes that foot health has been a part of the business from the beginning. That commitment is particularly strong at the New Balance Williston store which has been rebranded Lenny's Foot Health & Fitness and features Sara LaBarre, a board-certified pedorthist.
The New Balance Williston store had been part of the Lenny's group for fourteen years, but the pandemic made it difficult to keep items in stock. "New Balance understood," McCarthy said. "They were amicable and easy to deal with." The majority of the shoes in the store are still New Balance which McCarthy described as the company which makes shoes in a greater variety of sizes than most. He said other companies are starting to expand their sizing options and Brooks has become the store's second best-selling brand. They also sell shoes made by Hoka, Saucony, Dunham, and Aravon.
LaBarre got her board certification in Indiana and has continued to keep her licensure with continuing education. She has two full-time and two part-time workers with her at the store, but she is the only fully credentialed staff member. A pedorthist is defined as a footwear specialist who is trained to design and produce individually fitted shoes and foot support to alleviate and prevent foot injury.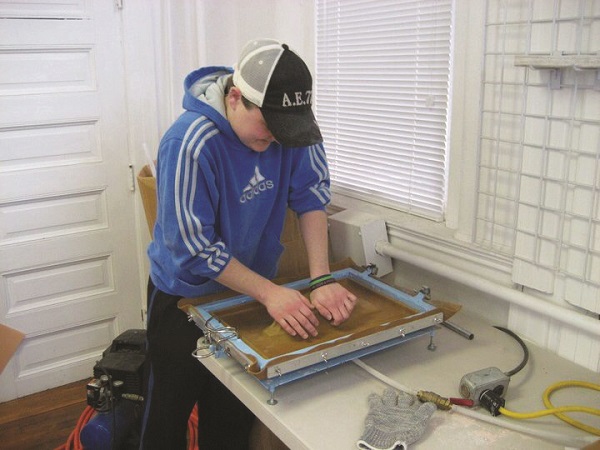 Customers wishing to work with LaBarre are asked to make appointments so she can devote 45 minutes to an hour to their needs. At the on-site workshop, she performs custom medical shoe modifications which can include rockers, sole splits, widening or narrowing, and wedges. LaBarre specializes in orthotic recovers and can add a new top cover to custom orthotics, saving her clients money and resolving painful foot problems. She is also able to modify or customize orthotics to meet a customer's needs.
LaBarre has been involved in the footwear industry for over two decades and loves the work she does. "We work with children who have just started walking up to those 100 years of age," she said. "I particularly enjoy working with diabetics since I've had Type 1 diabetes since the age of four."
LaBarre recalled a recent visit by a 93-year-old client. "She had polio as a youngster," LaBarre said, "and she had a two-inch differential between her legs." LaBarre had been able to set the woman up with a lift that allowed her to walk on land, but she wanted to take advantage of swimming pool physical therapy and needed a shoe that would enable her to do that. "We built her a shoe that she could wear in the water," LaBarre said "and she was really happy to be able to take part in new activities."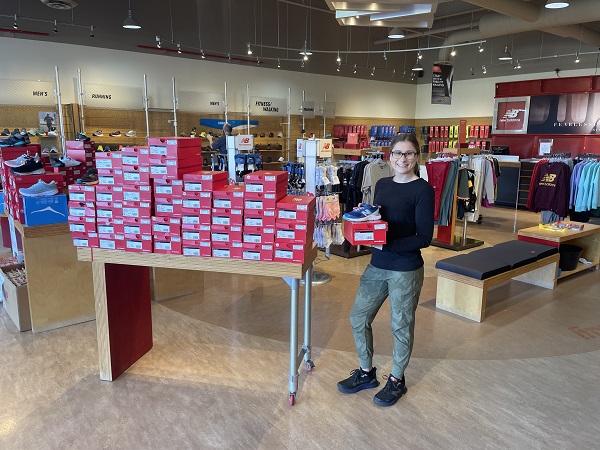 LaBarre said she comes from an athletic background and has played multiple sports throughout her life. She notes that the work she does is not limited to running shoes but includes hockey skates, figure skates, cleats, racing spikes, and even rubber muck boots for farmers.
"I love helping people," LaBarre said. "It's great to have someone come in and tell me that what I did made their lives better." LaBarre described clients who told her they finally took a hike that had long been on their list or were able to play pickleball or soccer. "That's what I like best about this job," she said. "I'm making sure people can do their activities comfortably with a lot less risk for injury."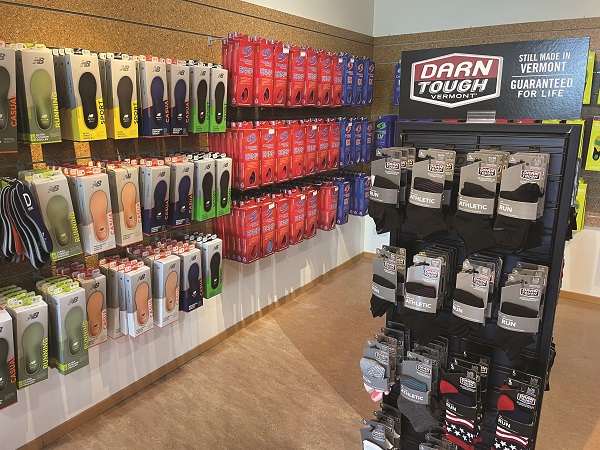 McCarthy said Lenny's Foot Health & Fitness is a trusted resource for the medical community. LaBarre and her team work closely with local podiatrists, physical therapists, surgeons, and chiropractors to fill prescriptions and accommodate the performance and therapeutic needs of their patients. Some patients enter the store on a doctor's referral while other choose to come in on their own. In either case, the one-on-one services are performed free of charge.
McCarthy noted that although the store serves people of all ages, many customers are older individuals. "After being on our feet for a lifetime we start to get bunions and plantar fasciitis," he said. "At Lenny's, we cater to people in all stages of life, but we have a large number of older customers who are sick of having aching feet. That said, we also have athletes who are having pain and discomfort and Sara can find the right shoe and insert for all of them."
"It's all designed to ensure that customers get the best fit and performance," McCarthy said. "We're attempting to serve a community that understands that complete health and fitness starts at the feet. Running or walking is involved in most sports and if you can't move without pain, it's debilitating. Whether you're a five-star athlete or a casual walker, if we can make your activities more enjoyable, you'll do more."
"There's nothing I like better," LaBarre said "than when a long-time client comes in, gives me a hug, and tells me about a great trip that they've been able to take and the activities they engaged in. I really enjoy what I do."
Lenny's Foot Health & Fitness is located at Maple Tree Place, 28 Walnut Street in Williston. They are open 10 am to 6 pm Tuesday through Friday and 10 am to 4 pm on Saturday. Contact them by calling 802-288-9090 or visiting their website.
Phyl Newbeck has written for a wide variety of Vermont newspapers and magazines. She is the author of Virginia Hasn't Always Been for Lovers: Interracial Marriage Bans and the Case of Richard and Mildred Loving.
Related Articles & Free Vermont Maturity Magazine Subscription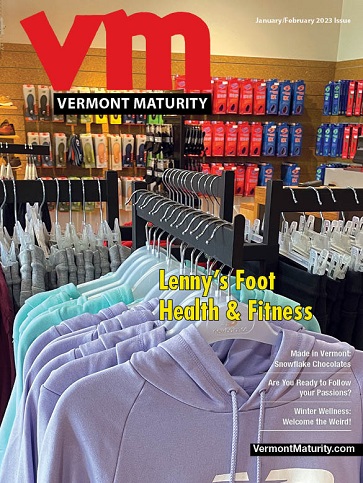 Free Online Hearing Tests You Can Take at Home
From Tai Chi to Zumba: Group Classes Might be the Motivation your Exercise Routine Needs
The Best Types of Exercise for Older Americans