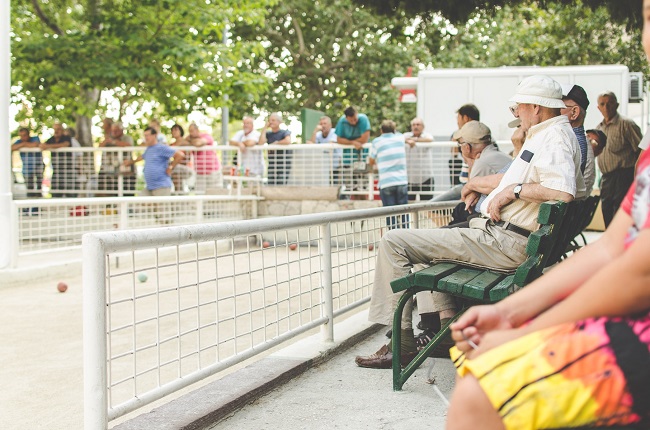 Many people aren't sure where to begin when starting their own or their loved one's senior living search. Several unique factors contribute to making the right senior living choice for you or your loved one. Whether you are planning ahead, or have a more immediate need, start with these top tips to guide you in the right direction.
Define Your Priorities
Know what is most important for you to thrive; consider what your current and future needs may be. What is most important to you may include socialization like a setting where there is quality community engagement and fellowship. Maintaining your independence with care assistance in your daily living may be top of your list. Creating a list of your personal lifestyle goals and needs will help to align what services and amenities are most important to you when making your community choice.
Finances
Establish a budget and know how much you can spend on your monthly living expenses. Your budget will ultimately determine the communities that are or are not financially viable for your consideration. Many home-owner expenses are included in monthly senior living fees such as utilities, meals, taxes, and transportation, so utilizing a cost comparison worksheet may be a helpful tool. As you create your financial plan ensure you know what financial resources you may be eligible for such as long-term care insurance or the Aid & Attendance benefit for veterans and their surviving spouse. Key pieces in your financial plan are to know the upfront costs, ancillary charges, potential care tier fees and the annual percentage increase a community charges. This knowledge will allow you to create a carefully estimated 3-, 5- and 10-year financial plan. Working with a financial advisor is often of great value in making major life decisions like this.
Location
Determine what is most meaningful in your life when considering location. Is your ideal location to be near your adult children and grandchildren? Do you feel more comfortable being in a location close to a major hospital? Is being in a location where you have roots near your current neighborhood or former career important to you? Whatever the reason, location can provide the community radius in which you feel most comfortable.
Senior Living Spectrum
There are several types of senior living housing. Consider the spectrum from: 55+ or Age-Restricted Communities, Patio Home Communities, Adult Family Care Home (AFCH), Assisted Living Communities, Skilled Nursing Facility, Continuing Care Retirement Community (CCRC). Knowing the differences between them as well as knowing your needs and preferences will help determine the right fit for you.
Speak to a Local Senior Living Advisor
A certified Senior Living Advisor in Vermont has the resources to offer in-depth knowledge of senior living communities in your local area. This is often a free service to seniors and their families which provides assurance while also saving time, money, and stress.
Top Community Matches
Once you have established your budget, needs, location, and lifestyle preferences, determine the top communities that match. A Senior Living Advisor can help to build your list, provide comparisons of features and amenities, and even set up community visits for you and your family.
Visit
It is essential for you and or your family to experience your top communities to determine which is the best fit for you. Experiencing the atmosphere, enjoying a meal, talking with current residents and/or participating in an onsite activity may help you to know what it feels like to live there. If an in-person visit is not possible, the next best option is to have a real-time virtual tour led by a community representative.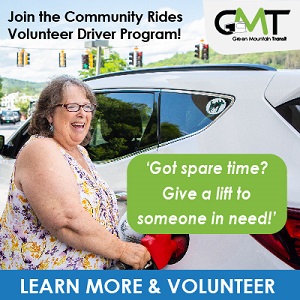 Questions Checklist
Be prepared during your community visit to ask questions that are important to you. There is so much information to take in during a community visit so have a checklist to remind yourself of the questions you want to ask and take notes to reflect on.
Review and Revisit
Once you have completed your initial community visits take the time to review your community experiences and narrow down your choices to a top two or three communities. Ideally, you should revisit your preferred communities again and at a different time and day than your initial visit. It is helpful to experience a community on a weekday and again on a weekend when senior management or staffing may be lighter.
Resources and Next Steps
Once you have identified your community of choice, establish your timeline and what resources are needed to support your transition. A quality, local Senior Living Advisor can be your go-to for all the resources you need to take the next step in your journey; continuing to ease your concerns while saving you time, money, and stress. 
Alicia Fleming is the Owner of Golden Guide Senior Living Advisor and Golden Guide Real Estate, LLC. Alicia is a native Vermonter and Senior Living Specialist currently residing in Colchester with her husband, Frank and their yellow-lab, Willow. She can be contacted at 802-318-0441 and aliciafleming@goldenguidevt.com. 
Related Articles & Free Vermont Maturity Magazine Subscription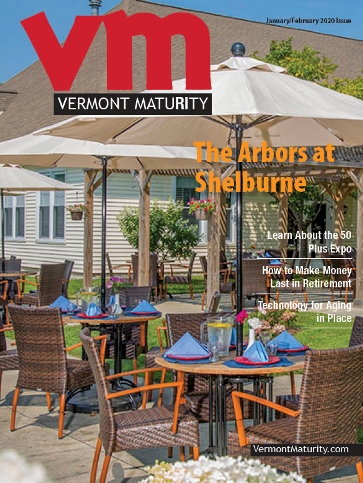 Daily Check-In Services for Older Adults Living Alone
How to Decipher Senior Housing Options
It Takes a Village to Make a Successful Living Transition
Free Subscription to Vermont Maturity Magazine